3 Dreams of Horses - 2018 - Mike Hoolboom (Canada) - 6'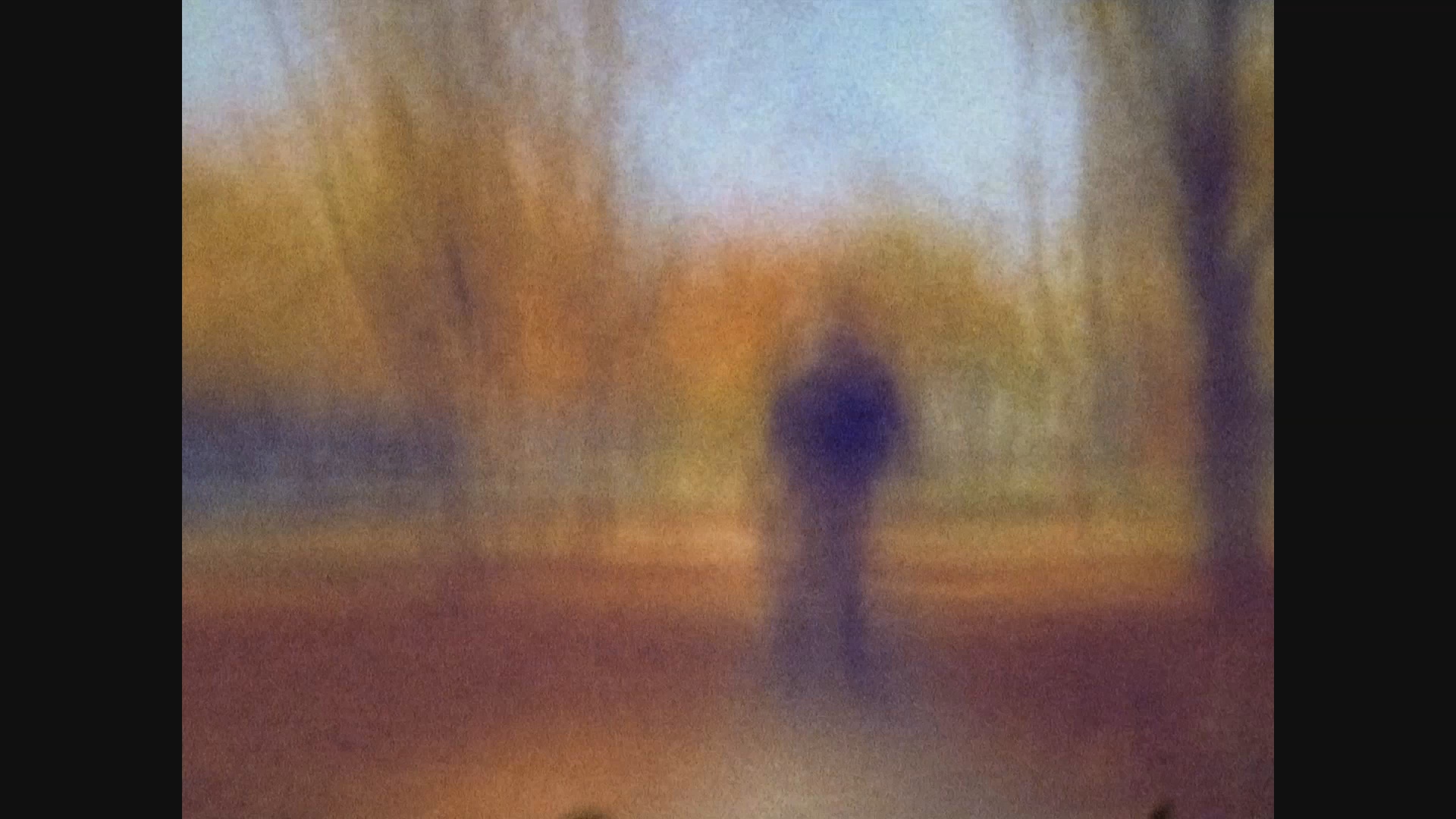 Il cineasta come moderno alchimista. Può lavorare la pellicola servendosi di un materiale – la gelatina fatta con la pelle e le ossa dei cavalli – che è a un tempo mezzo fisico e tecnico, attraverso il quale il contenuto filmico si esprime. Una trasmutazione cinematografica di cavalli «cristallizzati» in un trittico che li mostra come figure ludiche, come animali ammaestrati e infine come simboli di maestà spirituale, alla quale sono associati da secoli. In «una veglia notturna di fuoco e acqua».

The filmmaker, as a modern alchemist, can process the film using a material – the gelatin made of the skin and the bones of horses – that is the physical and technical means through which the content is expressed. A cinematographic transmutation of horses «crystalized» in a triptych that shows them as an attraction, as trained animals and eventually as symbols of spiritual majesty, according to a centuries-old convention. In «a night wake of fire and water».
Between the Eyes 2 - 2019 - Heehyun Choi (USA) - 3'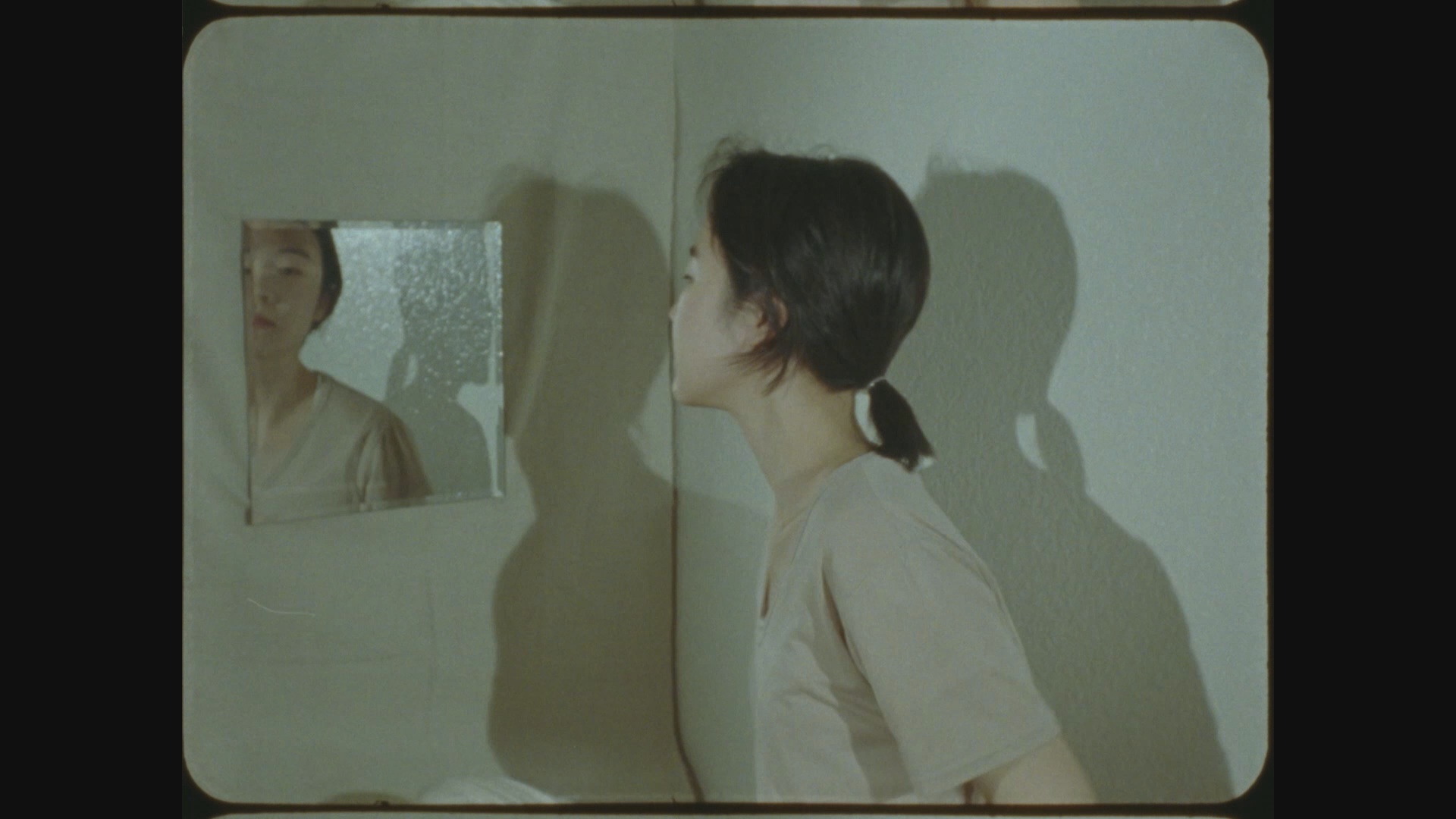 L'opera laterale vive della sua stessa frammentazione, della messa in scena di molteplici sguardi contenuti in uno spazio (lo schermo) apparentemente dato per finito. Tra gli occhi risiedono più prospettive e piani – come mostrò a suo tempo il Cubismo – e così la macchina da presa si fa indagatrice di più d'un incrocio di direttrici visive, portando alla luce un germinare di quadri come scaglie (in)visibili di un'unica immagine.

The lateral act lives on its own fragmentation, of a mise-en-scène of multiple sights, contained in a apparently defined space (the screen). There are many perspectives and levels between the eyes – as Cubism has shown – as well as the camera investigates more than one visual guideline, revealing a spring of paintings like (in)visible fragments of the same canvas.
Camera Sick - 2019 - Jeremy Moss (USA, Morocco) - 15'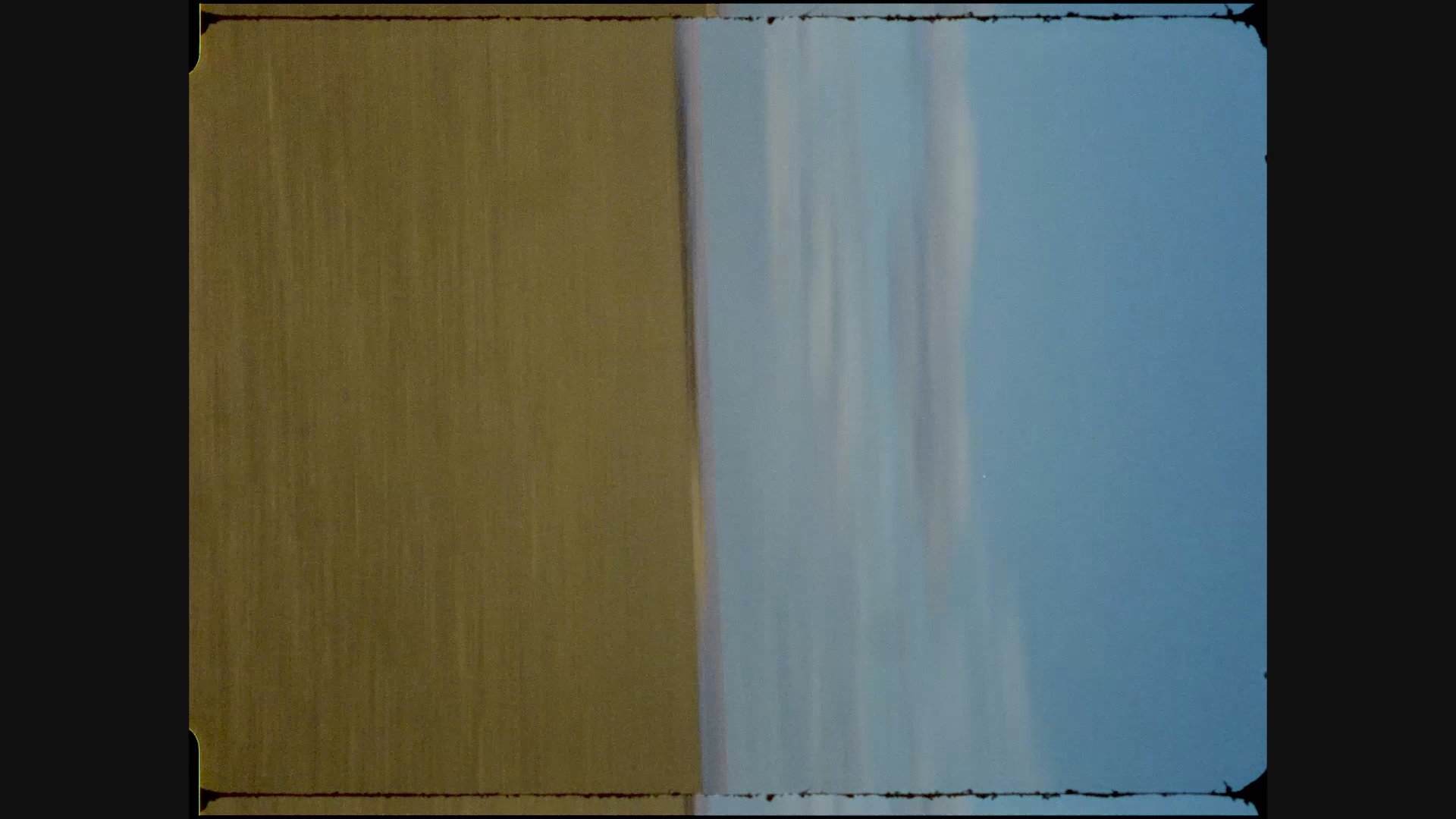 In un Marocco desolato un'ombra meridiana fende la sabbia, un uomo si affaccia all'altalena della Terra, Camera avverte i primi sintomi, capogiro, disorientamento, poi un senso crescente di nausea, Camera si sente male, il vento soffia acufeni, l'orizzonte si fa verticale, vertigini, labirintite, c'è un dottore in sala?, Borges dice «il deserto è il labirinto più grande del mondo», moto di rotazione, di rivoluzione, moto spericolato del cinema patologico, Camera sick un film solo virgole.

In a desolate Morocco, a meridian shadow ploughs through the sand, a man shows up on the swinging Earth, Camera perceives early symptoms, dizziness, disorientation, then an increasing sense of nausea, Camera does not feel well, the wind blows tinnituses, the horizon turns vertical, vertigoes, labyrinthitis, is there a doctor in the house?, Borges says: «the desert is the largest maze in the world», rotation period, revolution, reckless movement of a pathological cinema, Camera sick is a film with commas only.
Chimera - 2019 - Melina Loukanidou (Greece) - 9'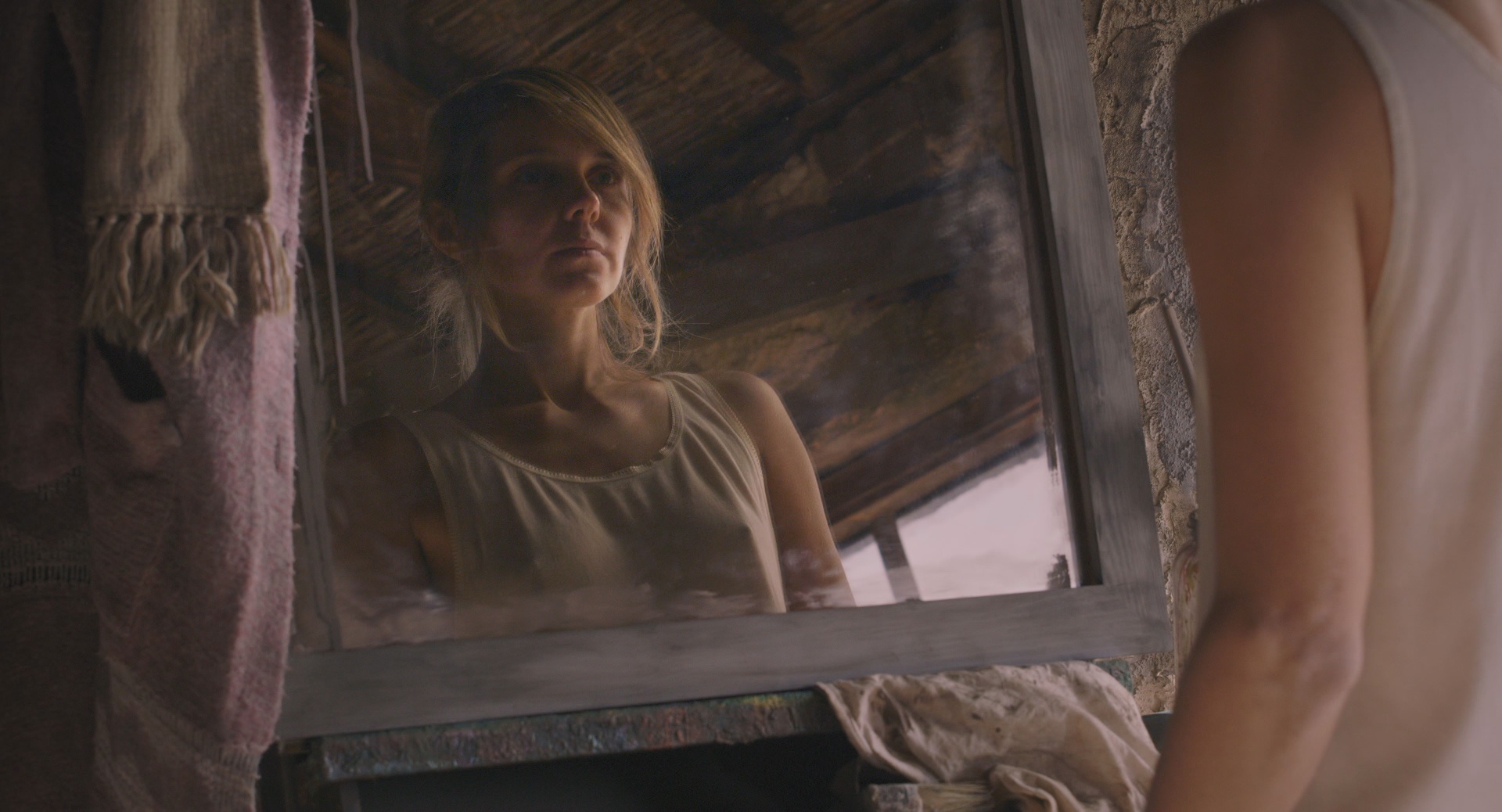 Alla fine di un sogno o al suo intenso inizio: una voce prova a guidare – ma chi, se non se stessa, e con lei chi la ascolta? – verso un cammino arrochito, arido, eppure ancora fertile. La collina che invade lo schermo, coi suoi ocra caldi a contrasto con la solitudine dello sguardo che si perde oltre la linea azzurra dell'orizzonte, è proiezione dell'animo e utopica direzione per cui intraprendere un viaggio mai pago. Una donna cerca, così, forma per pensieri che districhino un ricordo violento, del quale rimane solo flebile scia. In questa dimensione senza discrimine tra realtà e sogno, senza più turbamento sebbene l'anima ci dica imprigionati, rimane il desiderio: la più poetica invocazione, la voglia Chimera di uscire dalla propria caverna.

At the end of a dream or at its intense beginning: a voice tries to guide – but who, if not itself, and who is listening along to it? – through a rough, dry, barren and yet still fertile path. A hill invades the whole screen, its warm ochre shade opposed to the solitary gaze, lost beyond the blue horizon. This image is a reflection of the soul and, at the same time, a utopic direction of a never-ending journey. A woman tries to give form to to her thoughts to unravel some violent memories, of which only a track remains. In this dimension where we cannot tell dreams from reality, with no more concerns although our soul declares itself trapped, we are left with desire: the most poetic plea, a Chimera to come out of our own cave.
Dear friend, where do we go today? - 2019 - Roberto Valdivia (Italy) - 10'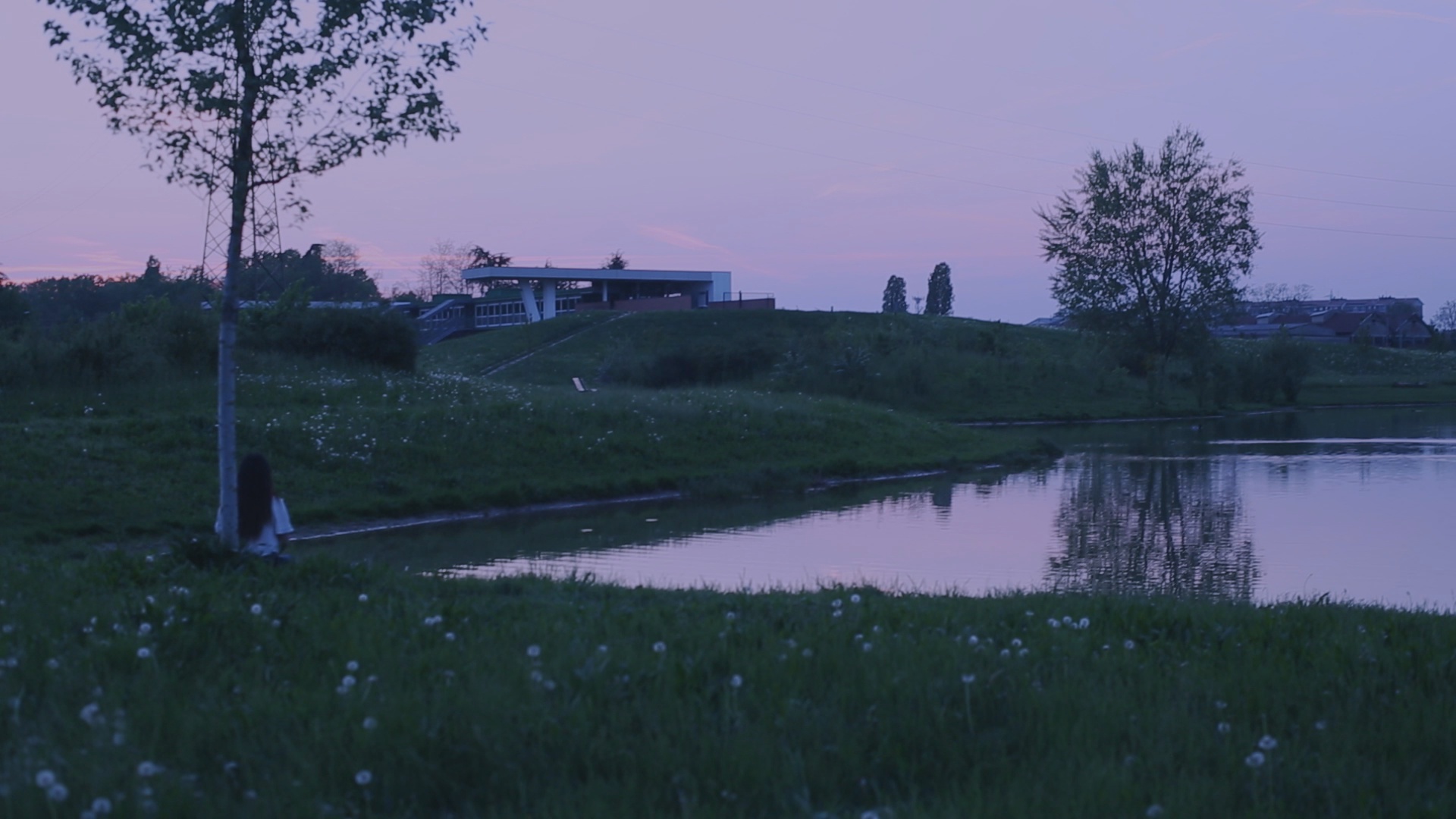 Si crede a quel che si vede, e soprattutto a quel che non si vede, specialmente in due casi: quando si è bambini e quando si fa film, il che è lo stesso. E, se davvero si crede a un film quando lo si vede, se questo film è Alice di Švankmajer (1988), succede anche di poter credere a ogni paese come a un possibile paese delle meraviglie. Come succede alla bambina protagonista, come succede a chi la filma quando crede nel suo legame con lei, facendo oscillare il proprio sguardo per accordarlo al suo mondo fantasioso e indeterminato. E a quello sguardo noi stessi crediamo.

We believe what we see, and what we do not see, especially in two cases: when we are kids and when we shoot a film, which is the same thing. And, if you really believe a film when you are watching it, if this film is Jan Švankmajer's Alice (1988), you may believe that every place is a possible wonderland. That's what happens to the little girl in this film, that's what happens to the one who is filming her, swinging the gaze of the camera in order to tune it with her indeterminate and imaginative world. And we also believe that gaze.
Earth FM - 2019 - Philip Rabalais (USA) - 11'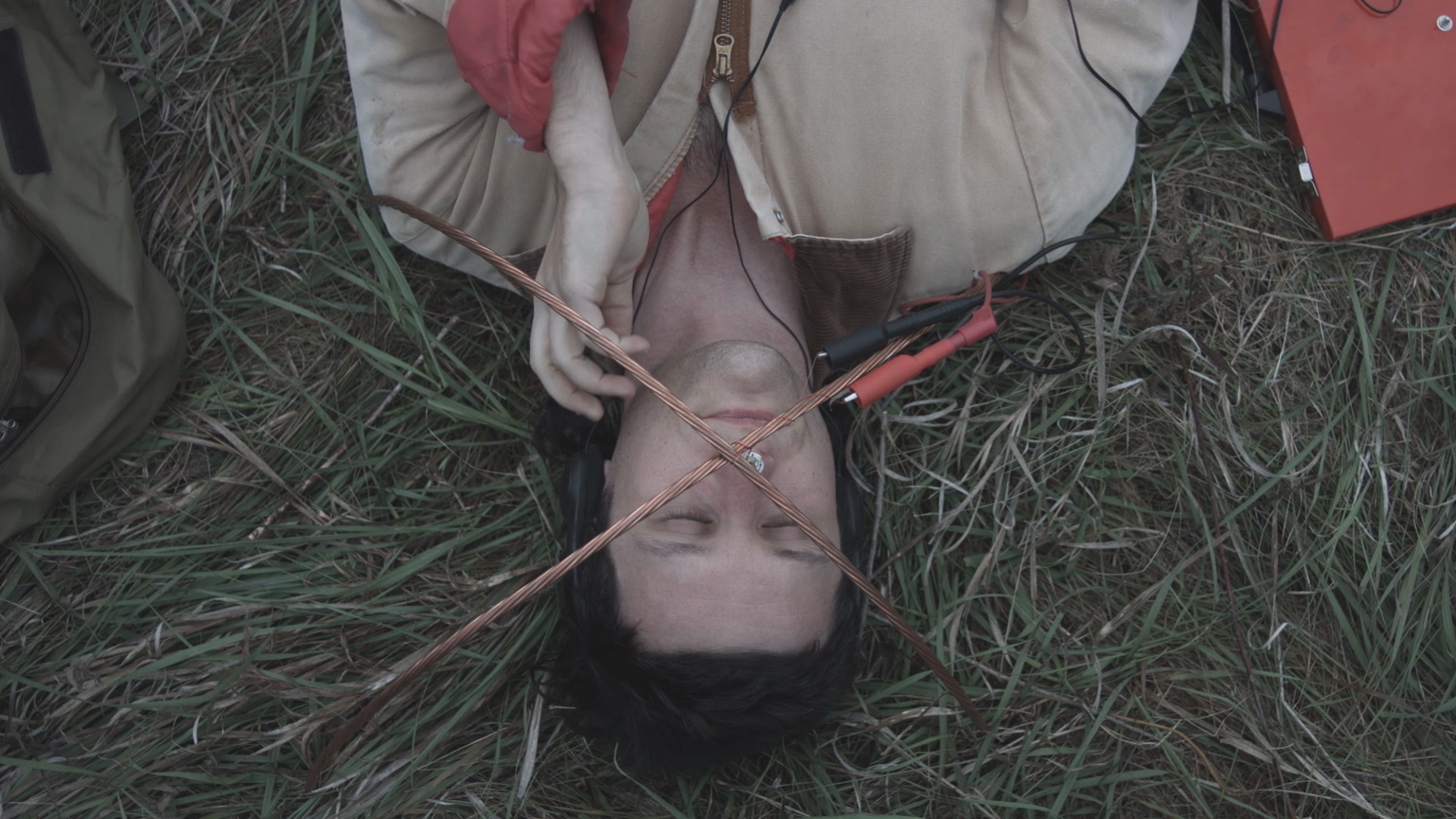 Philip Rabalais è filmmaker e compositore di musica elettronica. Nel suo Earth FM, un film dai toni sci-fi, segue le esplorazioni di tre ricercatori di geofrequenze attrezzati per captare la musica sommersa del pianeta. Per questi patafisici – cacciatori del non visto e dell'immaginario del mondo, del rumore che può fare la vita quando è invisibile – la Terra (Earth) è un organismo composito, di cui sondare il vociferante cuore segreto (Heart).

Philip Rabalais is a filmmaker and electronic musician. His movie Earth FM is a sci-fi that follows the explorations of three geofrequency researchers seeking the sunken music of the planet. These pataphysicists – hunters of the unseen, of the image of the world, of the noise of an invisible life – think of Earth as a complex organism, whose secret murmurous heart shall be probed.
Época es poca cosa - 2020 - Ignacio Tamarit & Tomás Maglione (Argentina) - 3'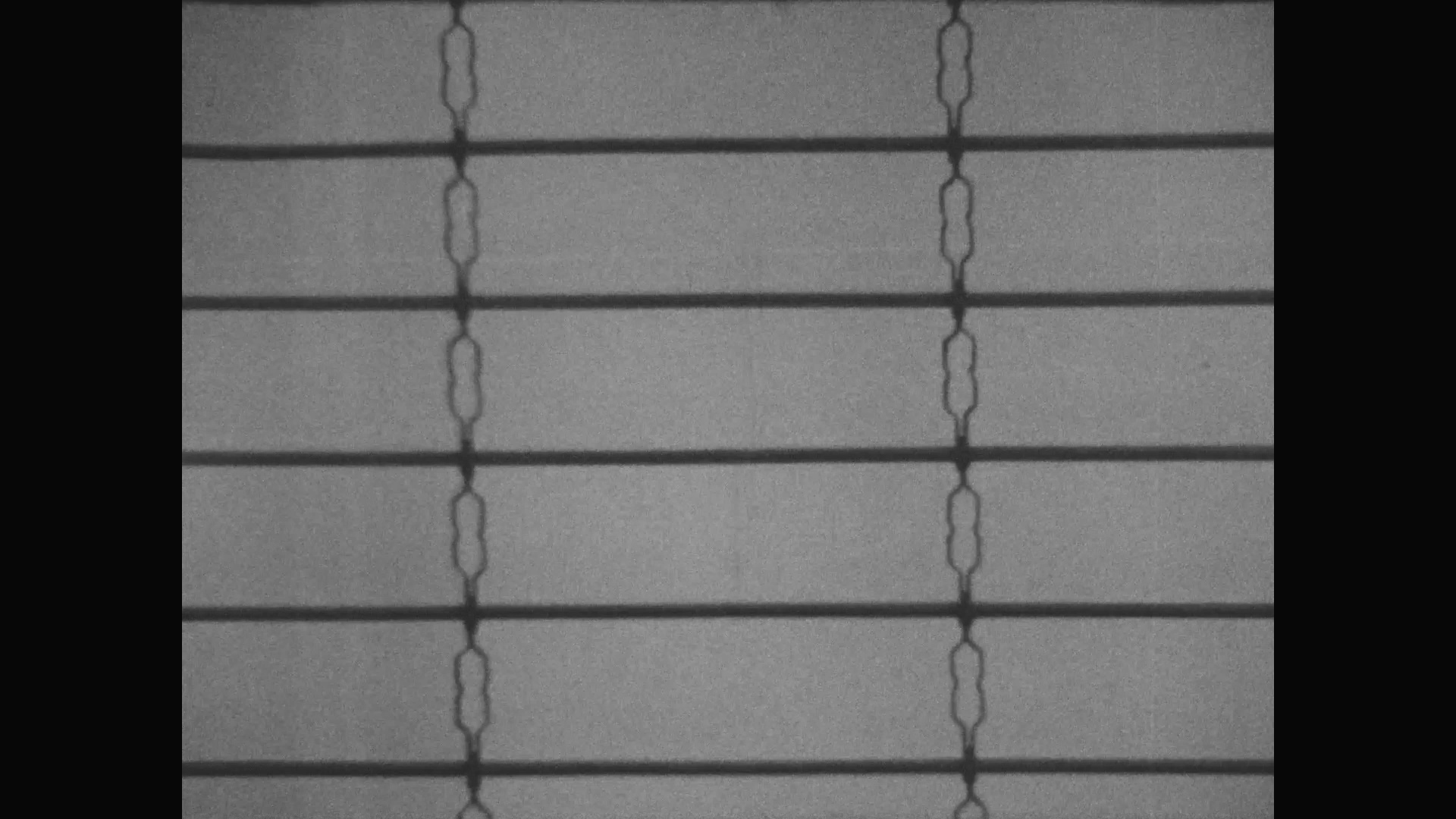 «Epoca» sta per è/pòca cosa. Poca cosa è il mondo quando si è abituati a guardarlo. Basta spalancare appena gli occhi per produrre qualche leggera crepa nel tessuto delle abitudini percettive, per accorgersi che le cose, comprese le architetture urbane dove ogni giorno transitiamo, hanno una loro energia, una vitalità insospettabile per l'acciaio, il cemento, l'asfalto. L'inquadratura, allora, diventa un campo aperto di forze, senza conformazione chiusa e definitiva. Un mondo dinamico che si tiene insieme per raccordi di montaggio e moti accelerati non uniformi.

Época – Spanish for epoch – can also sound like «it isn't a big deal» (Spanish: es poca cosa). So, reality is not a big deal when you are used to it. But opening the eyes a little is all it takes to produce a few gentle cracks on the ground of perceptual habits, and realize that things – including the urban architecture we pass by everyday – have their own energy; that steel, concrete, asphalt all have an unexpected vibrancy. In this way, the frame becomes a force field, without a defined and final shape. A dynamic and fragmented world held together by editing and non-uniform acceleration.
Fertile - 2019 - Terry Silvester (United Kingdom) - 11'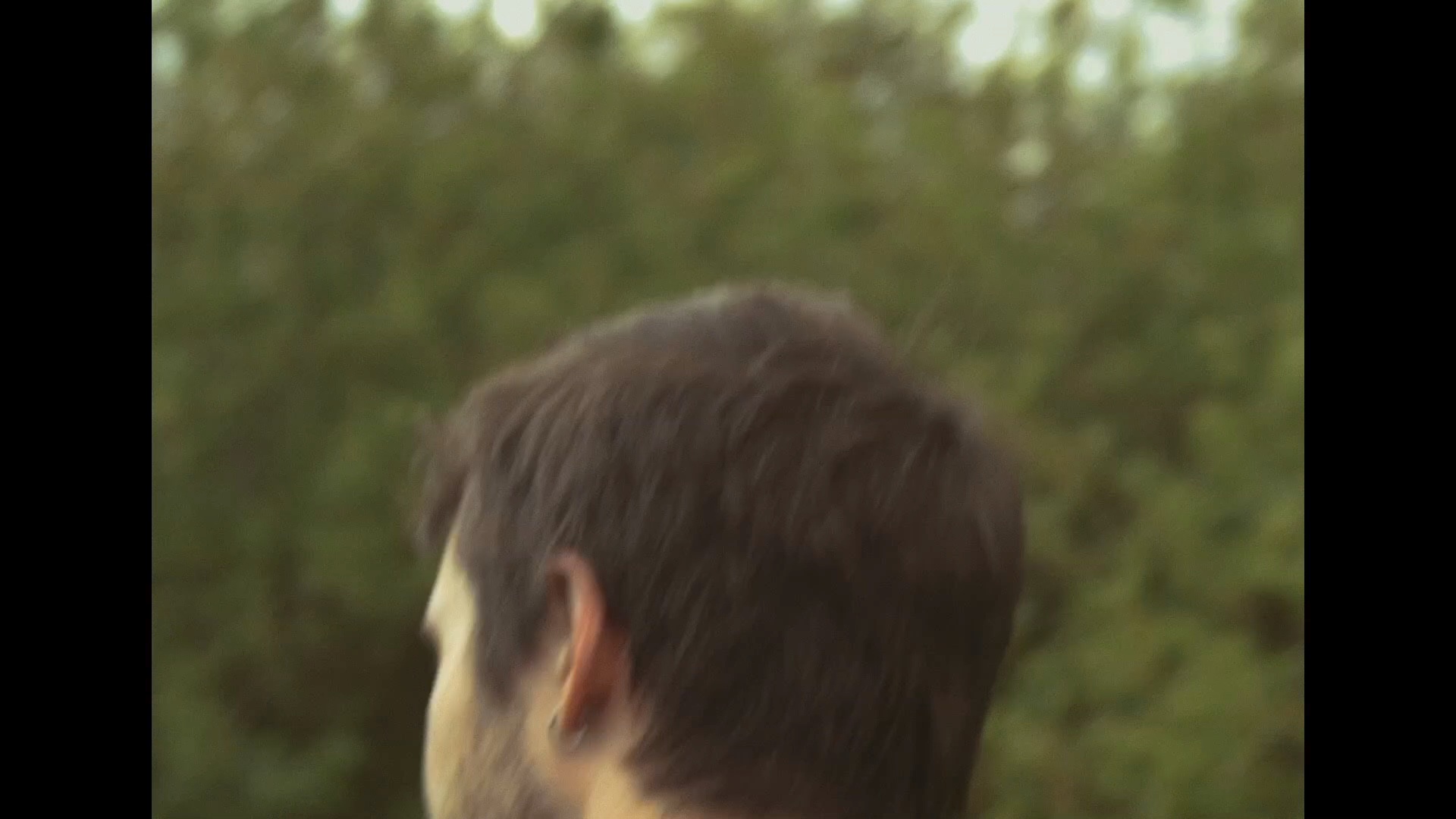 Un uomo s'immerge e un bambino muove i primi passi: contrasto naturale di affondo e di crescita, erranza in acqua e in terra, nel silenzio e nel brusio, tra piante acquatiche e fili d'erba. Fra queste opposizioni, un'anima, come fosse pensiero distillato da un corpo impuro, conosce il proprio mondo. Lo fa attraverso gesti semplici, come indicare e associare parole e immagini. Come alla realtà ci si lega, cosa fonda la sua consistenza ai nostri occhi: è a questo che il film dà forma ed è questo ciò che rende visibile. E fa ricordare come sia limpido l'apprendere un mondo.

A man is diving and a child is taking his very first steps: a natural contrast between going under and growing up; wandering through land and sea, through silence and whisper, among aquatic plants and strands of grass. Among these, one soul, as a thought distilled from impure flash, knows its own world. And it does so through modest gestures, like pointing and associating words and images. How do we bind ourselves to reality, what gives consistency to reality in our sight: such is the aim of this film. It makes you remember how clear is learning about the world.
The Flood - 2019 - Kristijan Krajnčan (Slovenia, Croatia) - 15'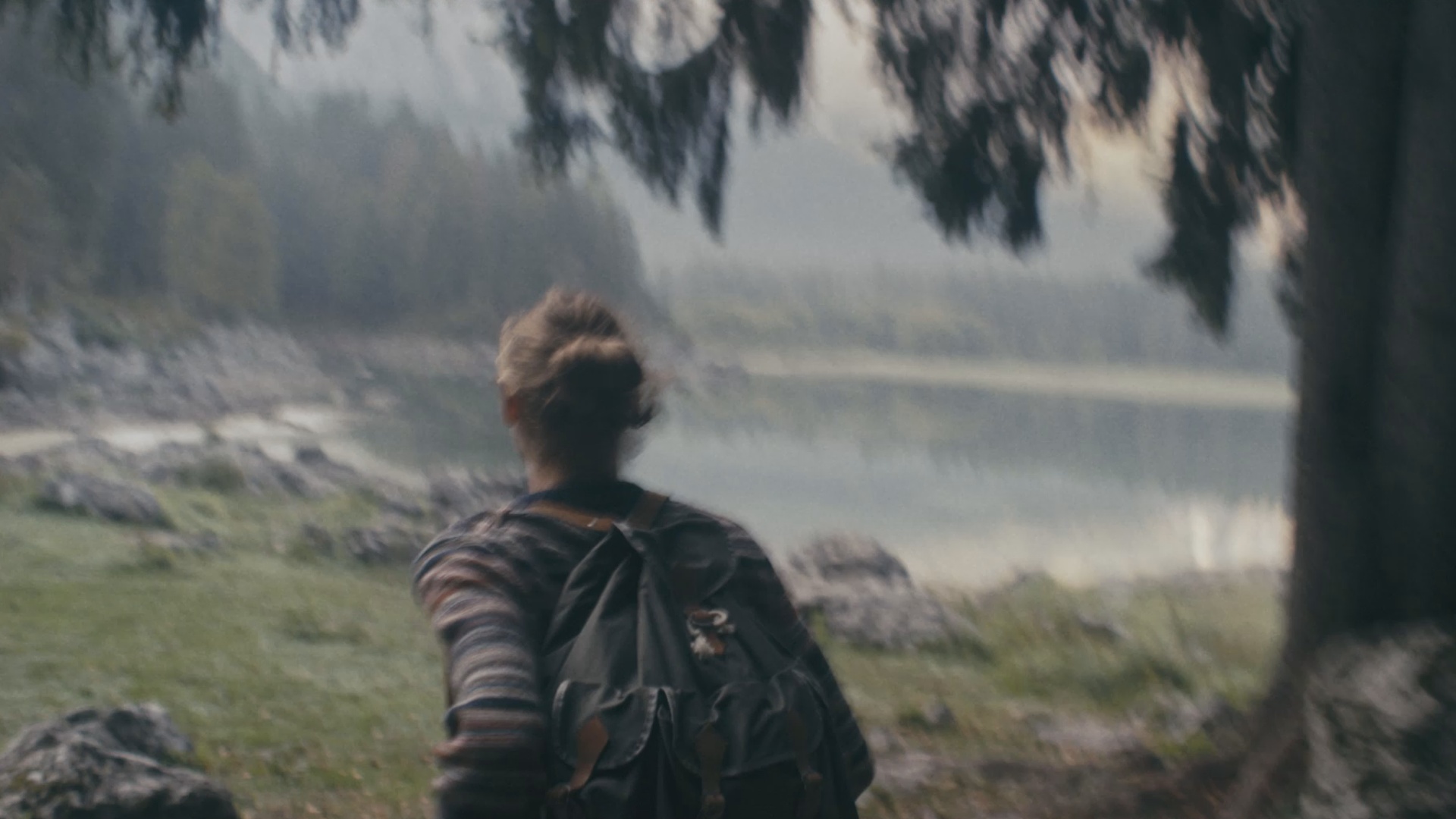 Un'inondazione. Di suoni, anzitutto: un corno con i suoi armonici, alti e bassi, irrompe sul buio iniziale, accompagnato da una formula o una preghiera: «striscia», «lecca», «zampilla», «riduci»; parole impastate, quasi un sussurro, un mantra che accompagna tutto il film. E poi la matericità acustica dell'acqua: il suo sciabordio, il gocciolare, il flusso battente dello scrosciare nel panorama boschivo in cui si staglia un riparo dentro il quale soggiorneranno un padre e un figlio. Ma la tempesta è anche quella che agita queste due figure, causa scatenante del loro incontro dopo una lunga separazione, motivo di contrasto e insieme segno di questo. Accettarne la più profonda natura, resistervi, o abbracciarla nella sua forza trasformativa?

A sonic Flood, primarily. A horn, with its high and low harmonics, breaks through the darkness with a formula, a prayer: «creep», «lick», «gush», «reduce»; drowsy words, almost a whisper, a mantra throughout the whole film. And then the acoustic substance of water: its lapping, its dripping, the violent pouring in the wooded landscape, in which stands out a shelter that will host a father and a son. However, there is also another storm: the one that upsets these characters, the trigger of their encounter after a long separation, the reason of their conflict and its metaphor. Do they accept its deepest nature, do they resist it or embrace it along with its transformative force?
Fossil Falls - 2019 - Ekaterina Selenina & Alexey Kurbatov (Russia, USA) - 5'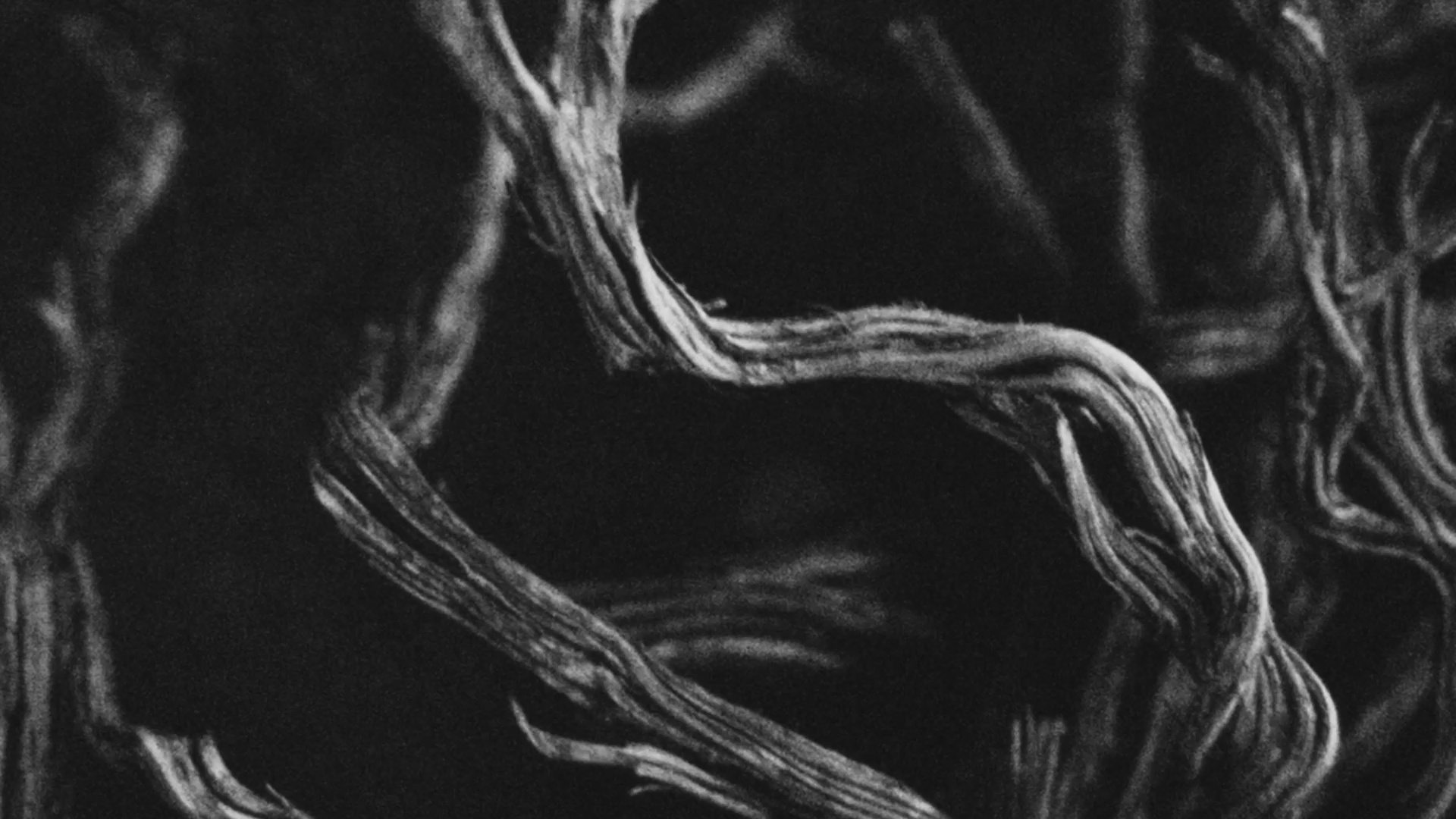 Una sonda luminosa indaga la superficie di un deserto roccioso. Delle piante anoressiche hanno messo radici per aria. Queste forme di vita aliena alla coscienza sono scheletri, trilobiti, creature dai tentacoli rinsecchiti che vivono un perenne autunno nei precipizi, nelle ripidità dei crepacci, laddove la storia del genere umano è un racconto di fantasmi a cui nessuno dà credito.

A light investigates the surface of a rocky desert. Anorexic plants put down roots in the air. These alien life-forms are skeletons, trilobites, creatures with skinny tentacles that live a endless autumn in cliffs and crevices, where the history of humankind is a ghost story that no one believes in.
Freeze Frame - 2019 - Soetkin Verstegen (Belgium, Germany) - 5'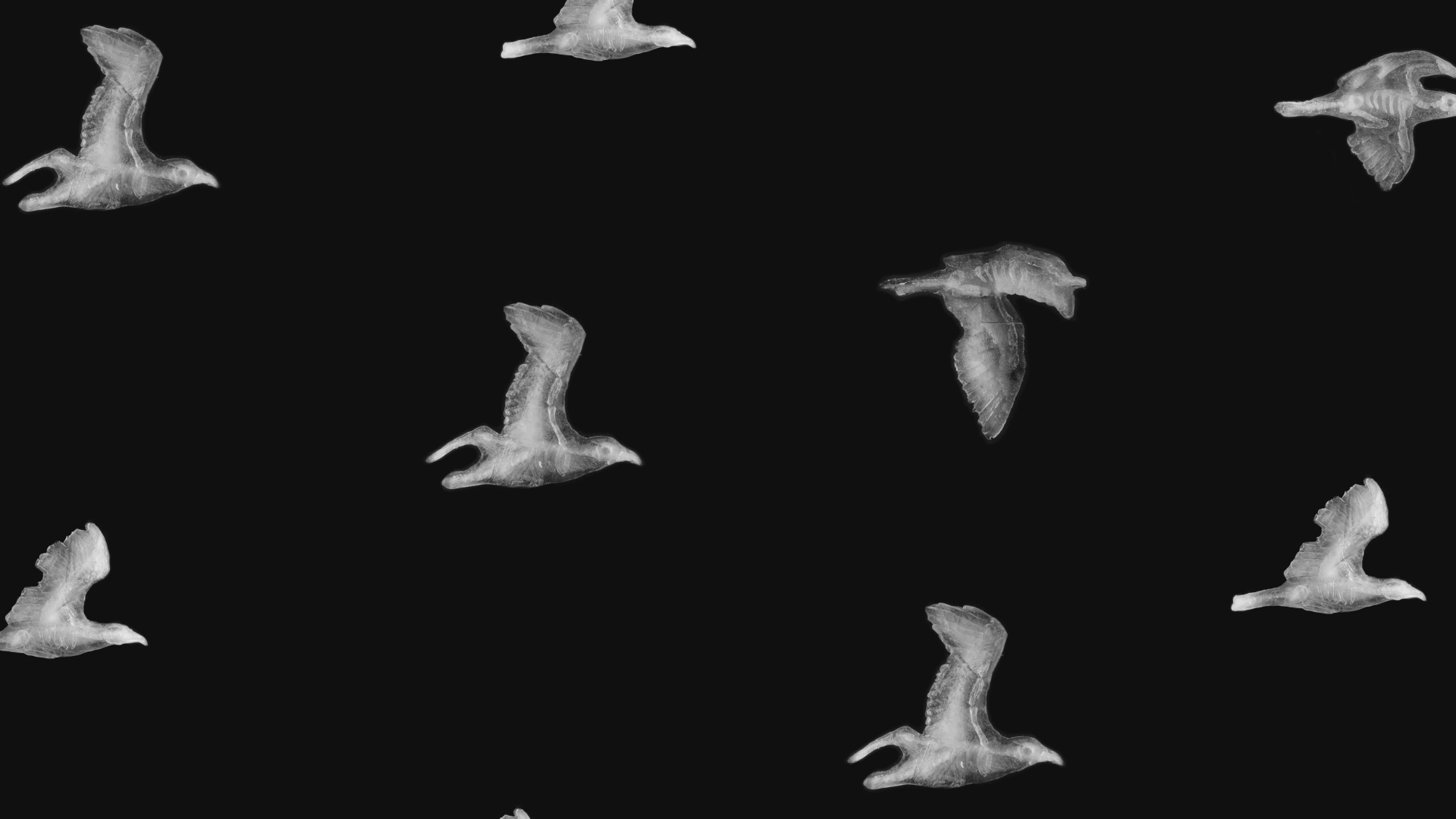 Preservare a ripetizione blocchi di ghiaccio, se trattengono l'immagine di una vita, e mettere in moto l'inanimato, fotogramma per fotogramma, lastra dopo lastra. Succede in questo film d'animazione in stop-motion su un lavoro vano che somiglia al cinema. Fermare la vita, ma per immagini in movimento. Animazione come rianimazione continua: congelare il movimento della vita per riprodurlo, e illuderci che ancora sia «vita». Lotta impari contro il tempo, che non ci lascia più che un'immagine che a vista d'occhio scorre, si scioglie, e non è più lì, è già un'altra. Ma ci trattiene.

Preserving blocks of ice, over and over again, if they hold the image of a life; putting something inanimate in motion, frame by frame, sheet after sheet. That's what happens in this stop motion film, dealing with a hollow work that resembles cinema: crystallizing life through moving pictures. Animation as continuous reanimation, freezing the movement of life in order to reproduce it, and making us believe it is still «living». An unequal struggle against Time, leaving us no more than an image that flows before our very eyes, melts, is already gone, has just become something else. But it holds us.
The immortality of the crab - 2019 - Giacomo Manzotti (Italy) - 2'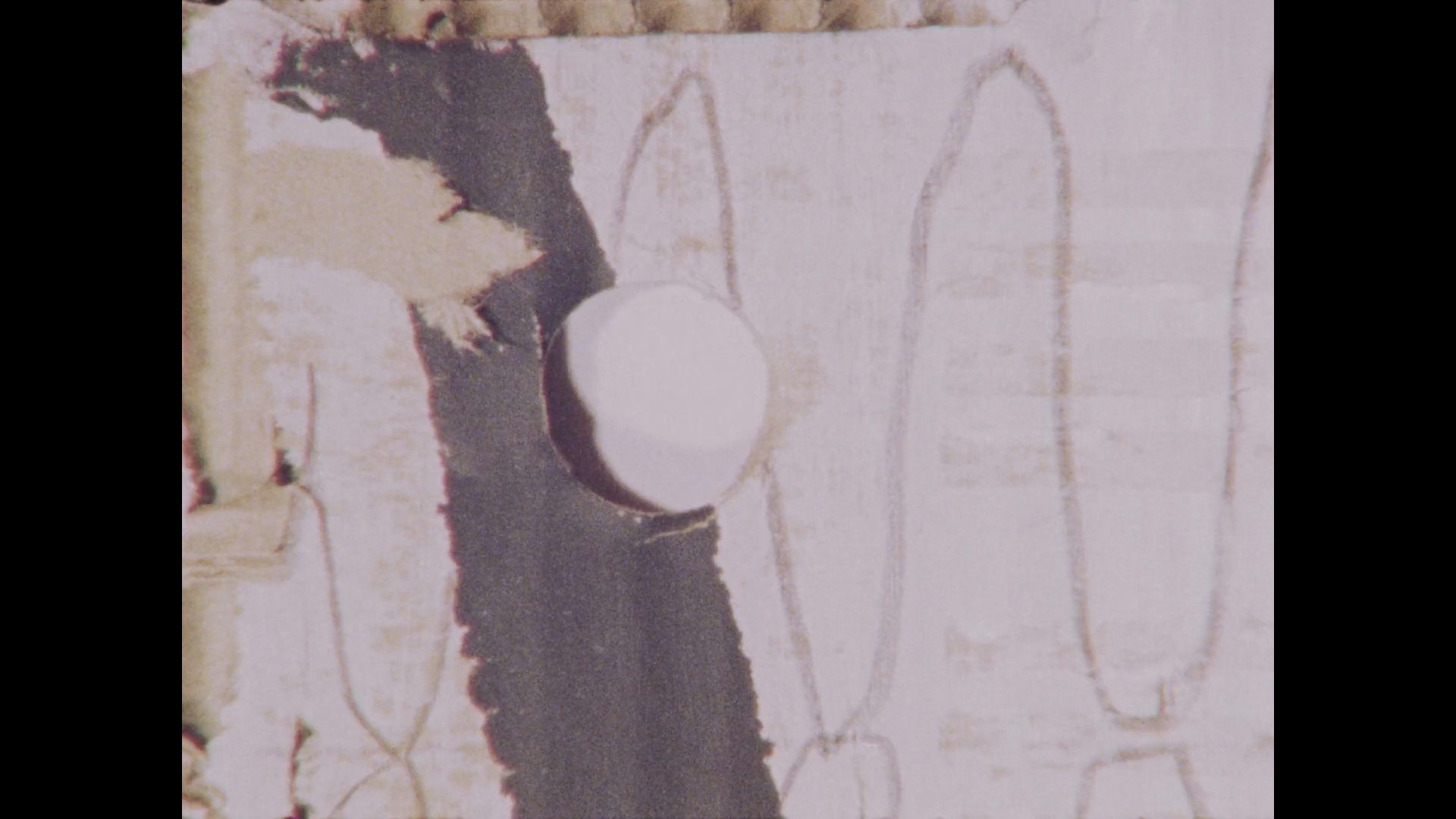 Ci si può scrivere sopra, disegnarci; può impacchettare; e si può strappare, dimenticare o anche riciclare. Oppure, pensando altrimenti e lateralmente, si può far sì che suoni, che costruisca sentieri visivi continuamente devianti. Può fare un film di immagini ad alto volume e in due dimensioni, ma dove l'occhio sprofonda, che faccia rumore e cambi inquadratura senza montaggio. Lavoro artigiano, manuale, e ricerca passano di qui, dove la materia di uso tanto comune è meno inanimata e meno muta di quel che usi e senso comune si aspettano.

You can use it to write on it, to draw on it, to pack, and it can also be torn, forgotten, even recycled. Or, thinking otherwise, it can sound, and build continuously rerouting visual paths. It can create a film made of high volume images and two dimensions, in which the eye sinks, changing shots without editing and making noise from its visual matter. Craftsmanship and experimentation combine here, where commonly used material seems to be less unanimated and mute than common use and common sense might expect.
Life After Love - 2018 - Zachary Epcar (USA) - 8'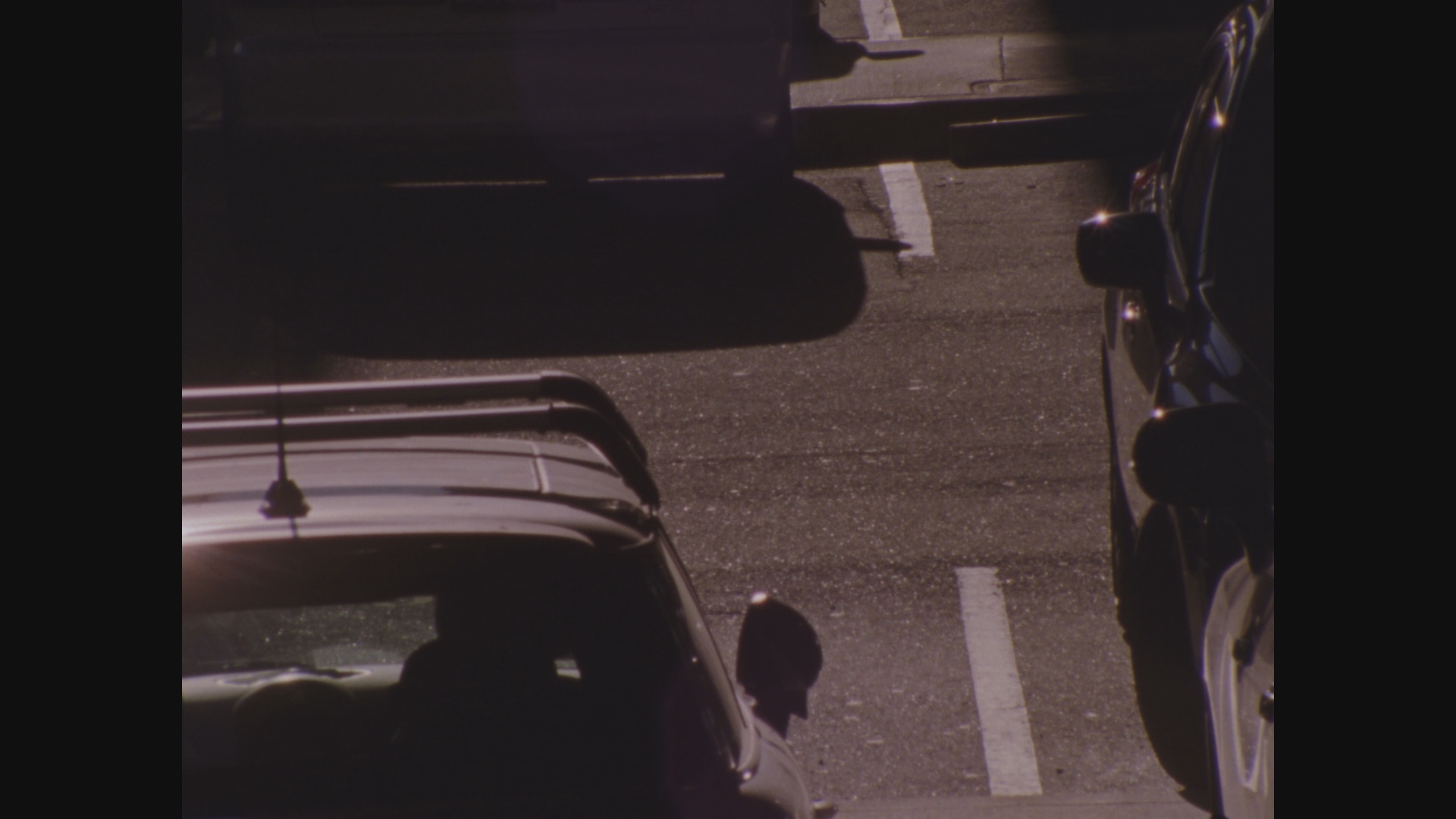 Sono gli anni Novanta e la radio passa Believe di Cher. Una strofa della canzone dice: «so che supererò tutto questo perché so che sono forte e non ho più bisogno di te». Una folla d'ergastolani inumati in automobili che sembrano crani sogna la vita di prima e le cose perdute. Corpo umano e corpo macchina hanno componenti in comune: la coppia motrice è l'energia di un singolo che sopravvive all'amore.

It's the 90s, the radio is playing Believe by Cher. The lyrics of the song say: «I know that I'll get through this, 'cause I know that I am strong and I don't need you anymore». A crowd of life sentence prisoners, buried in their skull-like cars, dream of their previous life and lost things. The human body and the machine share some components: the torque is the energy of a love survivor.
LT - 2018 - Ignazio Fabio Mazzola (Italy) - 3'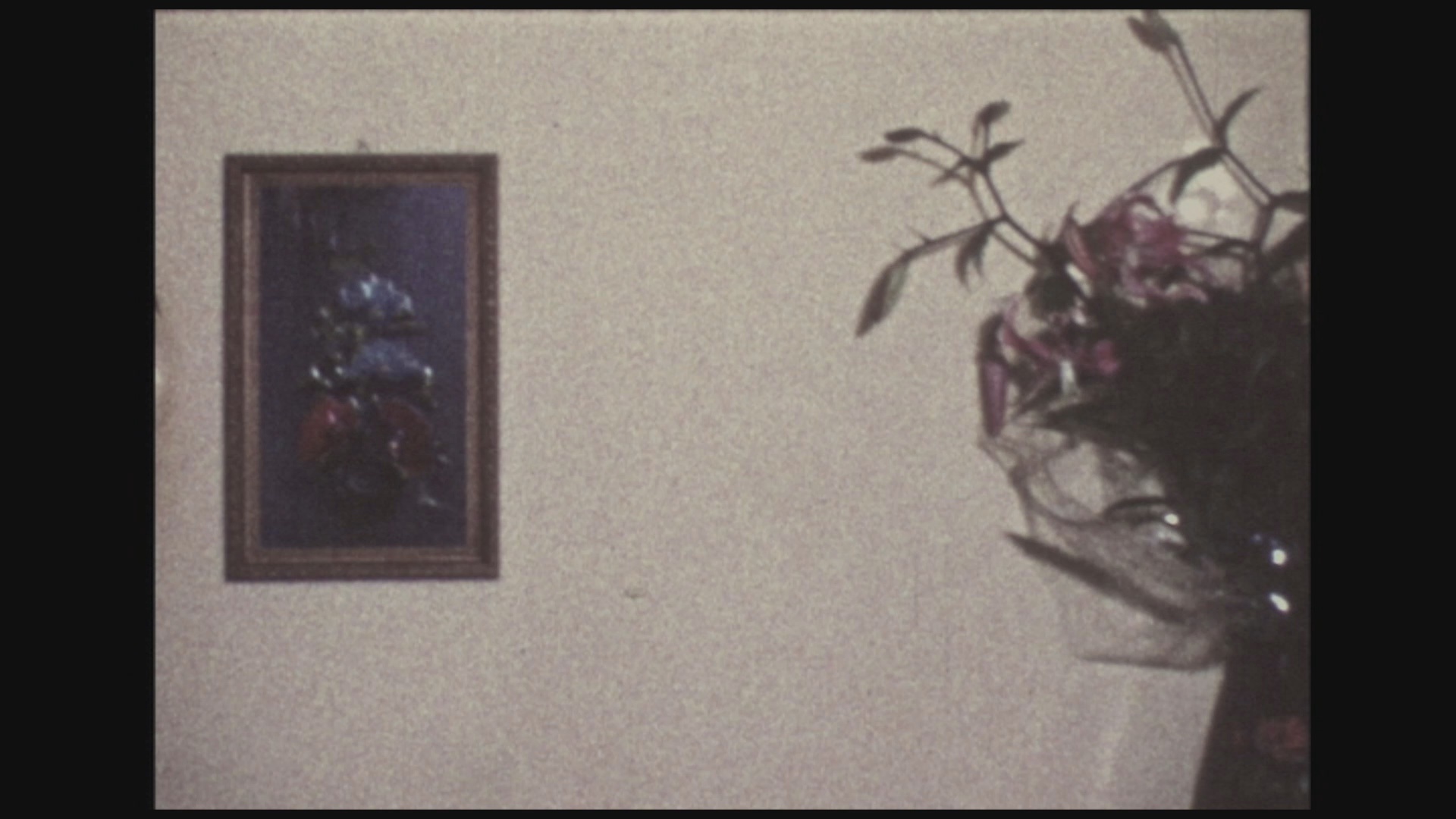 Nessuno può vedersi se non per mezzo di qualcosa fuori di sé, una traccia, uno specchio, o il racconto di altri, né ricorda come e dove ha avuto origine. Ma rimettendo mano a una manciata di vecchie riprese in pellicola, si può rimettere in movimento una memoria originaria che prima non c'era, o stava rappresa nelle cose e nei luoghi. L'originario è anche il punto dove non siamo ancora, la vita che ci trova ancora fuori campo, il montaggio che estromette dai girati le figure umane. Solo un film sa rendere nuovamente visibile il punto dal quale la vita allontana, e consente di farvi ritorno.

No one can see himself or herself except through something outside of him/her: a trace, a mirror, other people's accounts, nor can remember where and how he/she was born. But an original memory that did not exist before, or was compressed inside things and places, can be put in motion by working on a handful of old footages. The origin is also a place where we are not yet, a life in which we are off-screen, a cutting and editing that edges human figures out. Maybe only through film the point from which life pushes us away can be visible, and reachable again.
Merci mais non merci - 2019 - Alessandra Beltrame (Italy) - 14'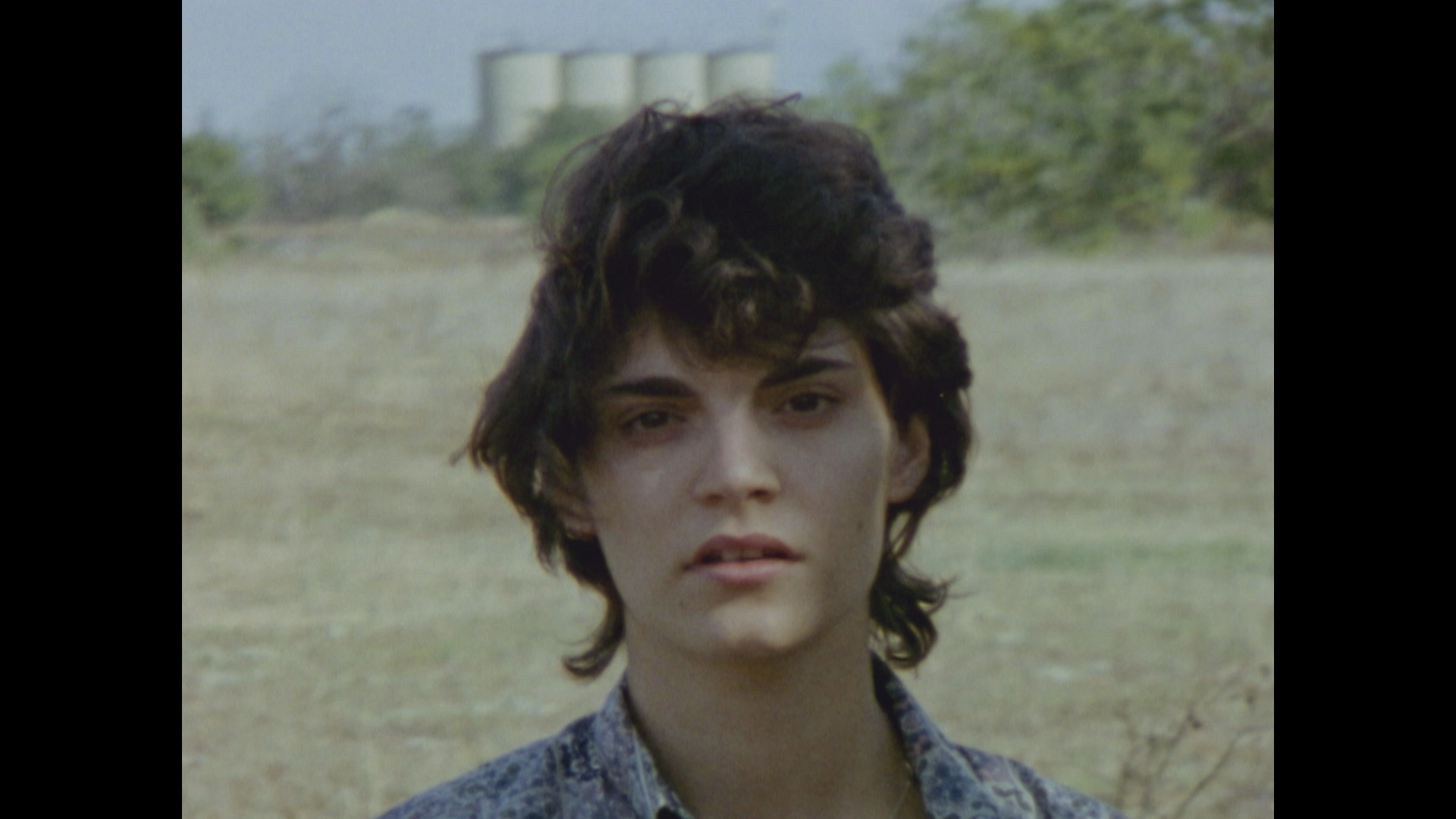 Bisogna andarci piano con un volto quando lo si ha di fronte, prima di parlargli o sentirlo parlare. Nico si prende un momento, si riguarda nel volto che ha di fronte. In un viso c'è lo spazio di più e più parole, riflessioni, confessioni che si vorrebbero fare, ricordi che si trattengono e ruoli che non si sanno sostenere, l'identità che non è una e tantomeno sempre uguale, e una volta per tutte. A differenza di coloro che abbiamo amato, la cui immagine rimane, i pensieri non stanno nella pelle, fanno, gli uni sugli altri, le capriole. Anche le immagini, quando sono ri-volte.

We should be careful with a face when it is in front of us, before we talk to it or before we hear it talk. So, Nico takes a moment to reflect, maybe looking at her face through the one standing in front of her. Inside a face there is enough space for more and more words, thoughts, confessions that we would like to make, retained memories and roles we are not able to play, identity – which is never unique and never the same, given once and for all. Unlike those we loved, whose image remains, thoughts cannot be held under the skin, they do somersaults on each other. And so do images.
Mood - 2020 - Sonia Freida Knop (Russia, Germany) - 7'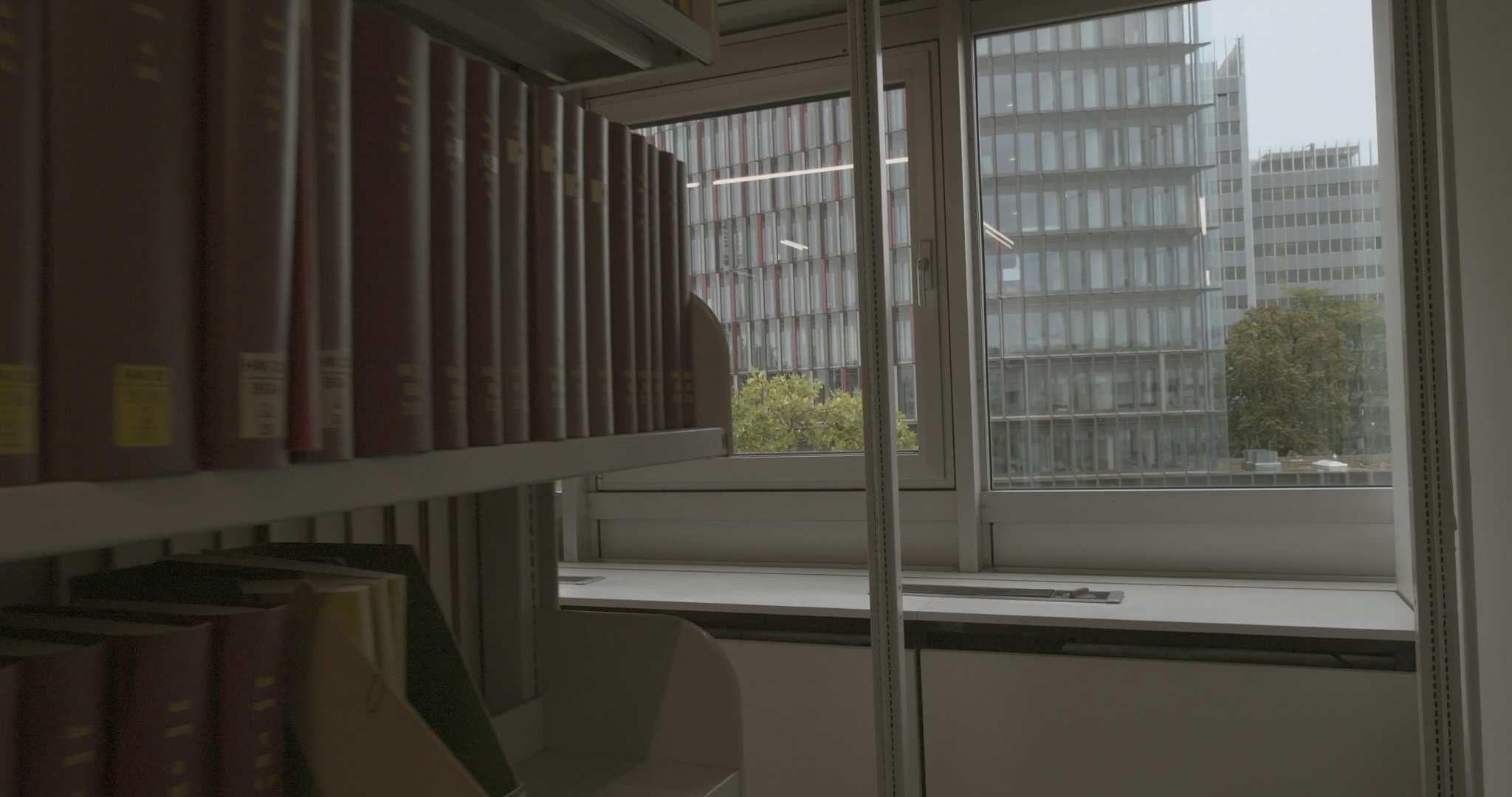 Un ritratto è l'immagine di qualcuno o qualcosa che si ritrae, si fa indietro. Come succede al pensiero quando risale a una storia che lo precede, e si compiace del suo stesso esercitarsi. Fino, anche, a non saper più far presa sul presente, a smarrire la figura umana che lo pensa. Può collezionare astrazioni, immagini, perdere di vista una vita che passa indifferente, come acqua che scorre, come canzone tanto ripetuta da farsi insensata, fuori dai vetri di una stanza d'albergo. Lì dove un attivista ha arenato le sue ricerche su un gigantesco archivio.

A portrait is a drawing of someone or something withdrawing. Also the thought withdraws sometimes: when investigating an archeology that precedes it, or when it is pleased with its own process. To the point of not being able to think the present and lose its contact with the individual who is thinking it. So, it can collect abstraction and images, lose sight of life that goes by carelessly (like flowing water, like a song that has been played so many times that it sounds senseless) outside a hotel room's window. Where an activist has given up his research on a huge archive.
Murmur - 2019 - Jan Locus & Stijn Demeulenaere (Belgium) - 10'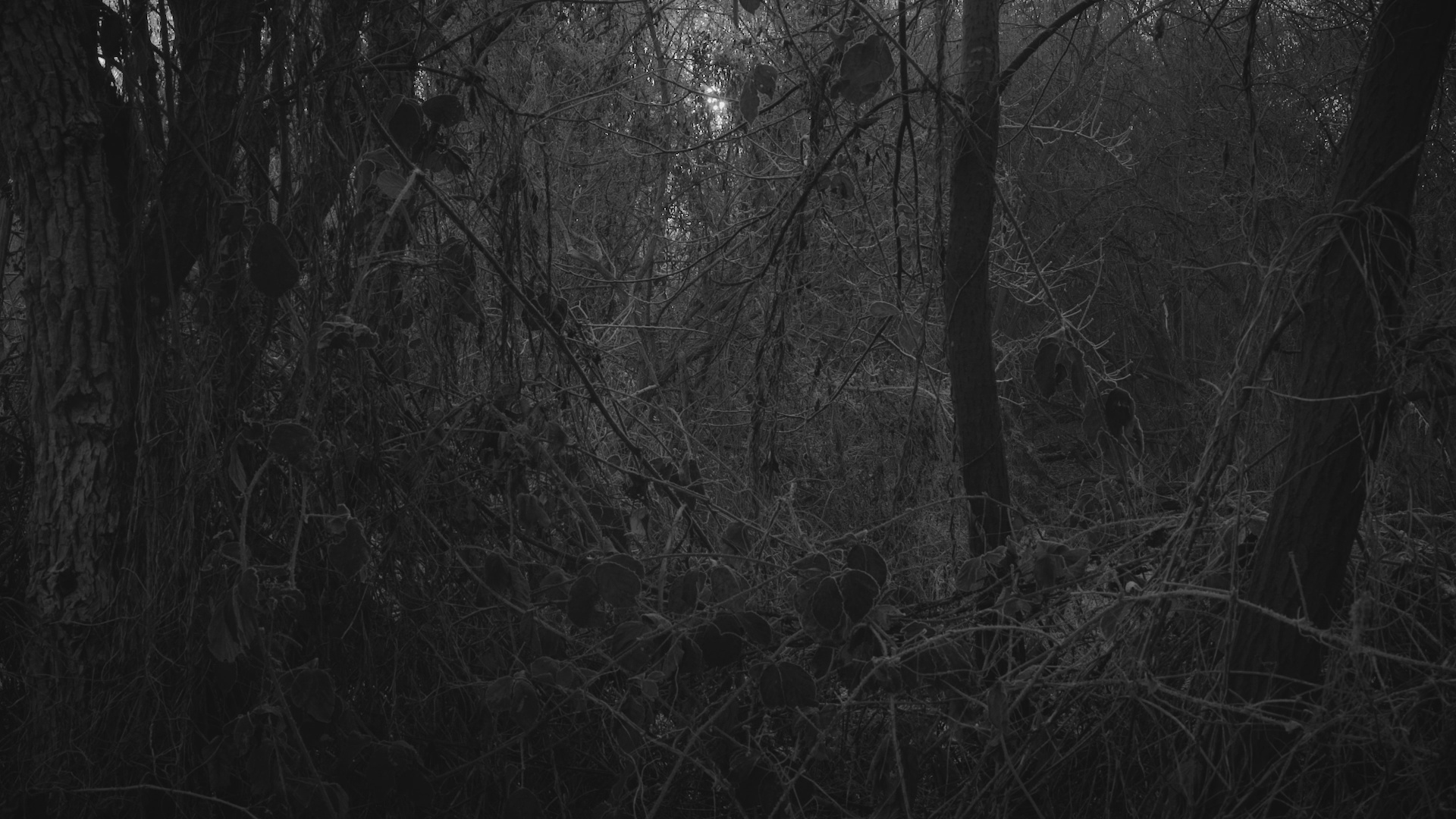 C'è un momento ideale per accostare le cose prima che si vedano o prendano le forme che le fanno discernere, per perlustrare il brusio che fa il mondo, quando non è naturale né costruito. Sopralluoghi di due figure in uno spazio e tempo anfibi: quel po' di Bruxelles che è rimasto palude, stretto tra due ferrovie, che non è ancora città e non è ancora giorno. Un film può farsi prima ancora che l'inquadratura sappia cosa guardi, contenga, discrimini, e la luce trova una presenza o un'assenza dove non ce le aspettiamo: per scoprire che la realtà, quando ancora non l'abitiamo, può non essere affatto familiare.

There is an ideal moment to approach things before they are visible, before they take a shape that allows us to distinguish them. A moment to scour the humming and buzzing in the world when it is neither natural nor artificial. Two figures doing a walk-through in an amphibious space-time: that little part of Brussels which has remained a swamp, squeezed between two railways, that is not a city yet, and the sun has not risen yet. A film can be made even before the frame «knows» what it is looking at, what it contains, what it delimits. And light finds a presence or an absence where they are not expected to be: to discover that reality, when we do not inhabit it yet, cannot be obvious or familiar at all.
Nimic - 2019 - Yorgos Lanthimos (Germany, United Kingdom, USA) - 12'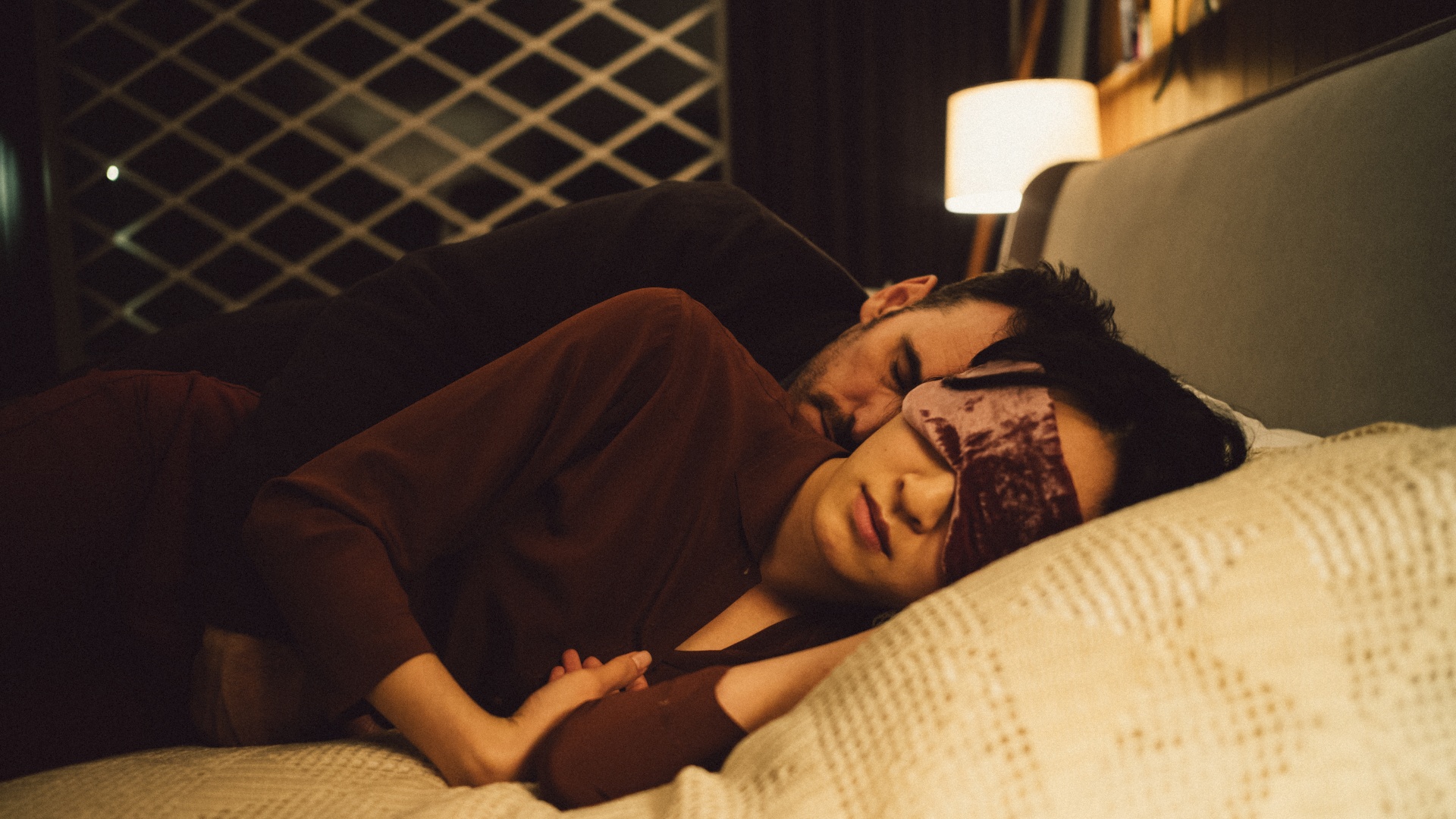 Lui è un altro, o un'altra. C'è un altro di noi stessi che non ci assomiglia, ma ci tallona e ci vive. Tra mura domestiche e non addomesticate, pronte a distorcersi, a mutare prospettiva, a farsi meno lineari e più circolari, come l'occhio che ad esse guarda. In quello di Lanthimos, il quotidiano e l'abituale somigliano a una prova d'orchestra troppo dissonante o che deve ancora verificarsi, prima di potersi credere. Con l'idea di non sapere in che tempo siamo, o che altri potrebbero doppiare il nostro. Come una spossessione, uno s-concerto. Con la precisione geometrica di un orologio fermo, che segna l'ora giusta. Ma, si sa, per due volte al giorno che non sono le stesse.

He is another He, or She. Each one of us has another self that does not look like us, but it tails and «lives» us. Inside domestic – non domesticated – walls, which may distort, change perspective, become less linear and more circular, just like the eye watching them. In Lanthimos' eye, daily routine, usual life look like an orchestra rehearsal that is too dissonant, or that has not happened yet to be taken as real. The feeling of not knowing in which time we are, or that someone else could dub our time. Like a dis-possession, a dis-concert, with the same geometrical precision of a stuck clock, telling the right time but – everybody knows – twice a day, and not marking the same time.
Passerine in Time - 2018 - Laurids Andersen Sonne (Denmark) - 8'

Le mani, quando prendono e comprendono quel tanto del mondo che è fuori di noi. Afferrabile, ma fuggevole. Quel tanto del mondo che è minuscolo e sta tutto in una mano, appena prima di riprendersi il volo che è suo, e che da lei spicca. Secondo capitolo di un più ampio poema visivo sul rapporto tra l'uomo e il tempo, il film vede gesti di incontro tra cose diverse – come ali e mani – che hanno in comune la vita. E si fa gesto a sua volta, contatto visivo che ci mette in relazione con quel toccarsi di pelle e di piume. O con lo sguardo quando non è il nostro, perché in volo.

Hands. Catching and knowing what's in the world outside of us. Something graspable, but fleeting. Something small, something you can hold in your hand, just before it takes flight again, getting back what belongs to it. This film, the second part of a visual poem on the relation between man and time, portrays gestural encounters between different things – hands and wings – having life in common. And the film itself becomes a gesture, a visual contact that connects us with that skin and those feathers. Or with the glance when it is not ours, because it is flying too.
Prima Luce - 2020 - Richard Ashrowan (United Kingdom) - 9'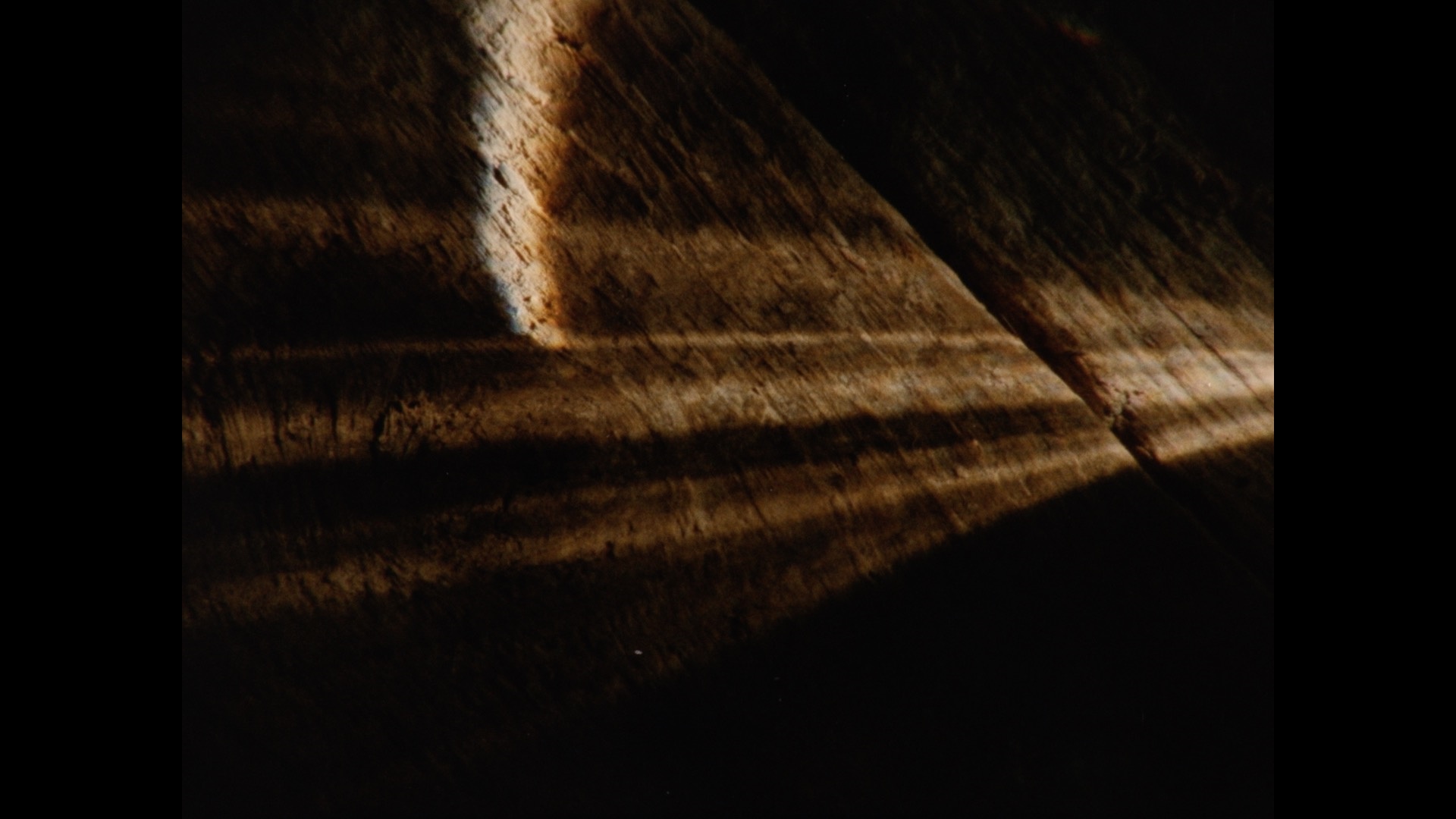 Uno studio sull'intermittenza che si basa sul De Sole di Marsilio Ficino (1433-1499) e sul concetto di luce come attraversamento e travaso (proiezione). Tra gli appunti di un osservatore di uccelli (birdwhatching) e didascalie poetiche, il legno si trasforma in lago, la casa in grotta, il vetro opaco in corpo celeste: sono gli effetti speciali del cinema fraintendibile, che decide di guardare male. Sorgono improvvise aurore boreali private, serigrafie della distrazione. Fare luce sugli aspetti illusori del vedere significa contemplare l'invisibile.

A study on intermittence based on De Sole by Marsilio Ficino (1433-1499) and on the idea of light as a crossing and transmission (projection). Browsing among birdwatching notes and poetic lines, we see the wood turning into a lake, the house into a cave, the matte glass into a celestial body: these are special effects by a misunderstandable cinema, which decides to see things from a different perspective. Sudden, private polar lights arise; screen printings of distraction. Shedding light on the misleading aspects of the sight means contemplating the invisible.
Resurrection Plant - 2020 - Katia Viscogliosi & Francis Magnenot (France) - 16'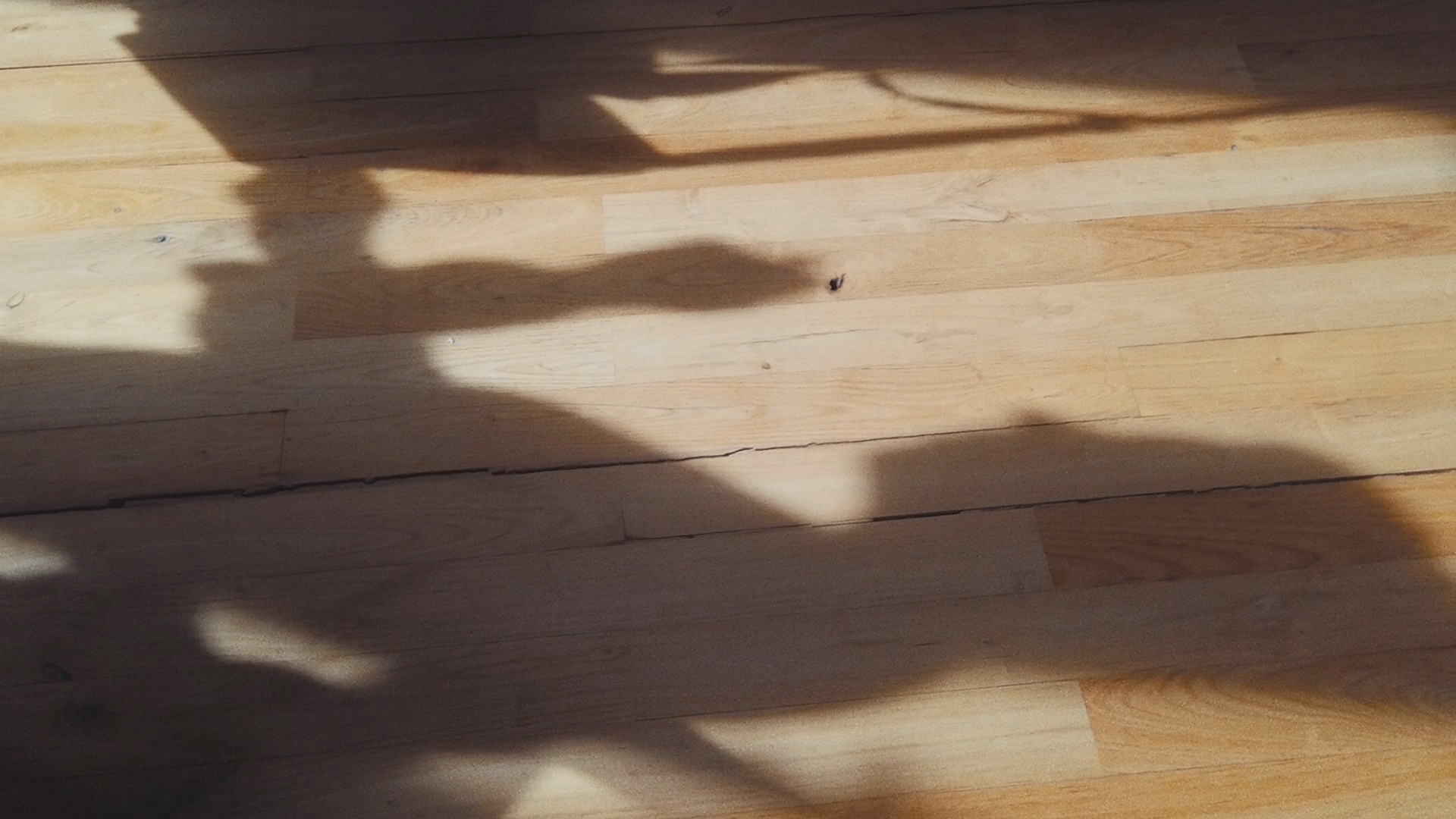 Case come cerchi magici, mondi fuori dalle finestre, il tempo che dura e il giorno che si abbrevia: come un po' tutti possiamo averli conosciuti in tempi recenti, ma come mai li abbiamo visti. Così li restituisce il nuovo movimento del progetto Cinemavita. Un film fatto di piccoli miracoli inesorabili, di resurrezioni che si fanno alla luce del sole, ma senza rumore, di corpi viventi che si schiudono in una danza. Di momenti che il qui ed ora quotidiano offre all'invenzione di un'altra vita, di un altro tempo. Dove a farsi più luminosa è l'esistenza, nello sguardo di chi, con un'immagine, già da qui ci proietta fuori.

Houses like magic circles, worlds outside the windows, long-lasting time and shorter days: these are things we have all experienced in recent times, but we have seen them as never before. That's what the new chapter of the project Cinemavita is about. Little unavoidable miracles, resurrections occurring in the sunlight, but quietly, living bodies blooming in a dance. Moments that the daily here and now offers to the invention of another life, of another time. A time for a brighter existence in the eyes of those who – through an image – project us outside.
Self Portrait with Bag - 2020 - Dianna Barrie & Richard Tuohy (Australia) - 6'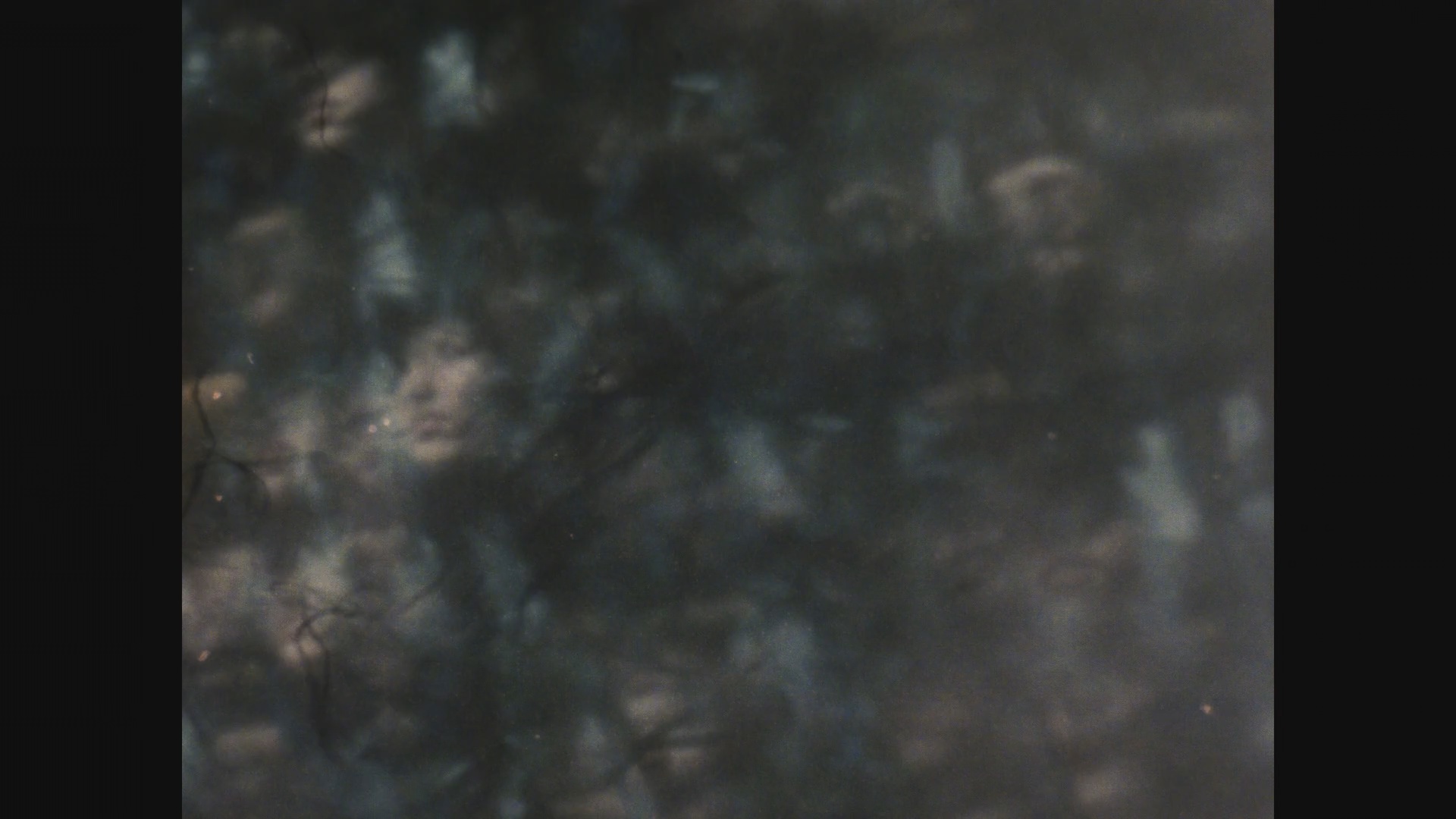 Il tessuto di una borsa diventa una camera oscura laterale, crea frammenti di spazio attraverso cui catturare piccoli istanti di luce. In questo microscopio cinematografico senza camera c'è un autoritratto per ogni foro, l'emergere di una trama di volti, un aderire dell'artista al vuoto lasciato dai fili; in musica.

The fabric of a bag becomes a lateral darkroom, it creates fragments of space through which instants of light are caught. In this cameraless filmic microscope, each hole has its own self-portrait, a weft of different faces appears, the artist embraces the void left by the threads; through music.
They met under a ceiling of sky - 2020 - Catriona Gallagher (United Kingdom, Greece) - 21'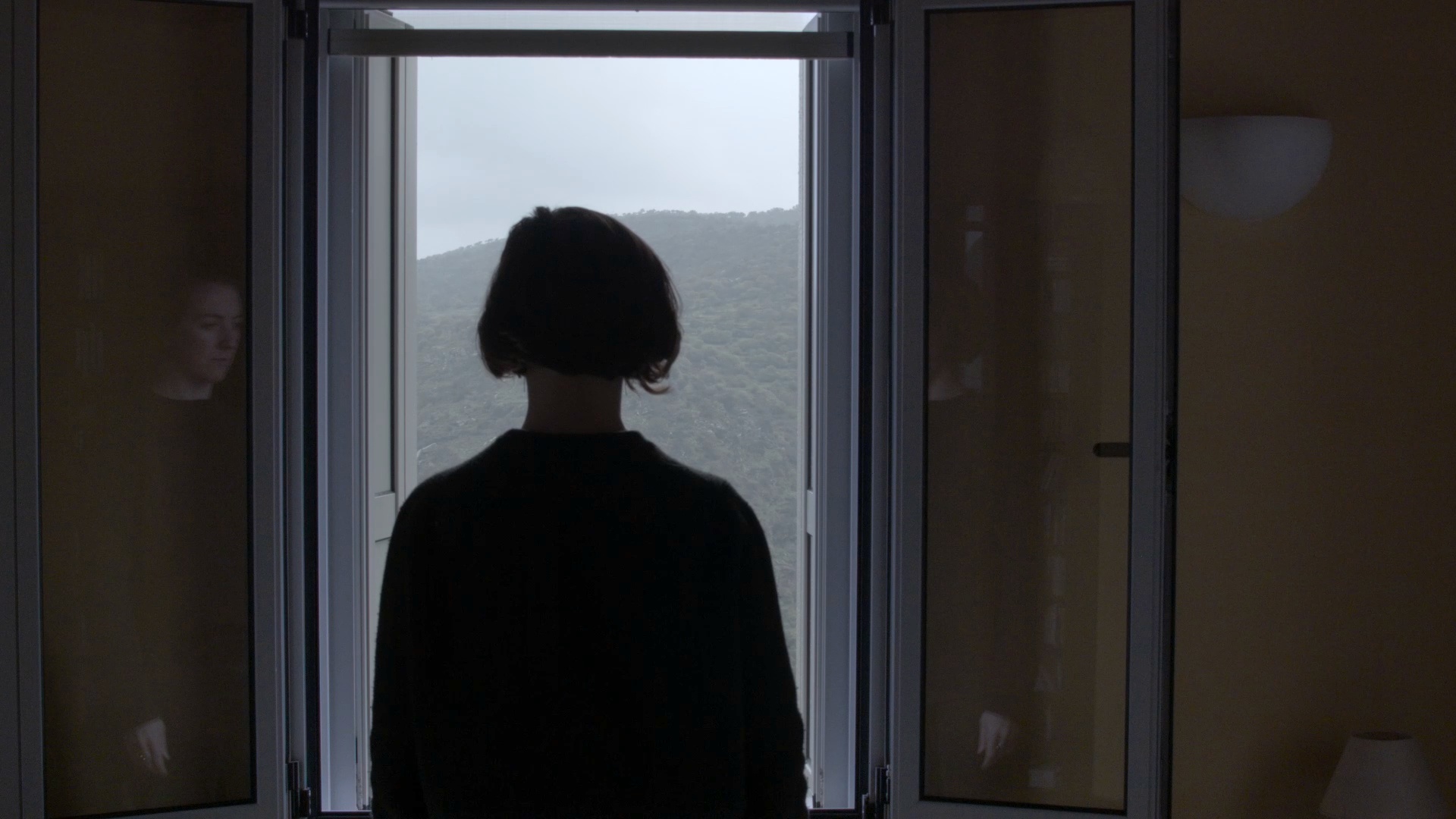 Avete mai sentito il vento che invade certe case disabitate? Ne cambia la prospettiva, e non paiono più vuote; qualcosa ha lasciato una traccia, ma si è arrivati appena un secondo più tardi. Eppure, chi può dire se quanto crediamo d'aver perduto sia altro da noi? Questo sembra essere il senso della visitazione di una donna in una casa, isolata. La consapevolezza di quella scia cambia, poco a poco nel tempo, il suo modo di abitare; leggero ma decisivo slittamento percettivo. Con lei si insegue un fantasma che abita una pagina scritta. Il ricordo, così evocato, cambia, dal foglio al pensiero detto tra sé e sé. Potranno incontrarsi, lei e lo spirito inseguito, là dove il vento si è dissolto, sotto un soffitto di cielo.

Have you ever heard the wind blowing through some uninhabited houses? It changes the perspective and they seem not so empty anymore; something has left a trace, but you have arrived just a moment too late. And yet, who can say that what we believe to be lost is something apart from ourselves? This is the meaning of a visitation to a lonely house by a woman. The knowledge of that trace changes, little by little, her way of living; it is a slight but decisive perceptible slipping. Along with her, we go after a ghost who lives in a written page. This recollection switches from the paper to her thought. They will be able to meet, the woman and her followed spirit, where the wind has disappeared, under a ceiling of sky.
Tomorrow - 2018 - Bo Vloors (Belgium) - 15'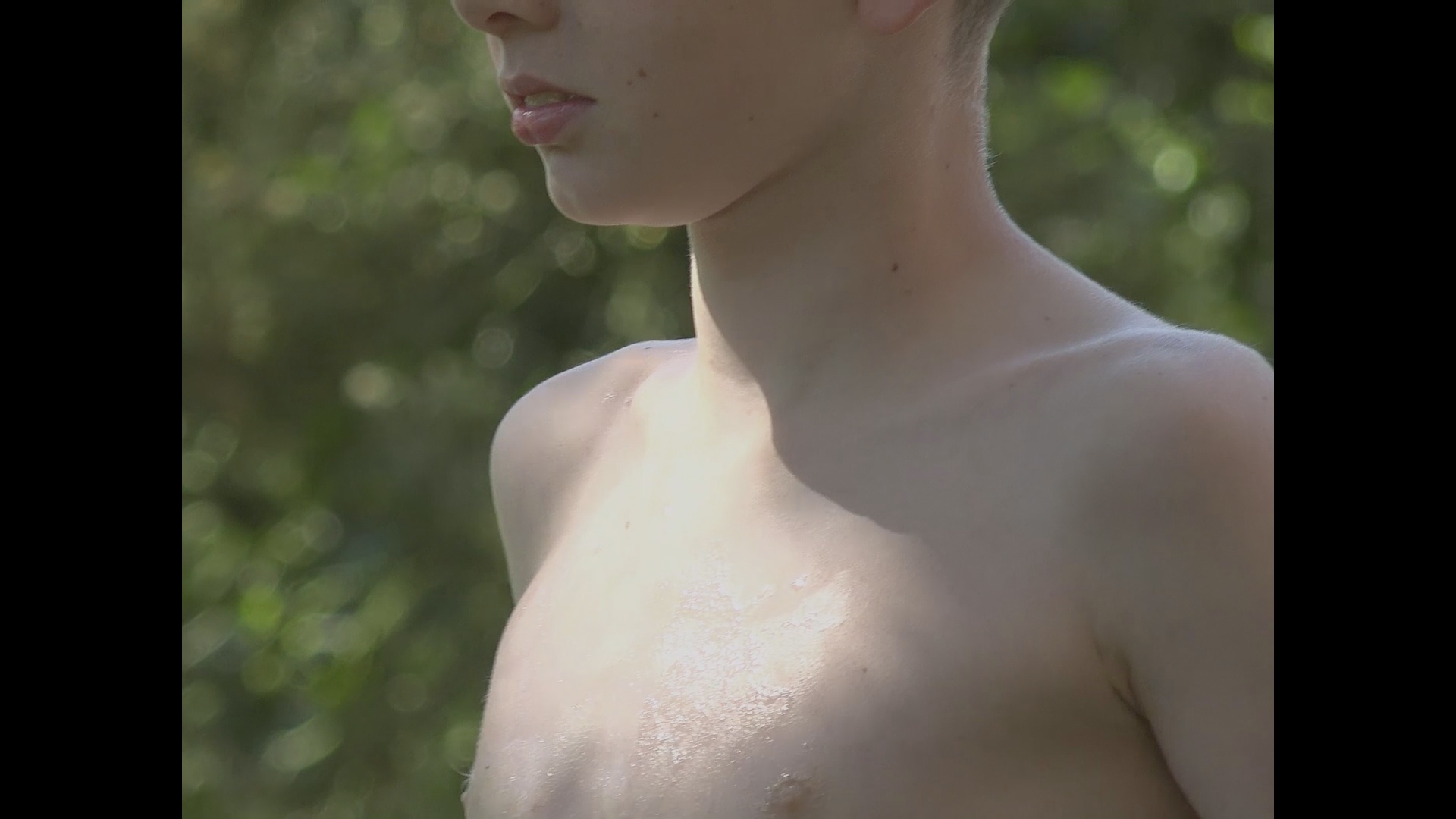 Guardare al Domani con sguardo obliquo e preciso. Mattino ancora da venire, azioni da compiere senza programma, ma, come in un rito, dedicandovi la propria presenza. Così sono questi bambini, i cui atti sono completamento l'uno dell'altra: risveglio, preparazione, gioco, riparo. La rivoluzione di questo domani è nel gesto compiuto da uno, che è insieme quello di molti, di colui o colei che non è ancora un «Sé», ma è già comunità che si forma. Futuro come preparazione, spinta volitiva al tuffo che non mostra le sue conseguenze ma è visibile nelle premesse; futuro come curiosità e scoperta dei corpi, delle proprie increspature e di ciò che è sorprendentemente simile. Futuro trottola, sfida che fa girare il mondo, piovere, e poi andare a dormire, in attesa di un nuovo domani.

Looking at Tomorrow with a slanted and precise glance. A morning still yet to come, unscheduled actions to be done, but, like during a ceremony, with a devoted presence. So are these children, whose acts complete each other out: awakening, getting ready, playing, taking shelter. This incoming revolution is contained in the gesture of one – who could be many – who is not his or her own «Self» yet, but is already forming a community. The future as preparation, as the wilful thrust before the diving – a diving whose consequences are still unknown, but whose premises are visible. The future as curiosity and discovery of each other's bodies, both with differences and similarities. The future as a spin, as a challenge to run the world, to make it rain, to go to sleep, waiting for a new tomorrow.