Ab ovo - 2017 - Luca Ferri (Italy)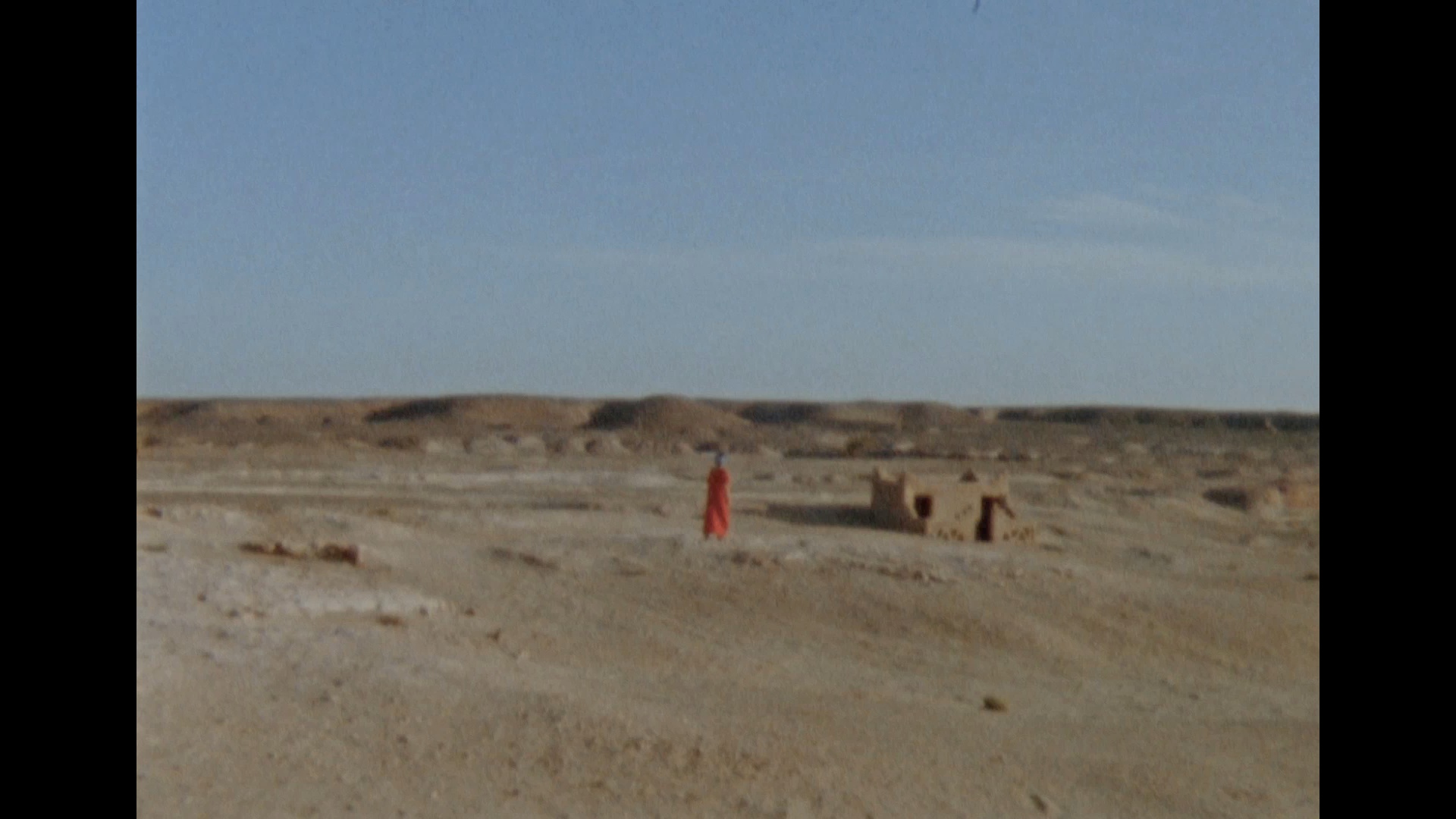 The World ends with a whimper, not whit a bang. It begins whit a stuttering or a humming. Once the rhetoric pretense of a new mankind is removed, like with aconten annoyed gesture of the hand an insect is staved off, in a Super 8 Eden, Adam and Eve try again the defamiliarized World, from the beginning. At source of a more honest humanoid, at the eve of regeneration, a necessary cinematic mirage in the desert.

Il mondo finisce con un piagnisteo invece di uno schianto. Comincia forse da un balbettio o un ronzio. Allontanata la pretesa retorica di una nuova umanità, come un insetto si allontana con un gesto infastidito della mano, in un Eden in Super 8, Adamo ed Eva riprovano daccapo il mondo straniato. All'origine di un più onesto umanoide, alla vigilia di una rigenerazione, la necessità di un cinemiraggio nel deserto.
Alkaid - 2017 - Mauro Santini (Italy)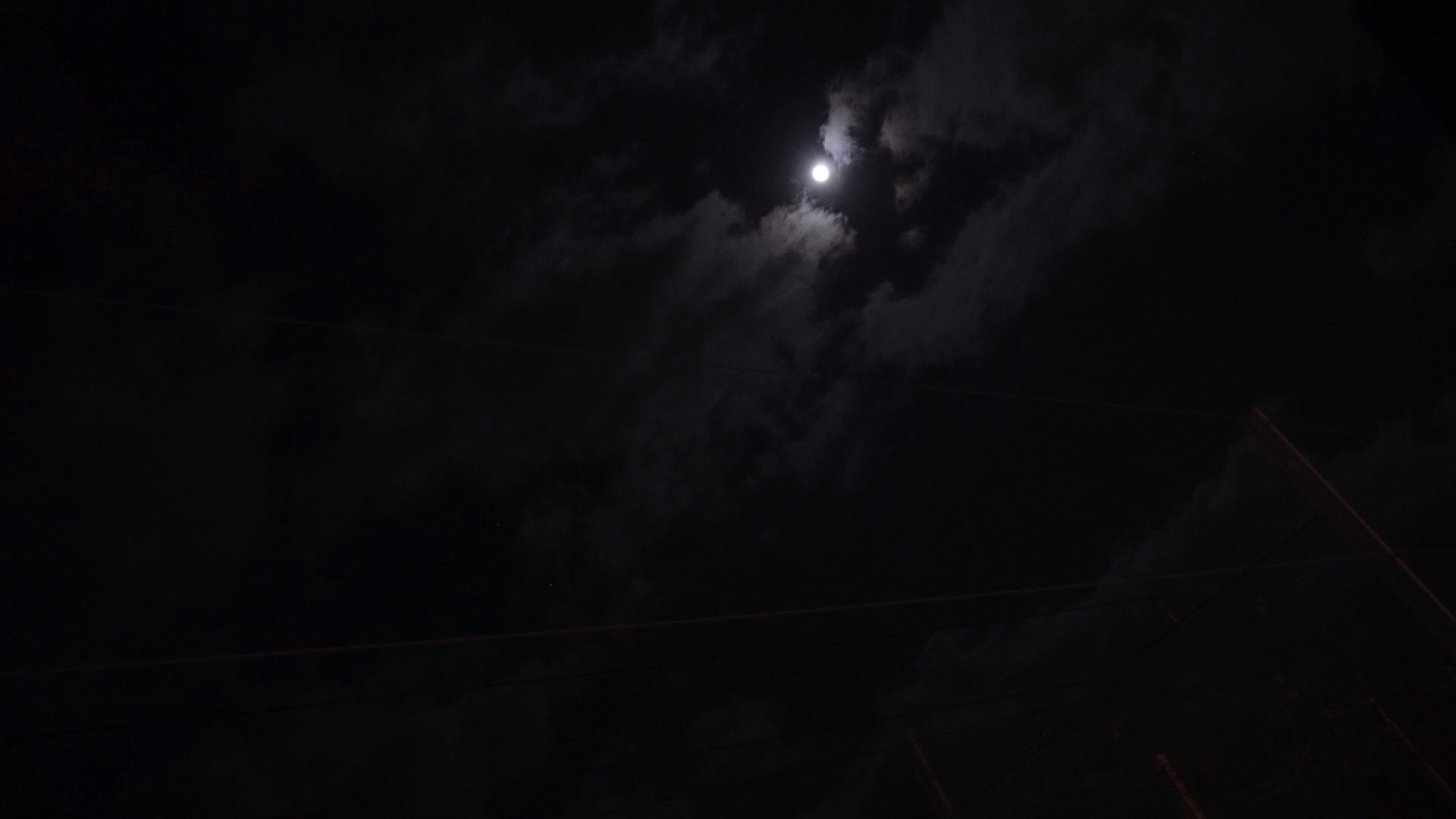 One of the seven chapters of the film Vaghe stelle, seven micro-movements of a symphony, each of them re-combinable, and separately performable. Seven bright temporal forms as seven are the stars of Ursa Major, to orientate during nocturnal roaming, Leopardian illusions ("ameni inganni"), but vital just like cinema. The coincidence of the infinitesimal and infinitely big, the magnitude of small cinema as a way of life to pin the world.

Uno dei sette capitoli del film Vaghe stelle, sette micromovimenti di una forma sinfonica ricombinabili ed eseguibili separatamente. Sette forme temporali luminose come gli astri dell'Orsa Maggiore, per orientarsi nell'erranza notturna, leopardiani "ameni inganni" e vitali come il cinema stesso. La coincidenza tra infinitamente grande e infinitamente piccolo, la magnitudo del cinema minuto come modus vivendi che appunta il mondo.
Art 35.5 Hours a Week - 2017 - Mariken Kramer & Eli Eines (Norway)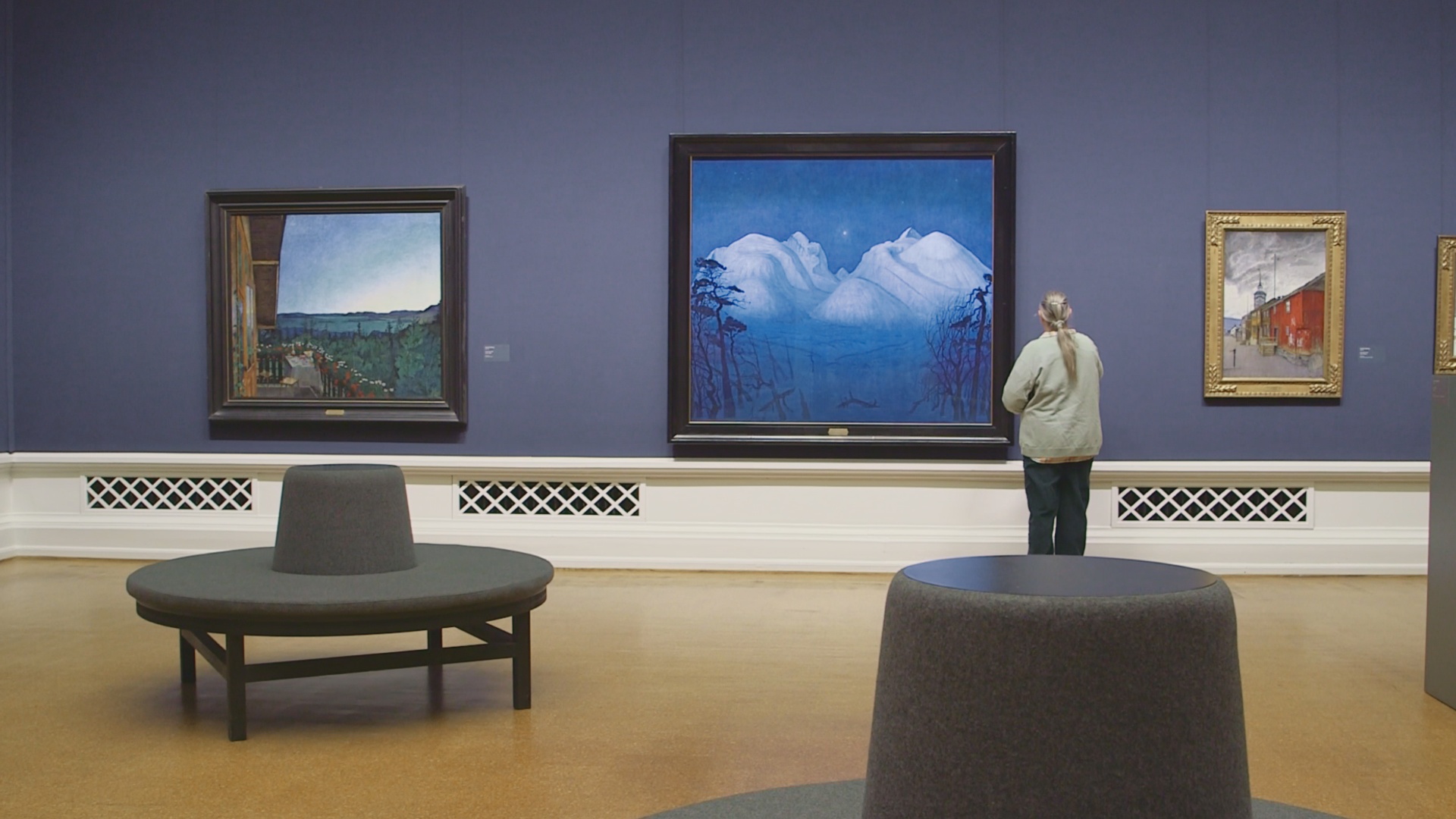 Someone is looking to the silence of art, someone who is guardian and guide is talking. Security personnel of Oslso National Gallery talk about himself, exactly in the place where the time dedicated to work and time for artistic enjoyment are bounded together. Their work is to look at someone who is looking. The Gallery, some time ago, was intended to construct a cultural-national community. Nowadays, the same institution is going to be transformed due to political maneuvering. A reflection between aesthetics and politics.

Chi guarda il silenzio dell'arte, chi parla ed è guida o guardiano. Il personale di sicurezza della Galleria Nazionale di Oslo si racconta lì dove il tempo del lavoro si compenetra a quello della fruizione artistica, e per lavoro guarda chi guarda. Il Museo, un tempo funzionale alla costruzione di una comunità nazionale a livello culturale, è ora ostaggio di manovre politiche in vista di una trasformazione istituzionale. Una riflessione tra l'estetico e il politico.
La Cognizione del Calore - 2017 - Salvatore Insana (Italy)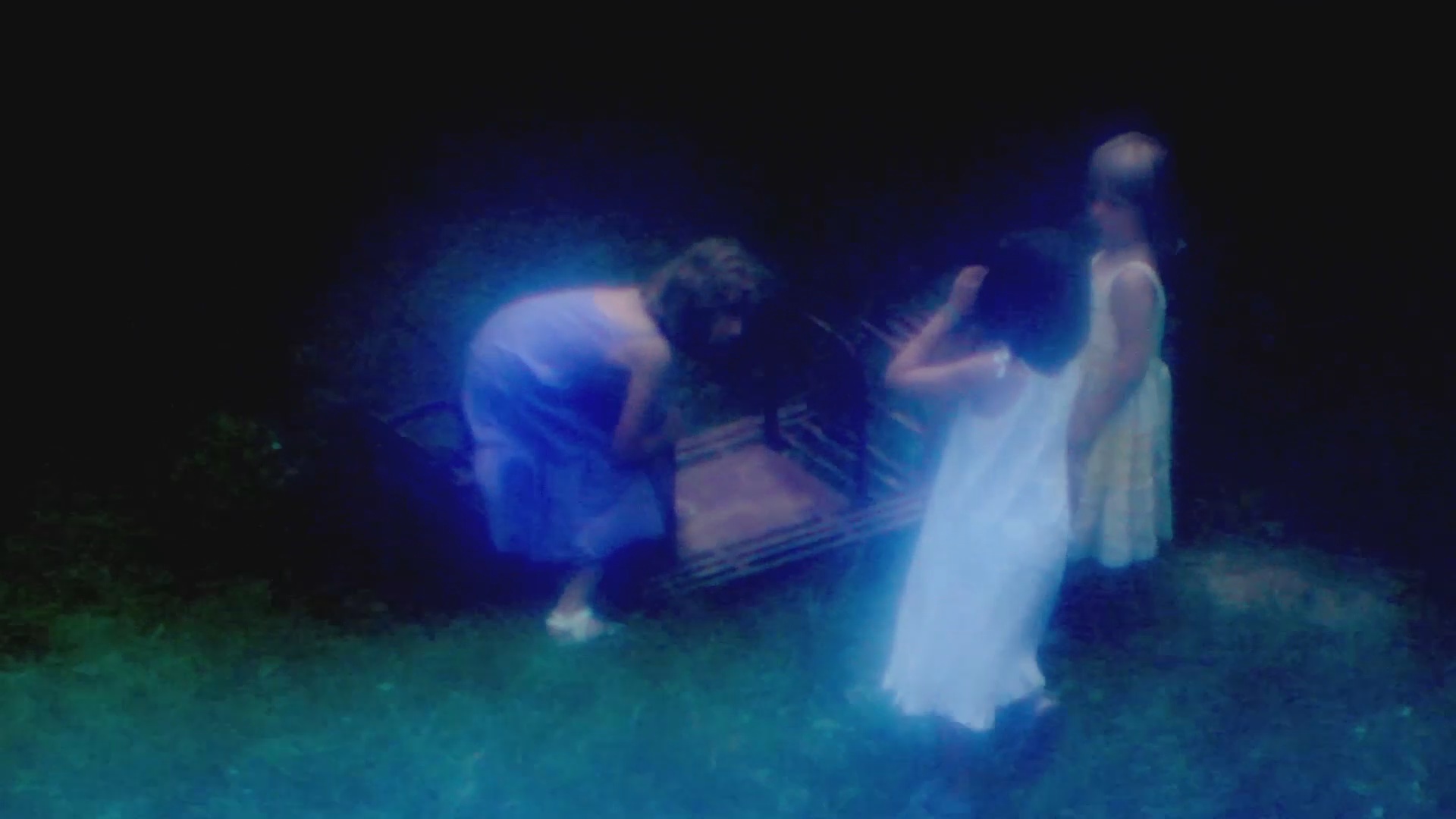 The heat in a park, just where long time ago Collegno's Psychiatric Hospital stood. Unreal everyday life, a past that has not passed yet. The spots of ghost's body heat in the present are similar to those of the past. Both are dematerialised, here and now in the images.

La calura in un parco urbano, dove un tempo sorgeva l'ospedale psichiatrico di Collegno. Quotidianità irreale, e un passato non ancora del tutto passato. Le macchie del calore corporeo dei fantasmi del presente come di quelli del passato. Entrambi smaterializzati, ma qui ed ora nelle immagini.
Cut to the Chase - 2016 - Dean Kavanagh (Ireland)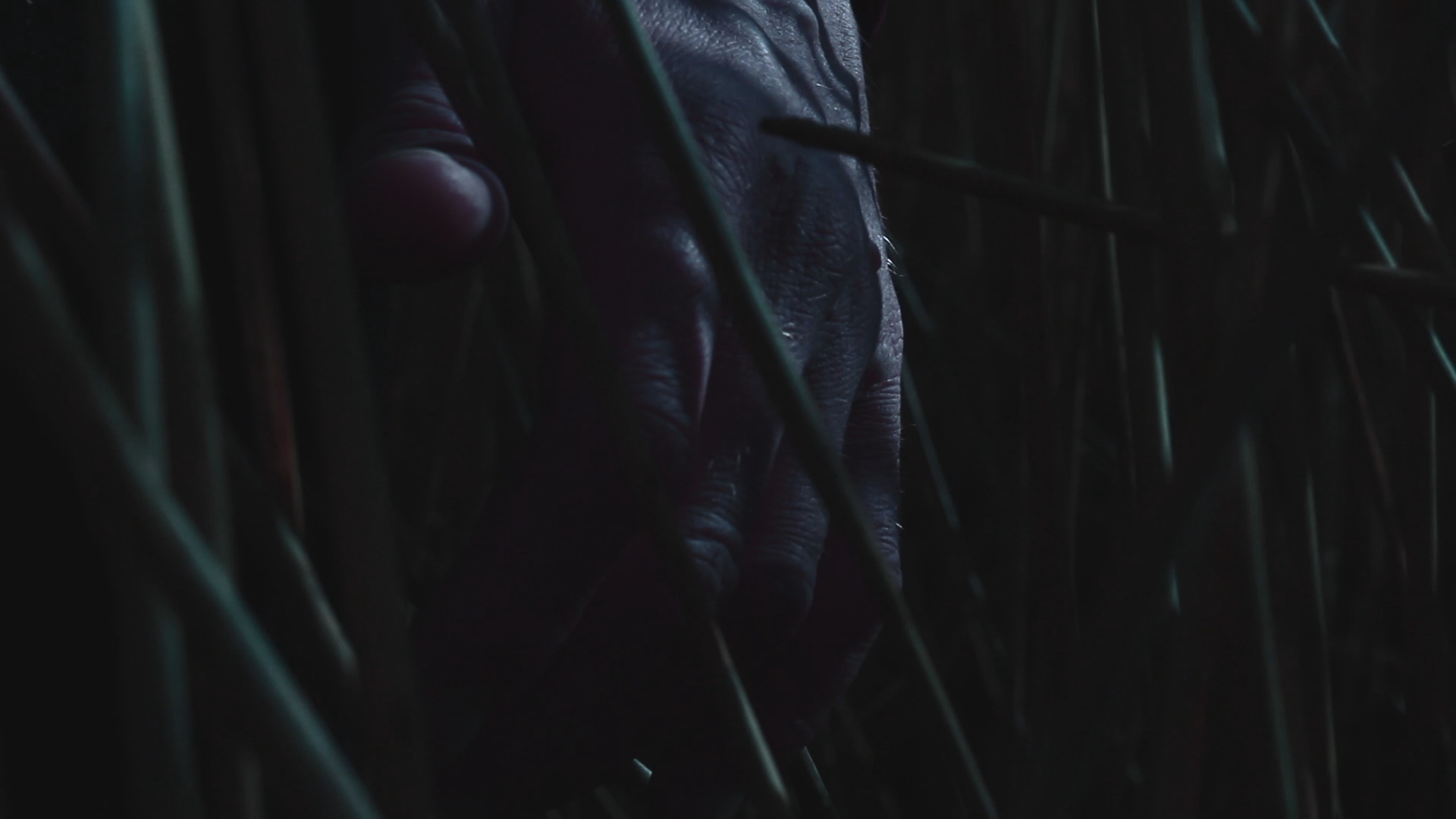 Without narrative delay, without unnecessary frills. Cut to the Chase was the imperative to make a powerful, spectacular, film. But it means also to get to the secret heart of things, to the essence of what exists, all that can remain hidden in a hectic research of spectacularity. It emerges between shadows and shanks.

Senza indugi descrittivi, narrativi, senza fronzoli accessori. Andare al sodo era l'imperativo per un film che si volesse coinvolgente, capace di catturare, avvincere, sconcertare il pubblico. Ma significa anche andare al cuore segreto delle cose, all'essenziale dell'esistente, quello che in una ricerca di spasmi spettacolari resterebbe nascosto, affiorando tra ombre e steli.
Dagadòl - 2017 - Morgan Menegazzo & Mariachiara Pernisa (Italy)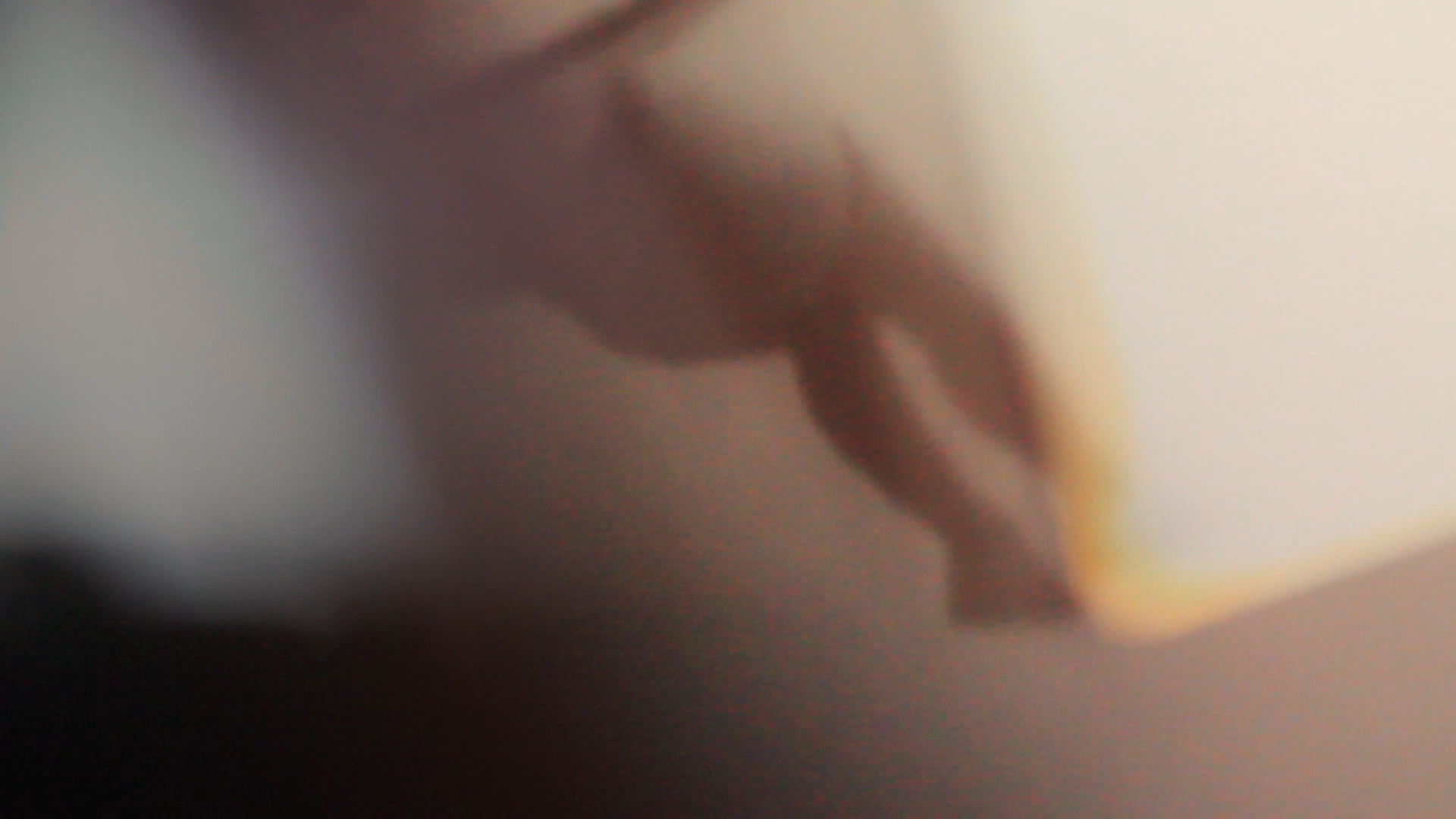 The Lord appointed a great fish to swallow Jonah, and cinema too, decomposed in tatters. A belly of a whale, regurgitating images would be like this film, last chapter of a trilogy about esoteric power of the image, after Psicompompo and Iconostasi. Something about dying cinema, so cinema can be re-written. Call them Ishamael.

Il Signore aveva preparato un grande pesce per inghiottire Giona, e il cinema stesso, fatto a brandelli. Un ventre di balena che rigurgita immagini potrebbe avere l'aspetto di questo film, ultimo capitolo sul potere esoterico dell'immagine, dopo "Psicopompo" e "Iconostasi". Di cinema morenti, tutti da riscrivere. Chiamateli Ismaele.
Divided by blue - 2017 - Eric Ko (USA)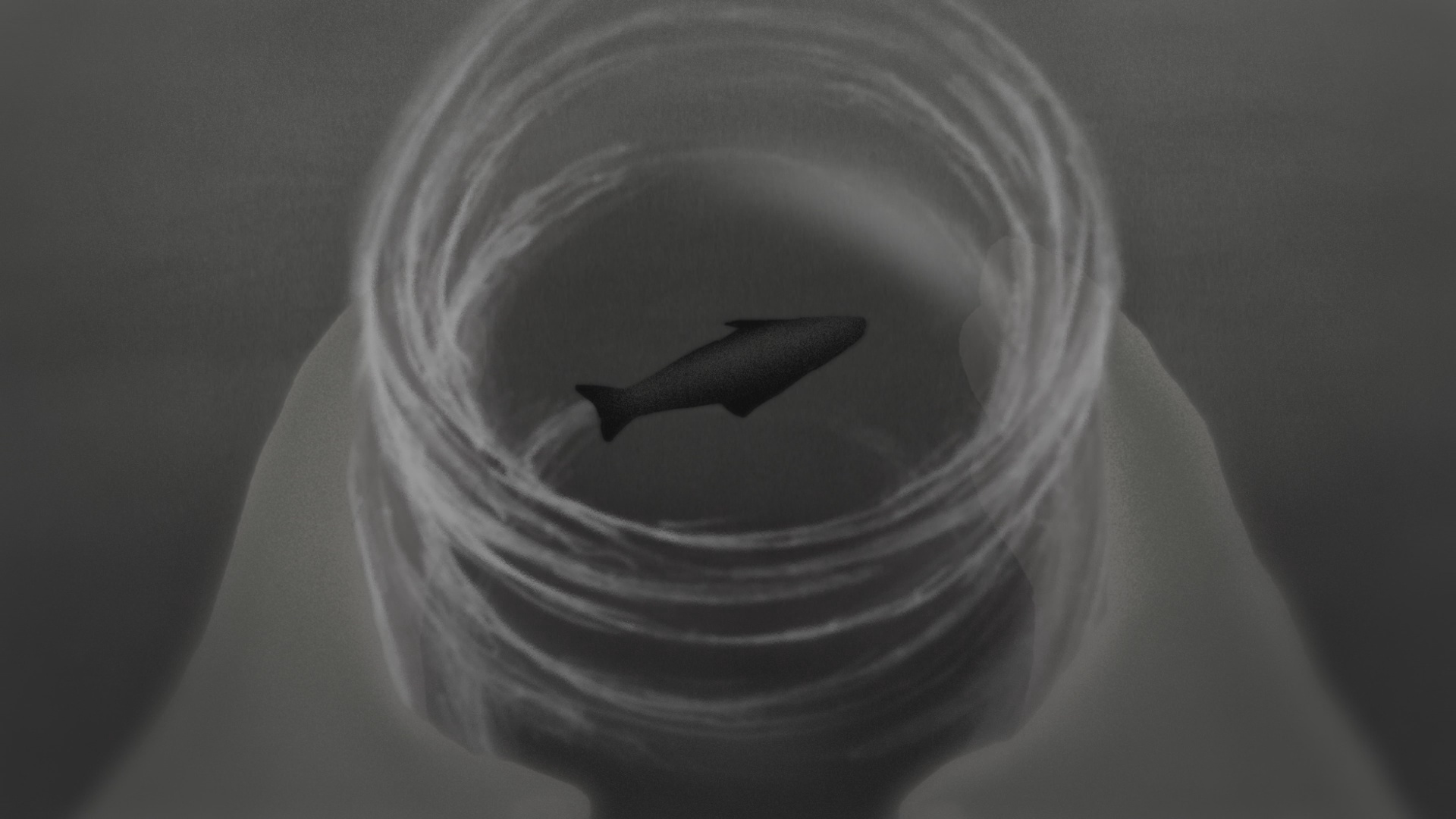 A fish in a bottle. Distances, nostalgia, silent love notes. The boundary that join several points also define a separation. Two people searching each other, in melancholy. The soft and round-shaped stroke of the animation work gives outlines and borders a bodily substance. A story about annulment of distances. The desire of returning back to each other, of being inseparable.

Due che si cercano, che si tendono e malinconici si aspettano. Il tratto morbido e deciso dell'animazione dà sostanza corporea a contorni e confini, per una storia che ne racconta l'annullamento. Il desiderio di restituirsi, indivisi.
Flowing (for Naruse) - 2018 - Ross Meckfessel (USA)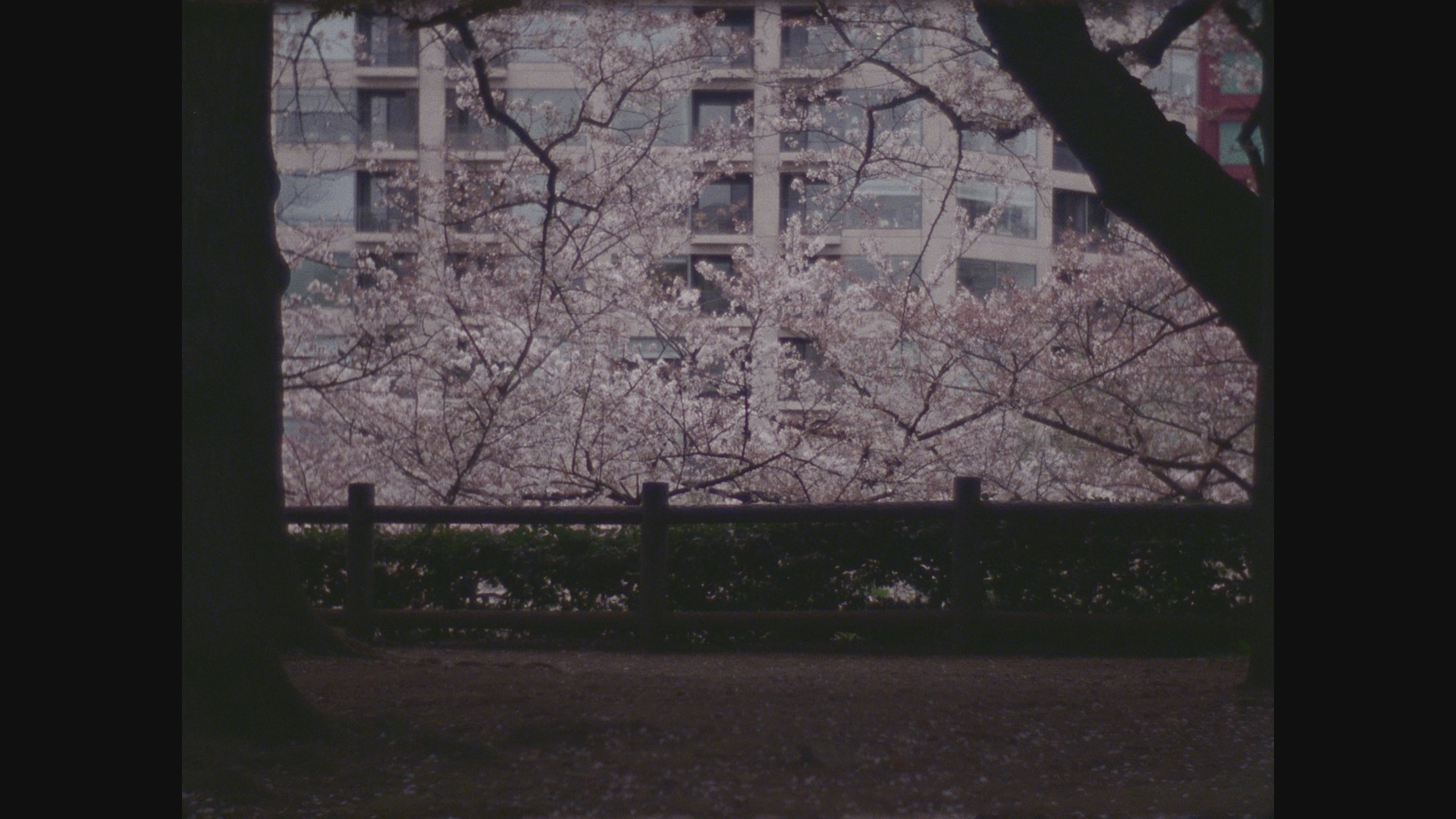 In Japanese aesthetics, beauty belongs to small things, the little ones passing by, destined to bow out. Fleeting objects of impermanence. Everything falls as sweet as can be, eternally: here starts cinema, endless elegy, story of floating world.

Nella tradizione estetica giapponese, la bellezza pertiene alle cose piccole, quelle che transitano, destinate a uscire di scena, impermanenti, fugaci. Tutto cade, dolcissimo, ma lo fa eternamente, e lì ha inizio il cinema, infinita elegia, racconto del mondo fluttuante.
Frightening Woods - 2017 - Alvaro De La Hoz (Spain)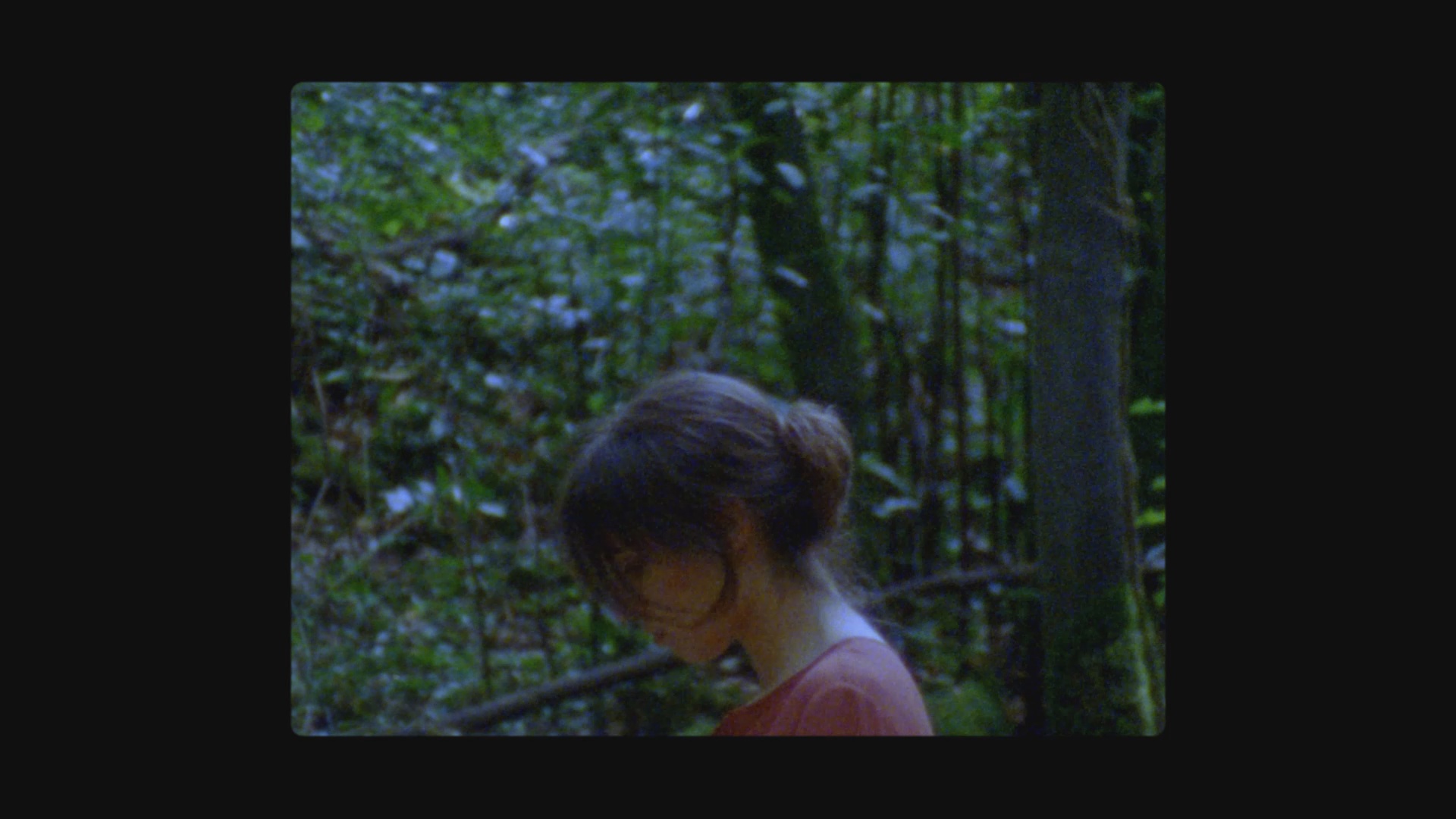 A hostile mistery where the forest is dense. To face the menace means to pay a very high price. The return to nature, potentially cruel, reinvents the primal felling of fear. Without every sensorial connection with surroundings, without sight, fight and blindly fight back. Or die. Editing and cutting the mistery more than the evidence.

Dove la foresta è più fitta, un mistero ostile. Affrontarne la minaccia implica pagare un prezzo piuttosto alto. Il ritorno alla natura potenzialmente crudele reinventa il più primordiale sentimento della paura. Perso ogni legame sensoriale con l'ambiente, non poter vedere, non padroneggiare uno spazio, dover lottare alla cieca, comunque difendersi o morire. Montaggio del mistero, non della trasparenza.
Fuori Programma - 2016 - Carla Oppo (Italy)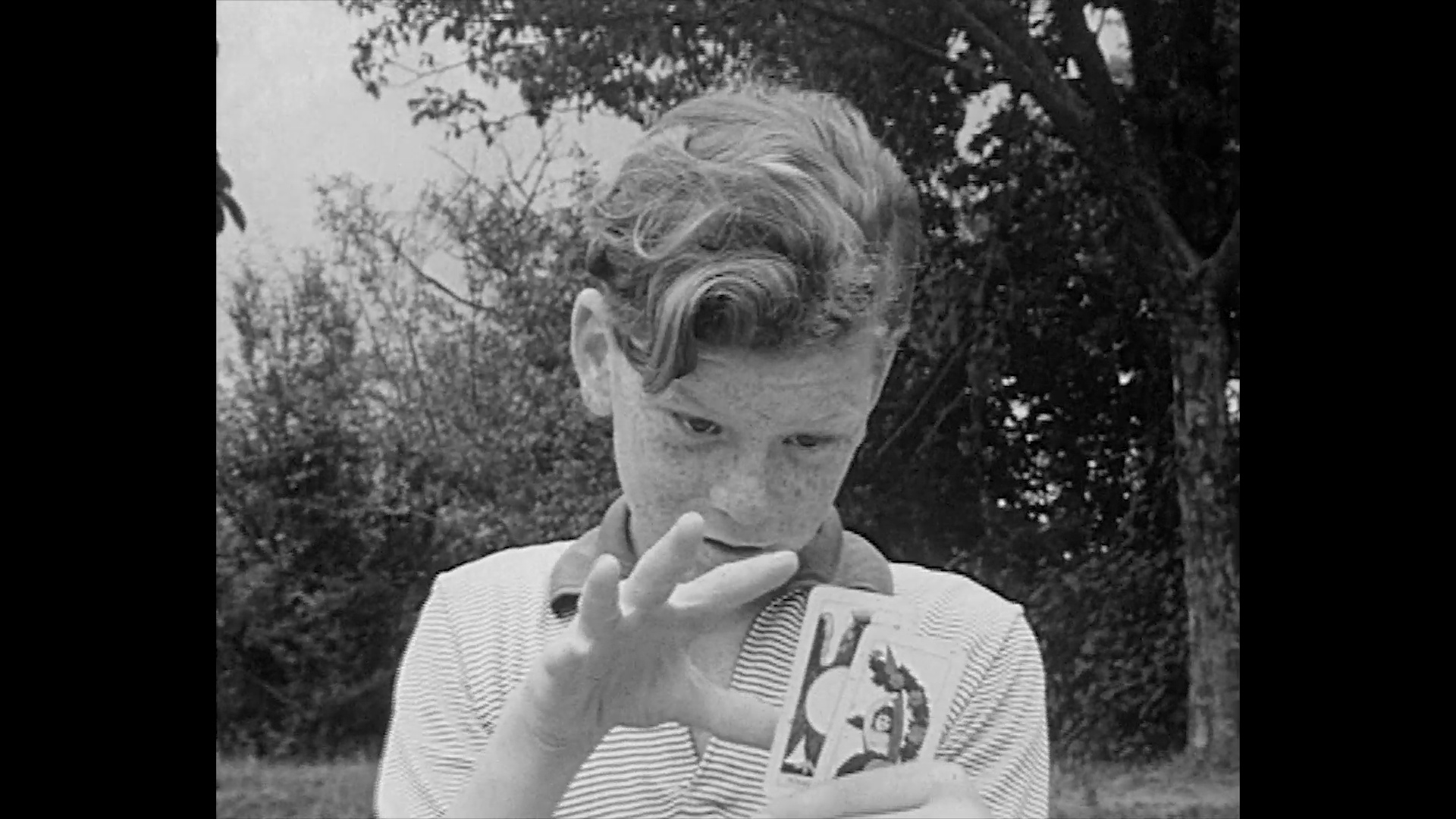 Collective memory, symbols of archival documents recognizable by anyone, become signs of a new fiction story. In the italian summer camps of 50's and 60's, Rossano wants to be a magician. Reappropriate of memory and images, where individual history can also be told with shots of the collective one. A film dealing with the faculty to image, and documents enable maximum of fantasy. A re-mediation.

La memoria collettiva, i simboli del documento d'archivio da tutti riconoscibili, diventano i segni di un inedito e unico racconto finzionale. Nelle colonie estive dell'Italia della ricostruzione, il piccolo Rossano si fa prestigiatore. Riappropriarsi della memoria e delle immagini, nel punto dove la storia individuale si può fare anche con le inquadrature di quella collettiva. Il film di quando si impara a immaginare per davvero, e il documento permette il massimo di fantasia.
The Girl - 2017 - Hans Op de Beeck (Belgium)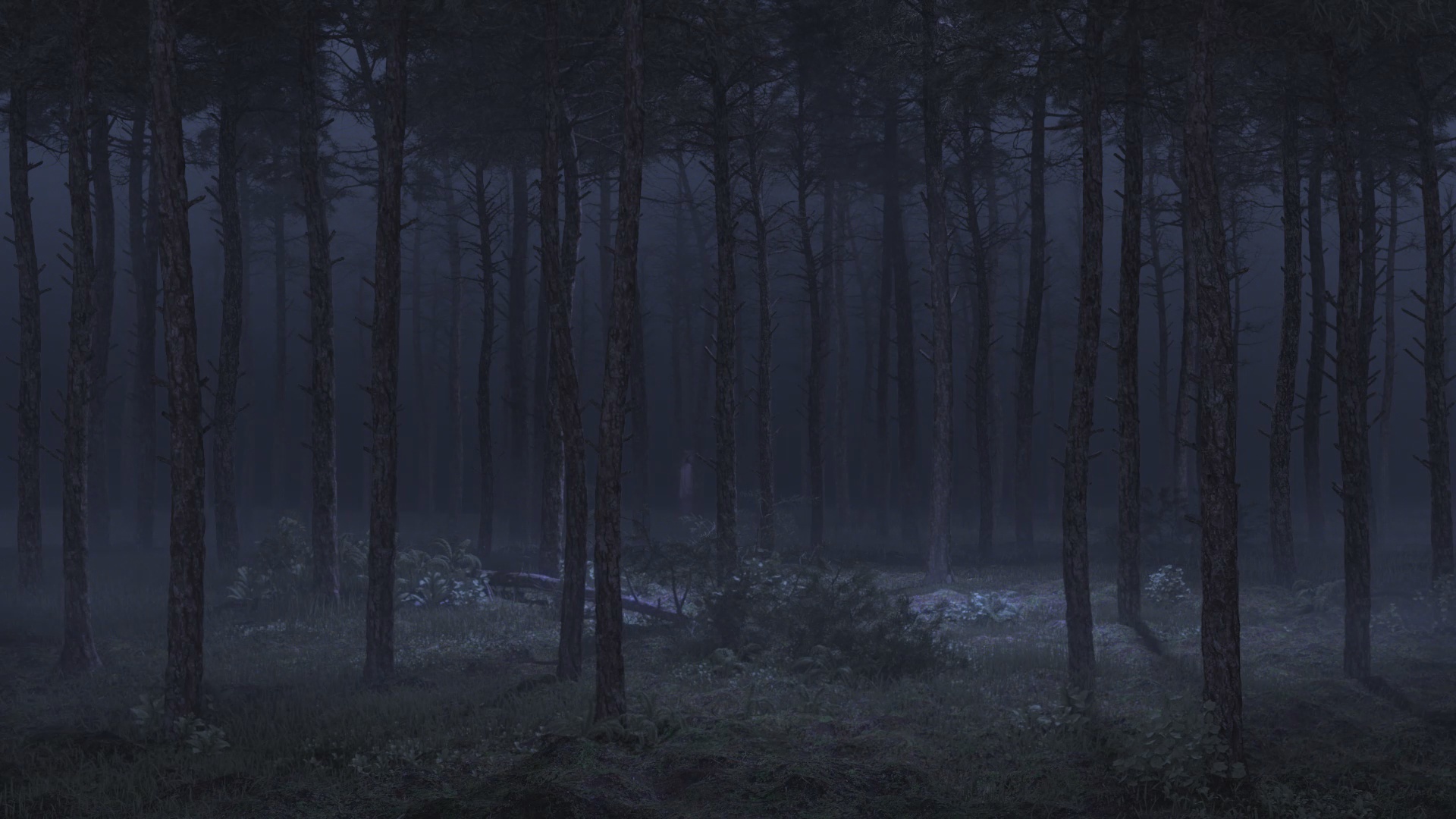 A sleeping girl, like a statue. She dreams or remembers the house of a potential life, alternately to a nomadic lifestile. The cold image of a sung dream is structured like a trip by standind still, as cinema is. A poem about desire and possibility to live other lives, re-thinking the shape of the film.

Una ragazza addormentata, come una scultura, sogna o ricorda la villetta di una qualche vita possibile, alternata a una vita nomadica di accampamenti nel bosco. L'immagine algida di un sogno cantato, strutturato come quel viaggio da fermi che è il cinema, un poemetto sul desiderio e la possibilità di abitare altre vite ripensando la struttura e la forma del film.
Glacies - 2017 - Pierre Villemin (France)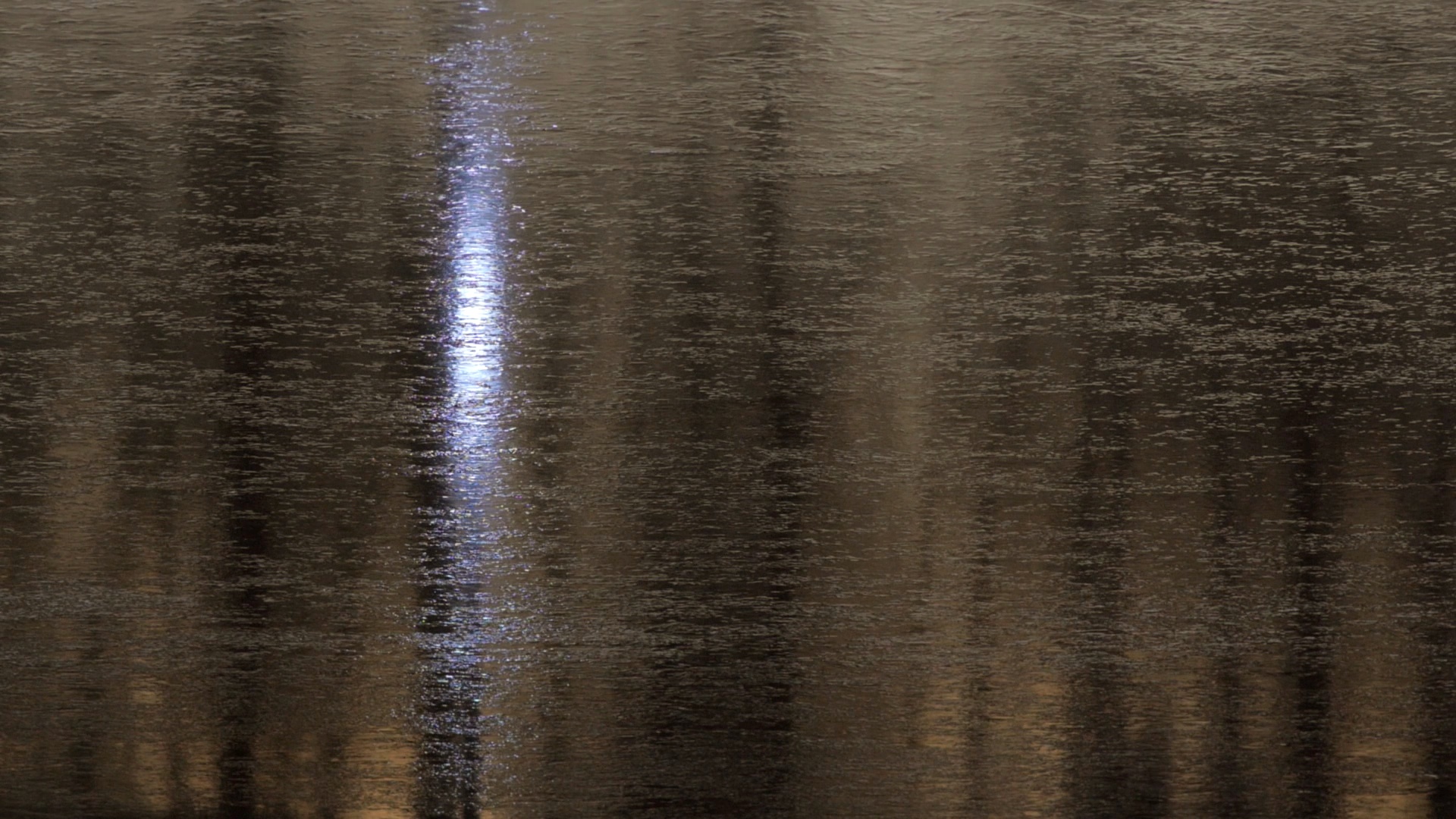 Glass eye of camera: lens over human eye. A cosmos can be reflected in the same way, and hidden under a ice surface over frozen ponds The tradition of landscape paintings translated in contemporary cinema age.

L'occhio vitreo della macchina è lente sull'occhio umano, come un cosmo può essere riflesso e nascosto da una superficie di ghiaccio su stagni congelati. La tradizione della pittura di paesaggio aggiornata al cinema contemporaneo.
Gold diggers - 2017 - Lucie Pagès (France)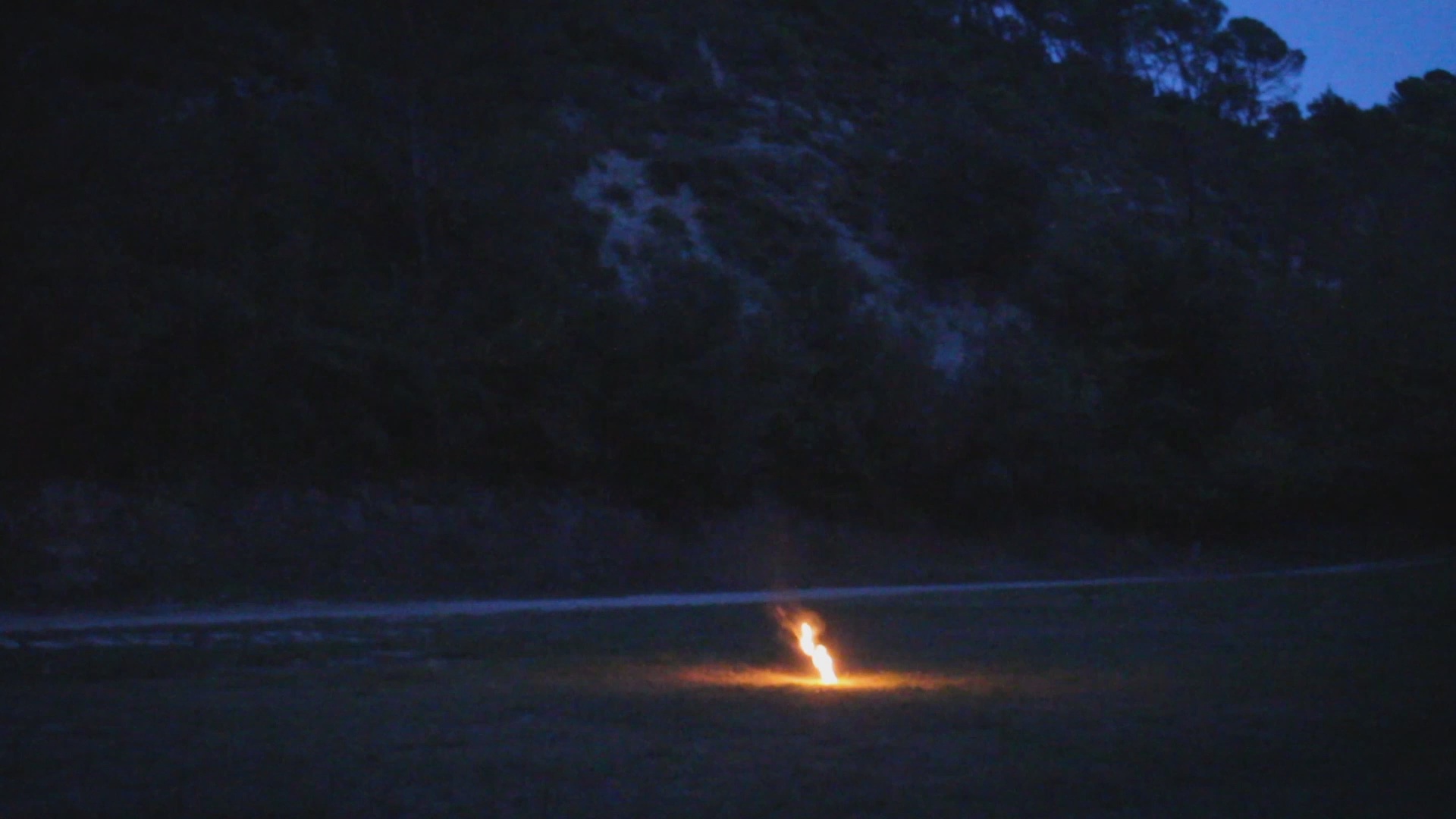 Every film is a transformations of matters, with their cycle of decomposition and rebirth. To appropriate of this Phoenix like characteristic of cinema, shooting everyday life elements, like fire transforming things. If cinema gives attention to those things, they are transformed to into something wonderful.

Ogni film è una trasformazione di materie che ne coglie corruzione e rinascita. Appropriarsi del carattere di Fenice del cinema e filmare un elemento quotidiano come il fuoco che trasforma le cose. L'attenzione rende meraviglioso il quotidiano, trasformandolo a propria volta.
Ho Visto Morandi - 2016 - Katia Viscogliosi & Francis Magnenot (Italy)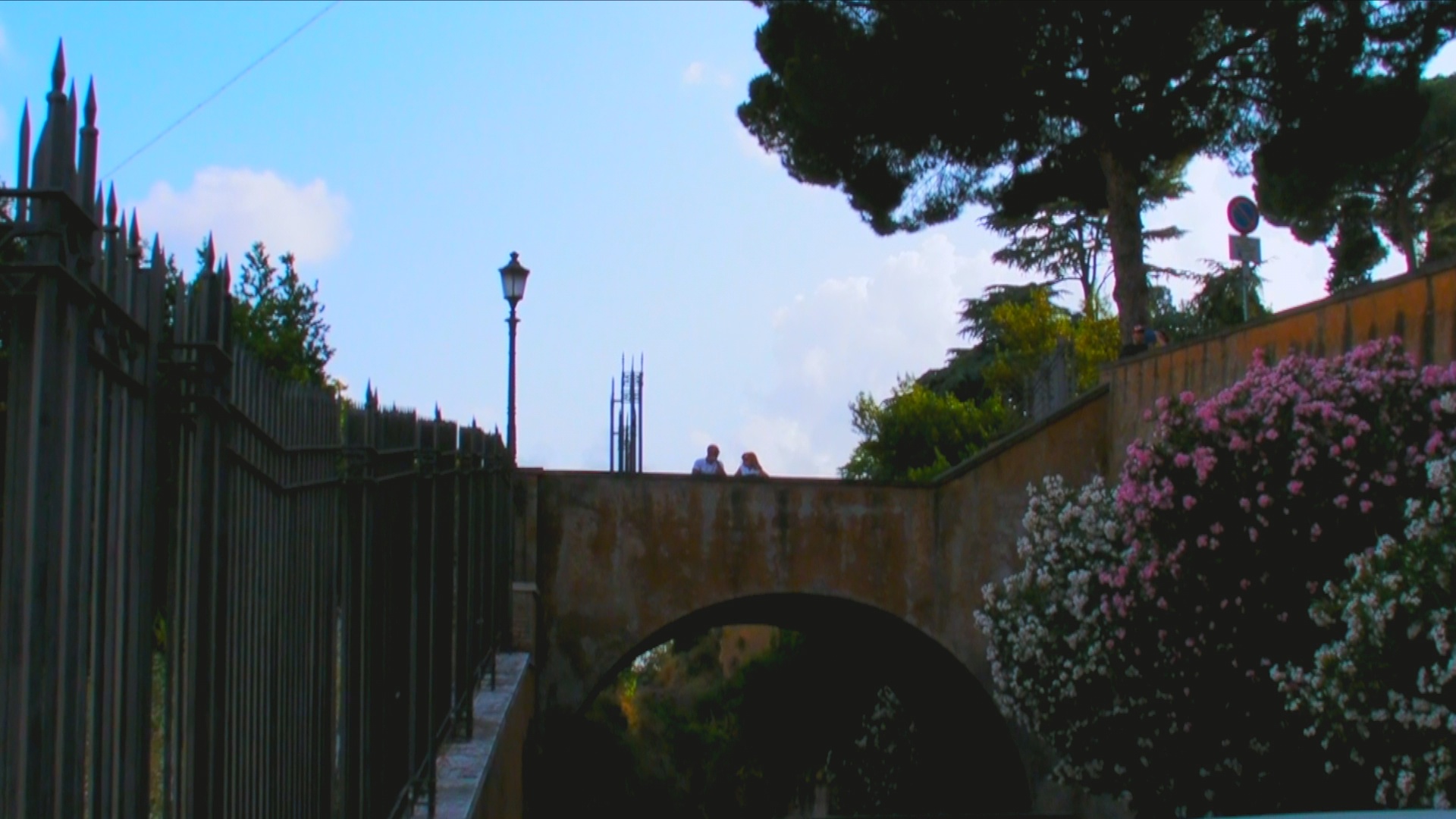 How does it happen to get meet things? With a delicate, unscheduled wondering, that has not been planned in advance. Going to a date with Morandi's painting, and found it in the epiphanies in the Wolrd outside the frame. With a foreign voice, with bird's eye perspective, a video-block-notes of a journey. Ensuring and wondering.

Come accade di incontrare le cose? Per un'erranza delicata, accidentale, imprevista, non prepensata, eppure desiderata come un appuntamento. Andare a un appuntamento con la pittura di Morandi e trovarla nelle epifanie del mondo fuori dalle cornici. A voce straniera, a volo d'uccello, un video-taccuino di viaggio. Vegliare e stupire.
Ida - 2017 - Giorgia Ruggiano (Italy)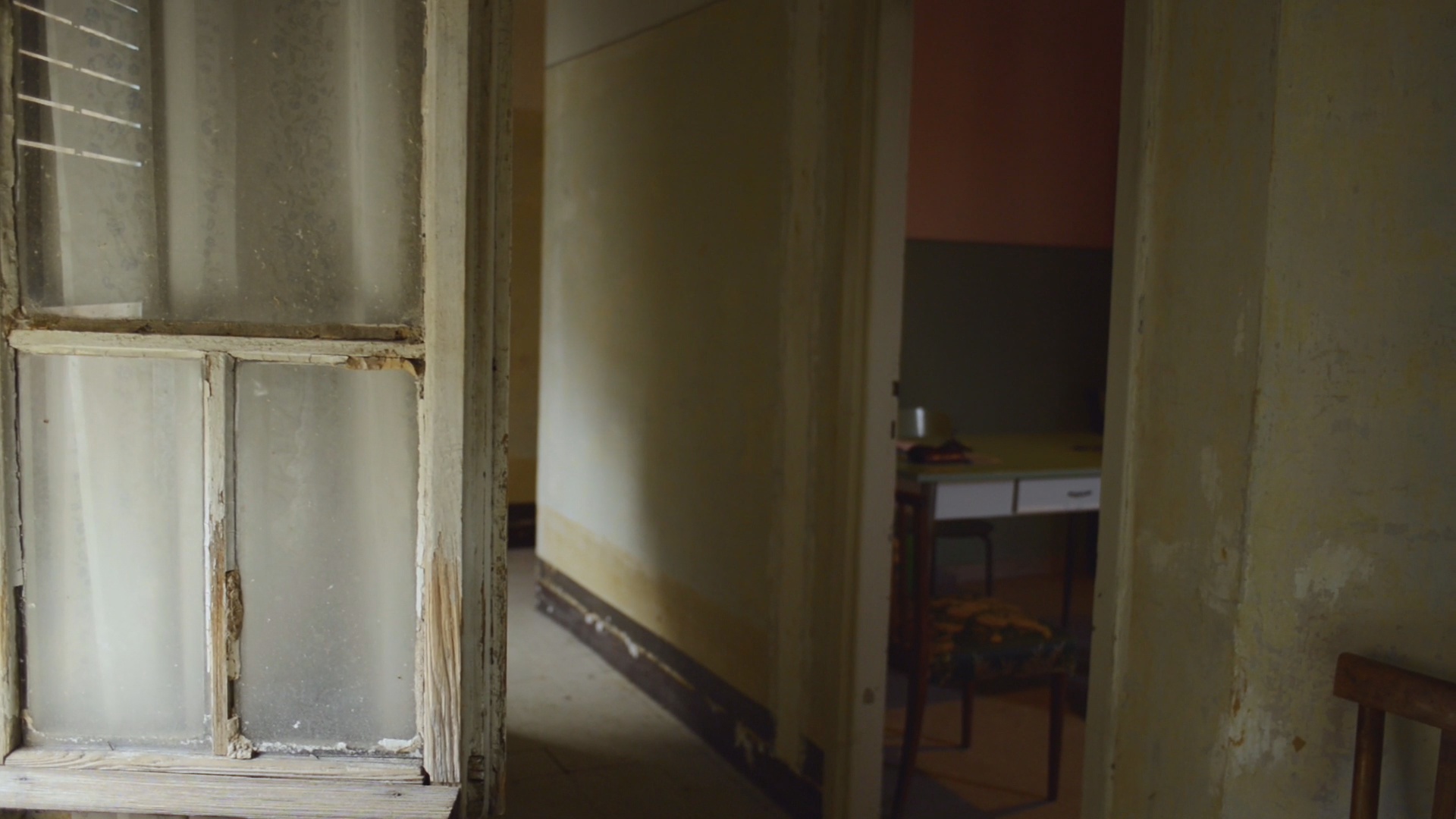 An old lady lives for the pidgeons flying around the courtyard of her apartment building. Other tenants complain about bad hygiene and health conditions of the building. Filming the sense of affection, care, absurd, in a reality overtaking imaginary, and both are human products. Gaze as an empathic relation, an observation on loneliness and filmmaker's role, and what keeps us alive.

Un'anziana vive praticamente per i piccioni che svolazzano nel cortile del suo condominio, mentre gli altri inquilini lamentano le cattive condizioni igienico-sanitarie dello stabile. Filmare l'amore e l'assurdo di un reale che supera l'immaginario, e l'uno e l'altro sono ugualmente umani. Un'interrogazione sullo sguardo come relazione empatica, sulla solitudine, sulla posizione del cineasta, su cosa tiene in vita.
Inês Marches - 2017 - Tiago Rosa Rosso (Portugal)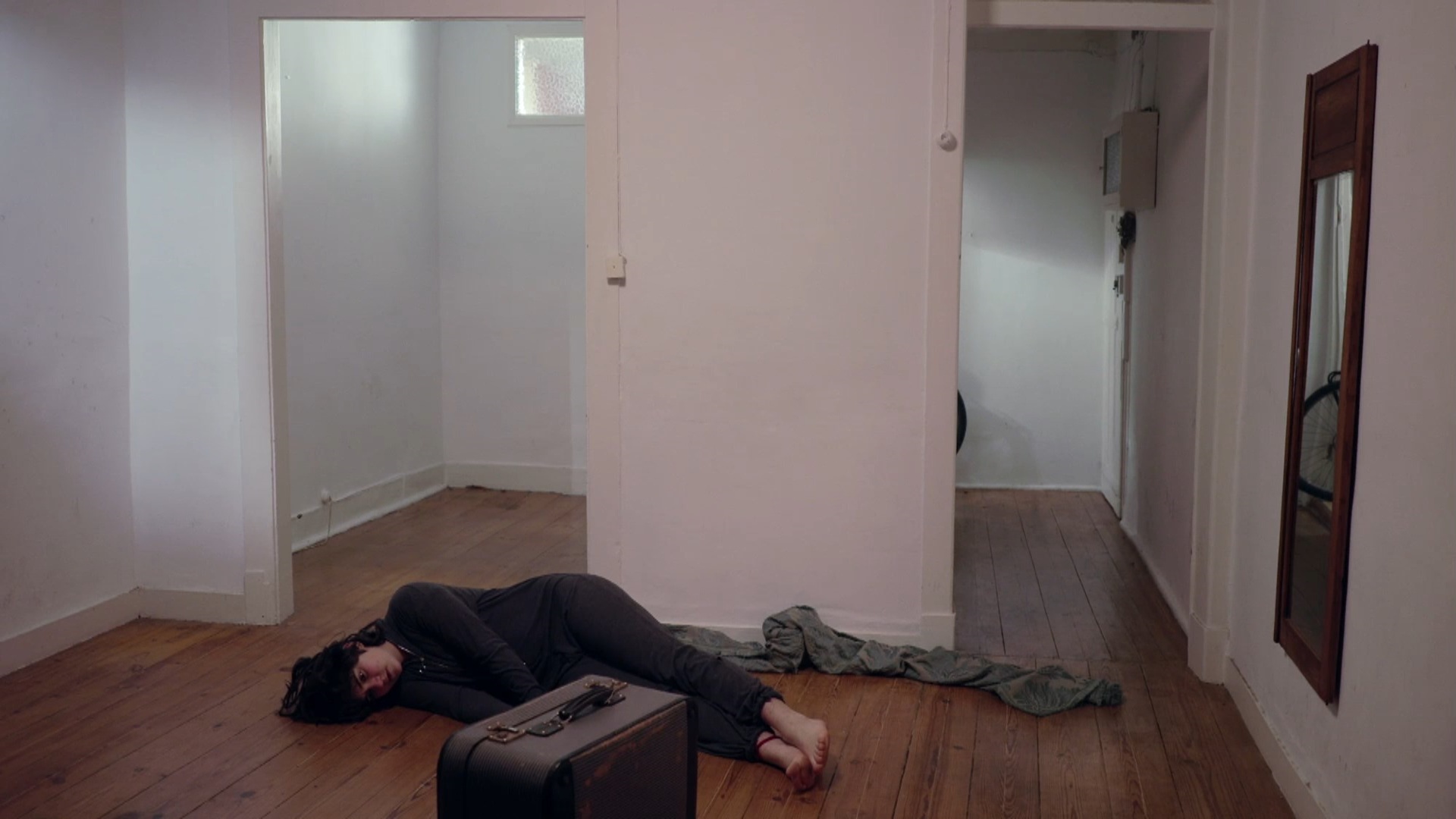 She comes to the apartment, she enters the room. Room is chatting, she moves inside out the frame and always in the same place, playing hide-and-seek with cinema. Free associations in a dynamic monologue, words running as bodies, where a single shoot is always at least double with its off-frame and its unsaid. Something is shown, something is not, slipping body and sliding voice.

Lei arriva nell'appartamento, lei entra nella stanza. La stanza chiacchiera, lei si muove dentro e fuori dall'inquadratura ma sempre nello spazio, gioca a nascondino col cinema. Libere associazioni in un monologo dinamico, parole che corrono come corpi, un'inquadratura che è sempre almeno doppia nei suoi fuori campo, nei suoi non detti, in quello che mostra e quello che esclude, se è corpo e voce che scivolano.
The invention of cinematography - 2017 - Stefano Virgilio Cipressi (Italy)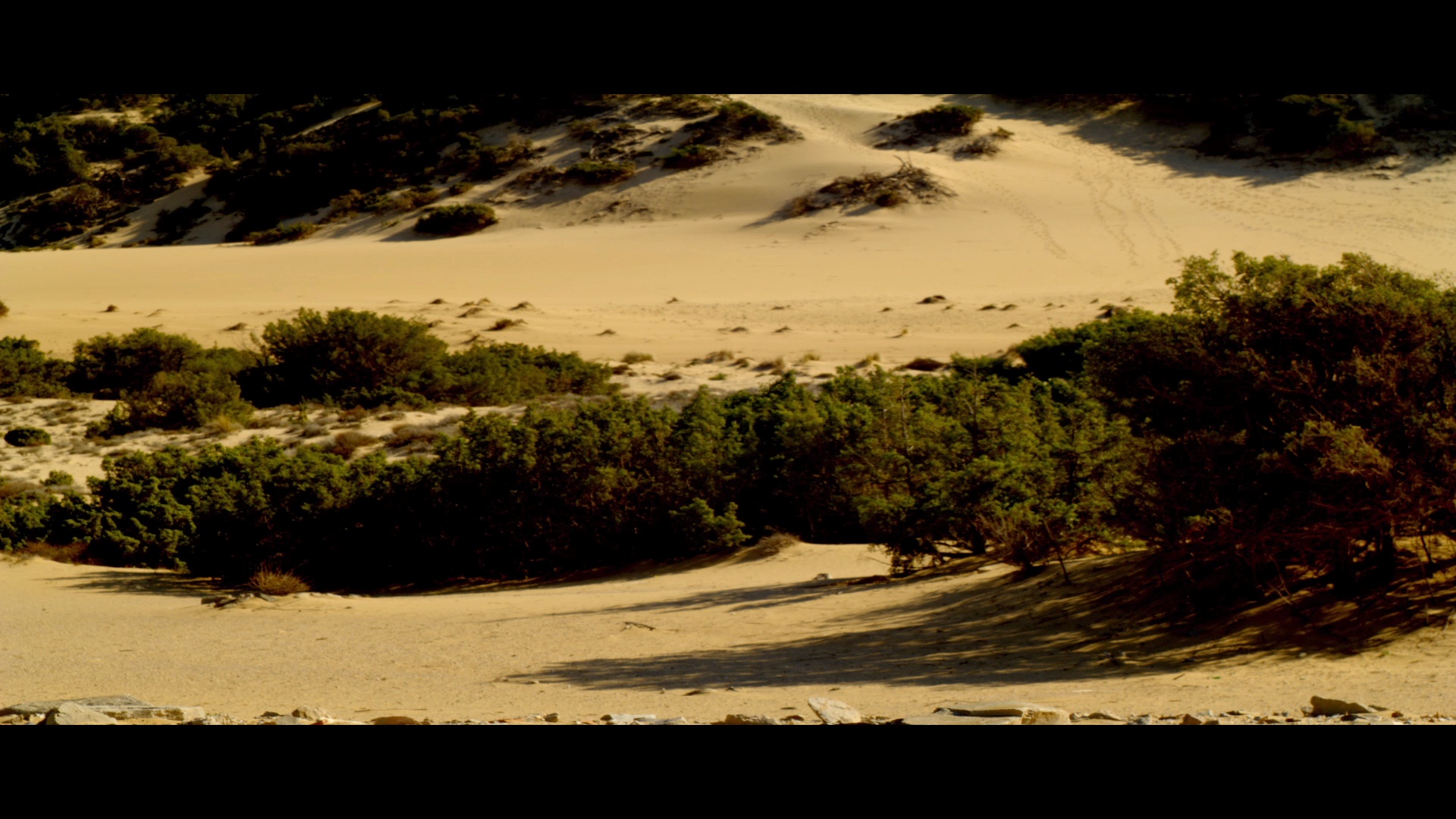 To face cinema as a device, means to come to terms with his faculty to define roles and identities, from images as instrument of power and creation, relation between someone who's looking as someone who's looked. In this case, the migrant and the stereoptypes in the representations. So if cinema is a language, it has to face what makes communication possible, what makes man politic, a medium capable to see man as a medium too since he's among others men who are in the world without acting, but contemplating.

Affrontare il cinema in quanto dispositivo significa fare i conti con la sua capacità di definire ruoli e identità, a partire dalla immagini come strumento di potere e invenzione, di relazione tra chi guarda e chi è guardato, in questo caso il migrante e gli stereotipi che ne rivestono le rappresentazioni. Se il cinema è linguaggio, si misura con ciò che rende possibile la comunicazione, ciò che rende l'uomo politico, un medium che vede l'essere medio dell'uomo tra altri uomini che stanno al mondo senza agirlo, ma contemplandolo.
Laura - 2017 - Tânia Dinis (Portugal)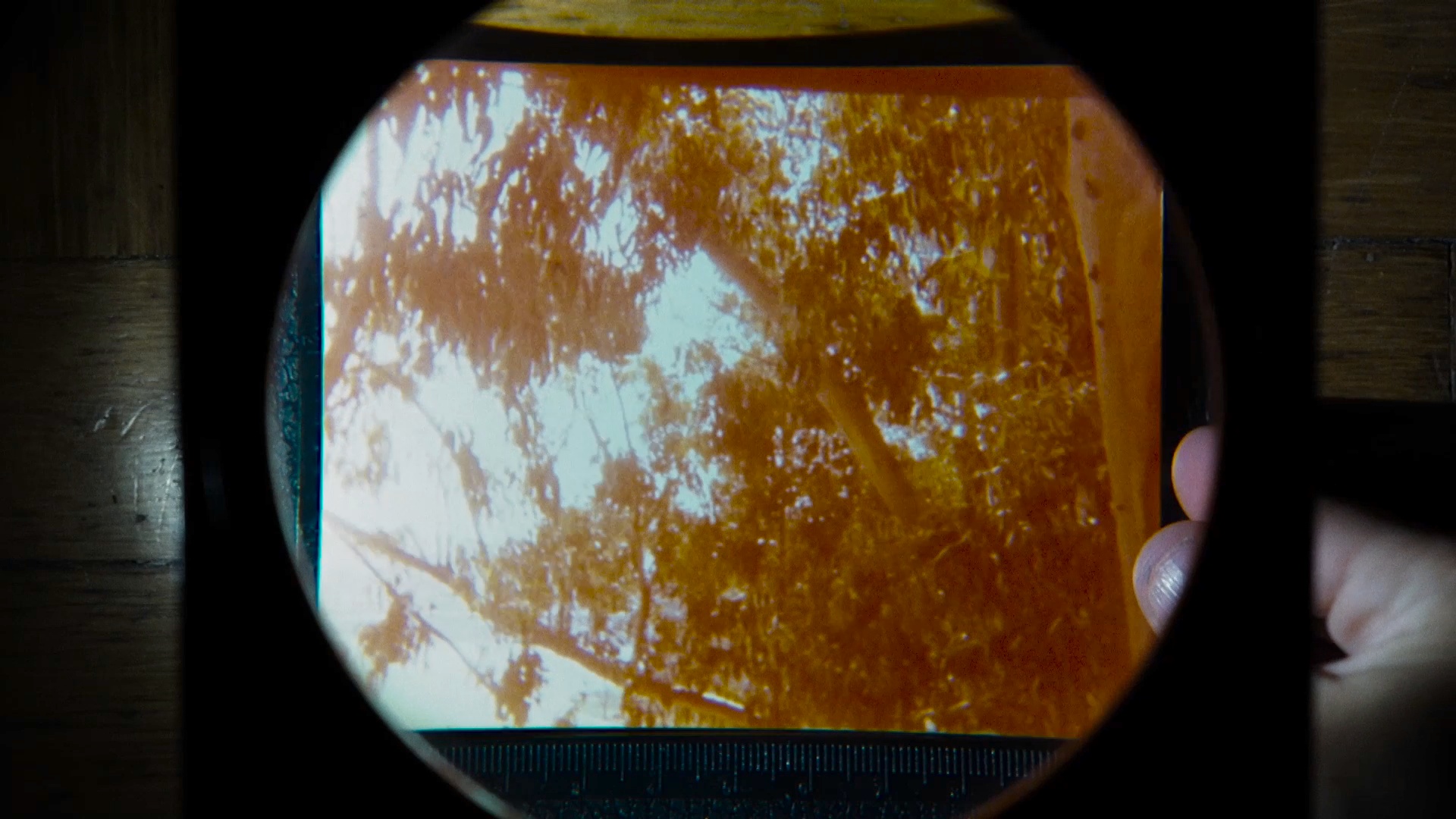 We live collecting images and sounds, making movies unconsciously. Every accumulated and remembered memory raises the possibility of an archive. The link between time, testimony, tale, grows towards images designed as cells of potential stories, flowing like frames. A short movie as an investigation over this possibility of the memory starting from a research project concerning private non-institutional family records. Emotional archaeology as inquiry about present.

Si vive collezionando immagini e suoni, facendo inconsapevolmente cinema. Ogni memoria accumulata e richiamata, pone la possibilità di fondare un archivio. Il nesso tra tempo, testimonianza e racconto si dispiega intorno a immagini concepite come cellule di storie potenziali che scorrono come fotogrammi. Un film che indaga questa possibilità a partire da un progetto di ricerca su immagini d'archivi non istituzionali, ma privati, familiari. Archeologia affettiva come indagine sul presente.
May devotions to the Blessed Virgin Mary - 2016 - Piotr Piasta (Poland)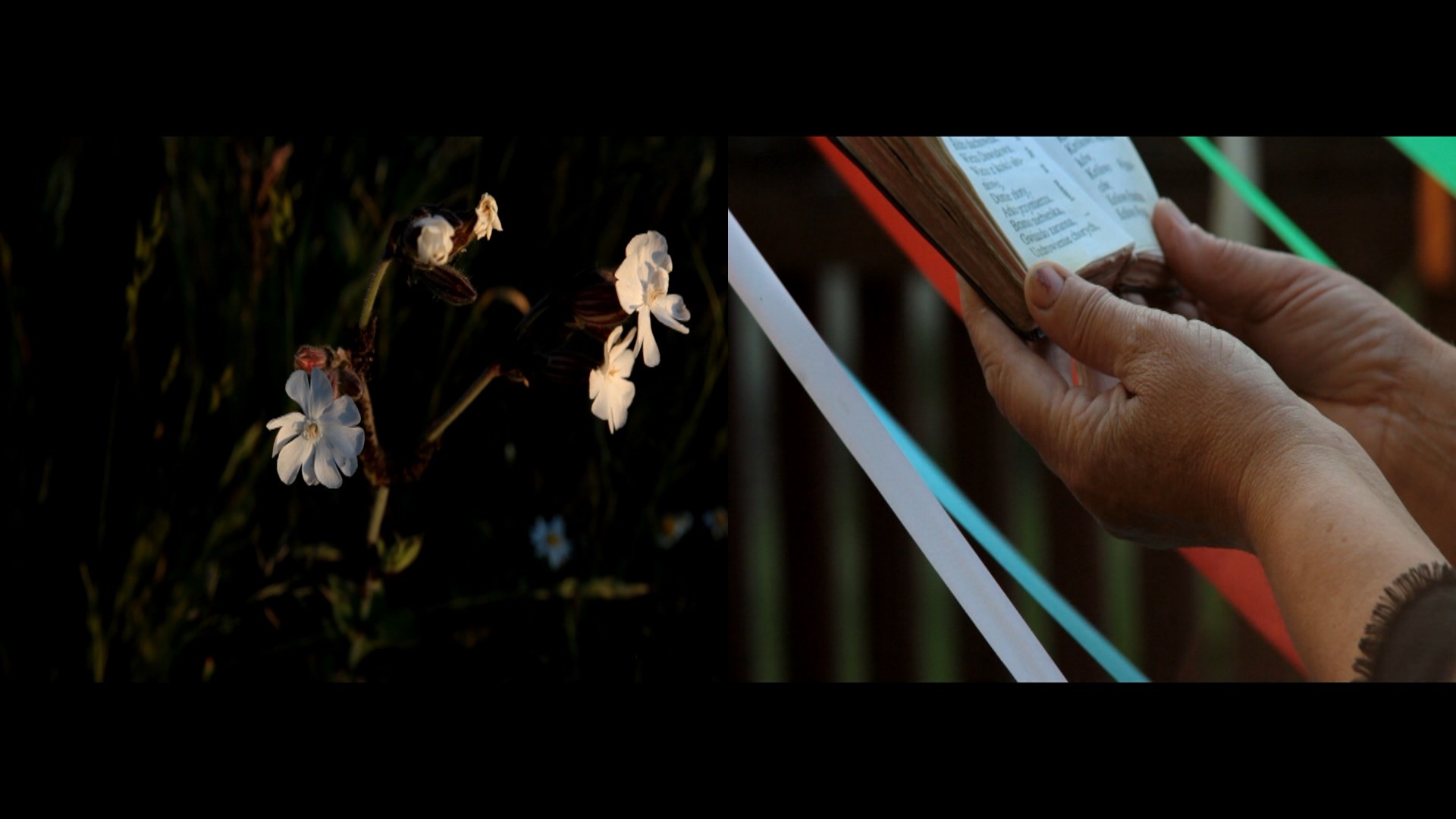 May, Poland, Wienawa: the celebrations for Virgin Mary. Women sing worshipping a statue fo the Virgin in the flowers. It's a personal time, following a hard work day, perhaps free from patriarchal hierarchy. Female-island where woman is priestess of a rite that raises the eyes at two images at the same times, instead of bowing the head. The sacred is returned to its intimacy, maybe as gentle request for freedom.

A Maggio, in Polonia, nella cittadina di Wieniawa, si celebra il culto Mariano. Le donne cantano a una statua della Madonna tra i fiori: è un tempo personale che segue a un duro giorno di lavoro, forse anche libero dalla gerarchia patriarcale. Isola al femminile dove la donna è sacerdotessa del culto che fa alzare lo sguardo a due immagini contemporaneamente, più che chinare il capo. L'esperienza del sacro è qui restituita alla sua intimità, è una domanda di libertà.
The night in all things - 2017 - Alexander Girav (USA)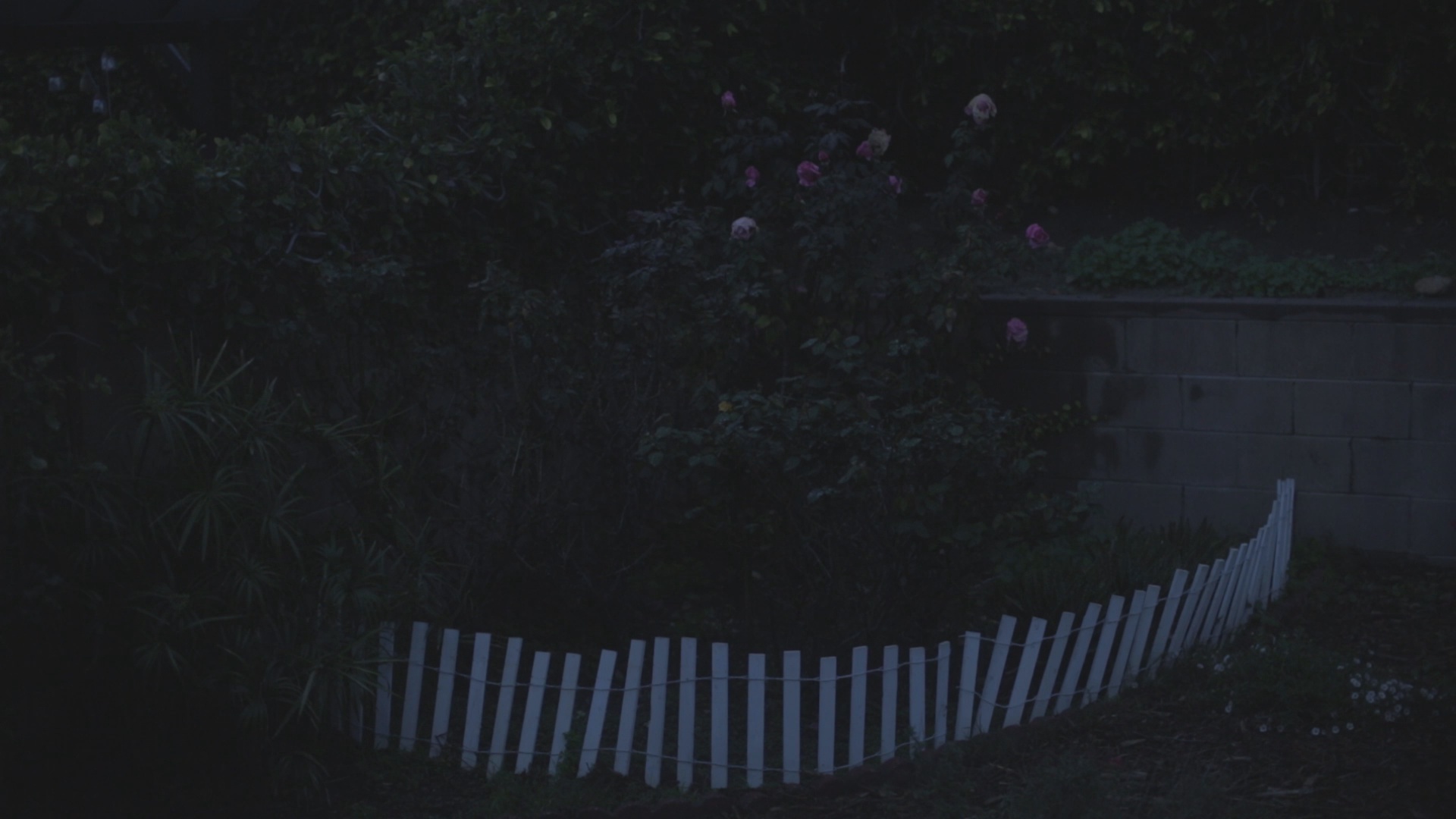 As long as technology acts on our behalf, we can sleep. A young man asleep, and the light from his computer testifies ceaseless activity of devices. The brightness of nocturnal sky is reproduced by digital machine, while the observation of the drowsy aspect of technologic automation dominates. The wake of Silicon's anthropology.

Fintanto che la tecnologia agisce in nostra vece, si può dormire. Un giovane addormentato e la luce dello schermo del suo computer che denuncia l'attività incessante dei dispositivi informatici. Il brillare del cielo notturno replicato dalla macchina digitale, domina l'osservazione dell'aspetto sonnolento dell'era dell'automatizzazione tecnologica. La veglia dell'antropologia al silicio.
O Meu Pijama - 2017 - Maria Inês Gonçalves (Portugal)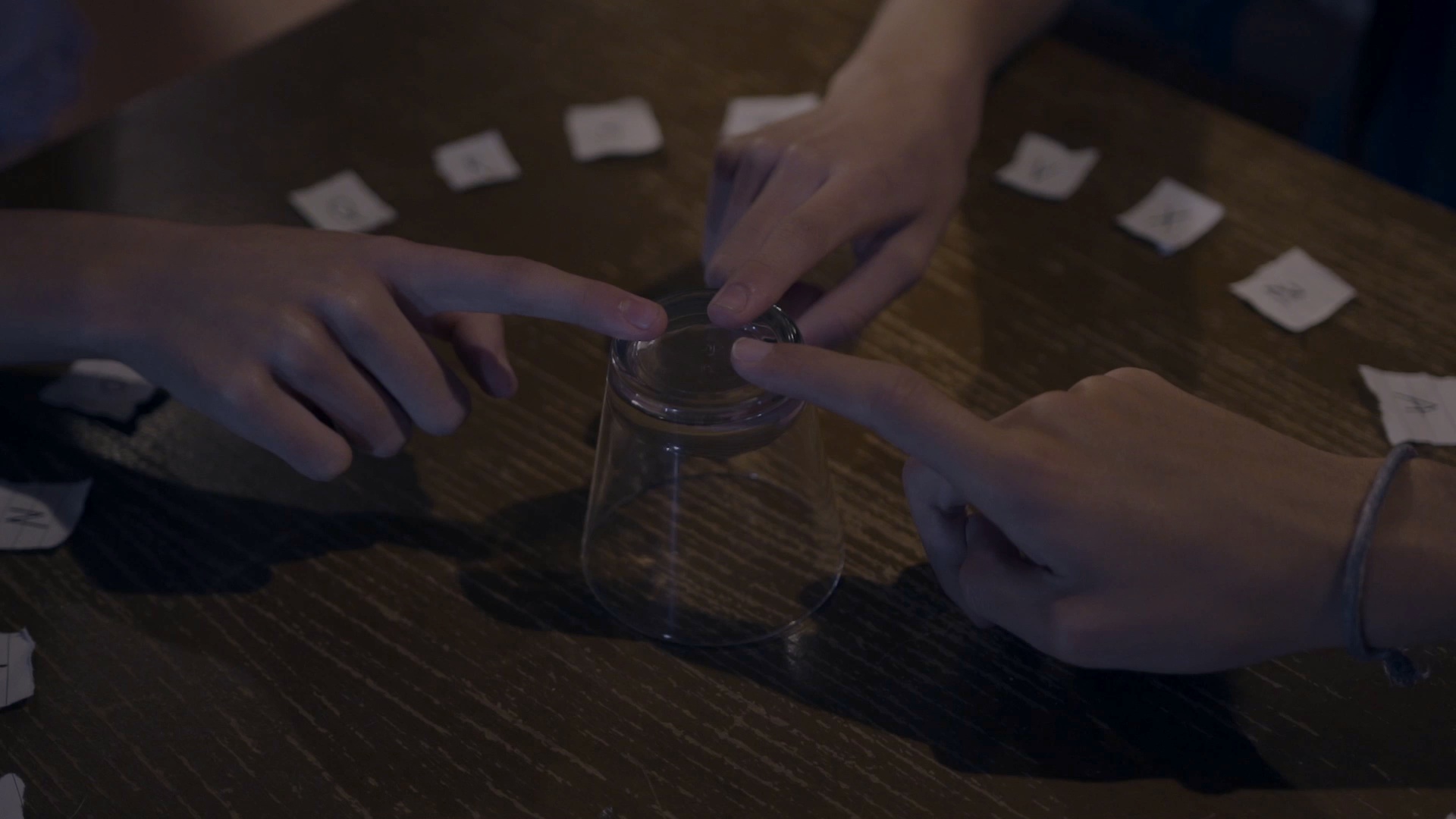 Twin sisters twelve years old, are under the cure of a neighbour, an elder boy who looks after them. Evening marks a moment of passage from childhood to adolescence, passing throu a crack in a relation, and the consitution of individual subject by means of an external element. From symbiosis to exclusion, the access to story with the discovery of otherness, the childhood of cinema encountering the awareness of its singularity. A calm and stranged narrative flow.

Due gemelle dodicenni vengono affidate all'attenzione di un vicino, un ragazzo più grande. La sera segna un momento di passaggio dall'infanzia all'adolescenza, che passa per l'incrinatura di un legame, e la costituzione del soggetto individuale per mezzo di un esterno. Dalla simbiosi all'esclusione. L'ingresso nella storia attraverso la scoperta dell'alterità, l'infanzia del cinema che incontra la percezione della propria singolarità in un flusso narrativo mite, una drammaturgia stralunata.
Ogni roveto un dio che arde - 2016 - Giorgiomaria Cornelio & Lucamatteo Rossi (Italy)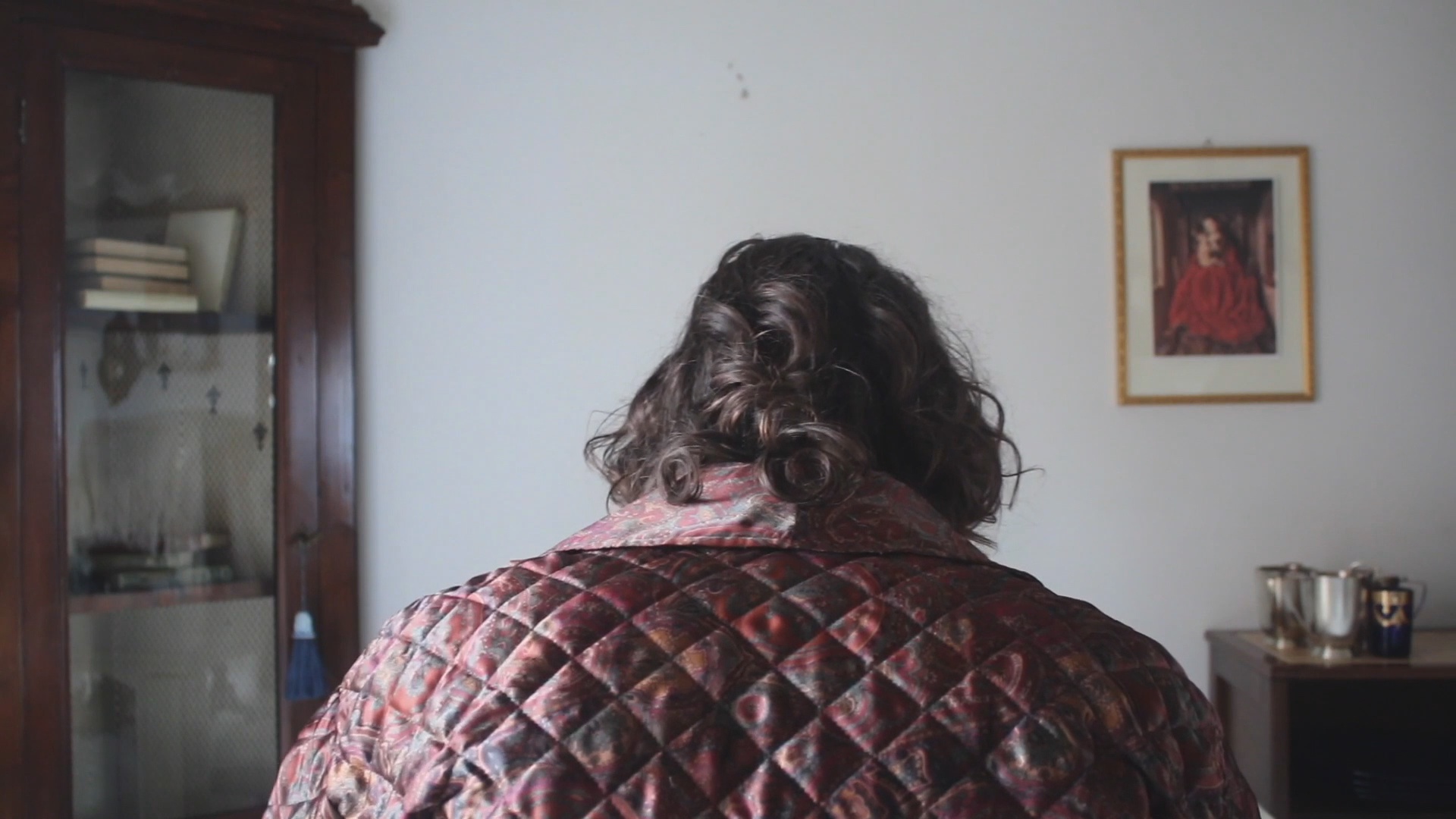 Cinema as art of continuous encounter, cinema like a pilgrim searching the construction of a universe. As in a Borges' short story, perhaps he arrives to map his own face. Catching again the word after the silence of deconstruction, after ruins and desolations. The invention of a Hidden God. Orphans recovering the role that has not been played by fathers.

Cinema come arte dell'incontro continuo, simile a un pellegrino che cerchi di esperienza in esperienza la costruzione di un universo. Come in un racconto di Borges, forse arriva a mappare il proprio volto. La presa di parola dopo il silenzio della decostruzione, dopo macerie e desolazione, l'invenzione di un dio nascosto. Orfani che recuperano il ruolo che i padri non hanno assunto.
Pareti Bianche - 2017 - Alessandro Sedda & Annalisa Ciacco (Italy)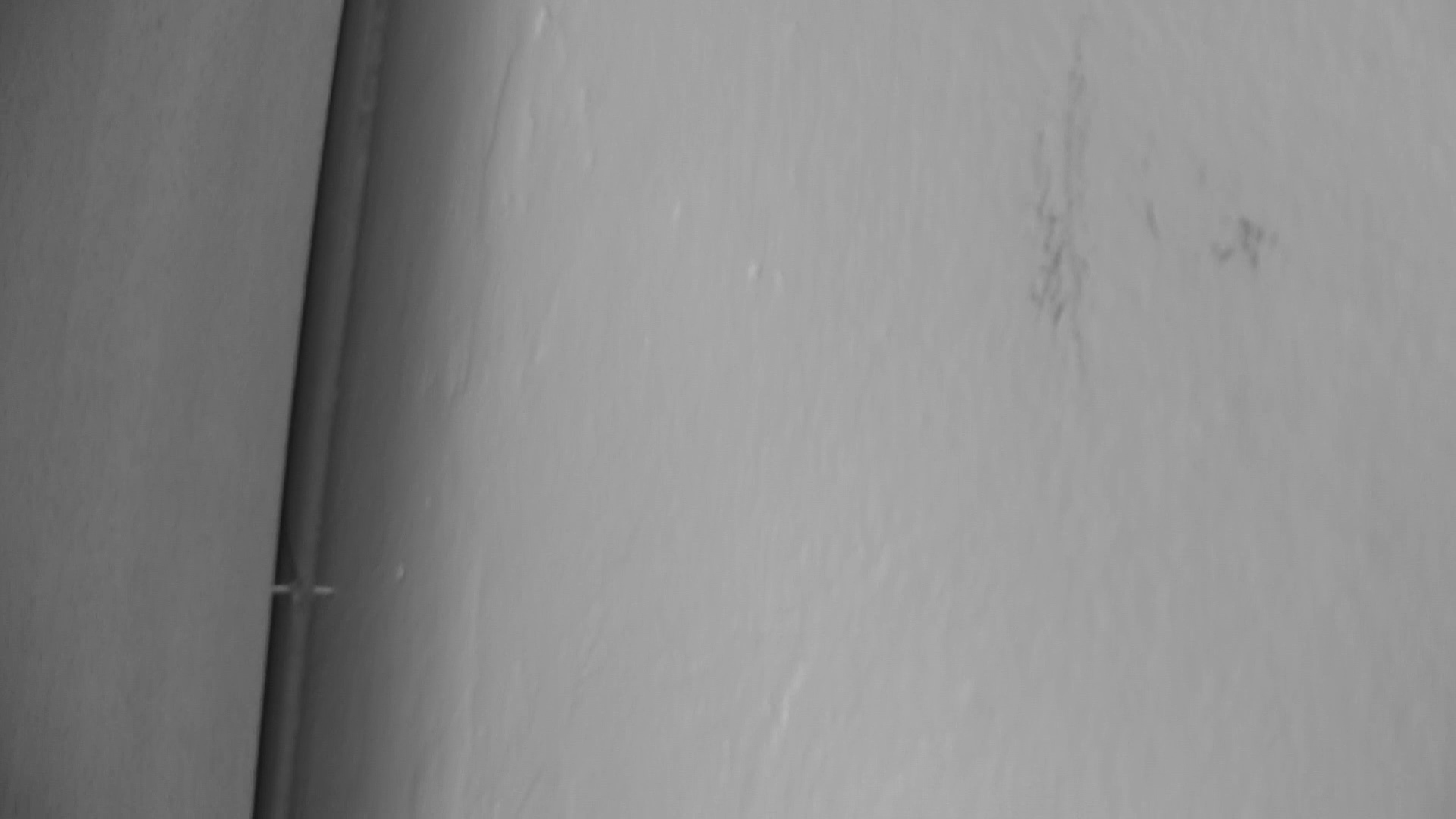 There is nothing like silence to amplify words. Gloomy or hilarious paranoia makes ring its own grandiose echo. To parody it, ding the voices, means take it seriously before, and tame it after with a creative grin, out of the self. To be called by name, to play, even inside four walls: it's a therapy.

Non c'è niente che sia efficace come il silenzio per amplificare le parole. La paranoia, lugubre o ilare che sia, fa risuonare la propria eco altisonante. Parodiarla, farle il verso facendo le voci, è averla presa sul serio dapprima e poi padroneggiarla con un ghigno creativo, uscendo da sé. Essere chiamati per nome, giocare, pur tra quattro mura, sono terapia.
The secret sharer - 2017 - Filippo Ticozzi (Italy)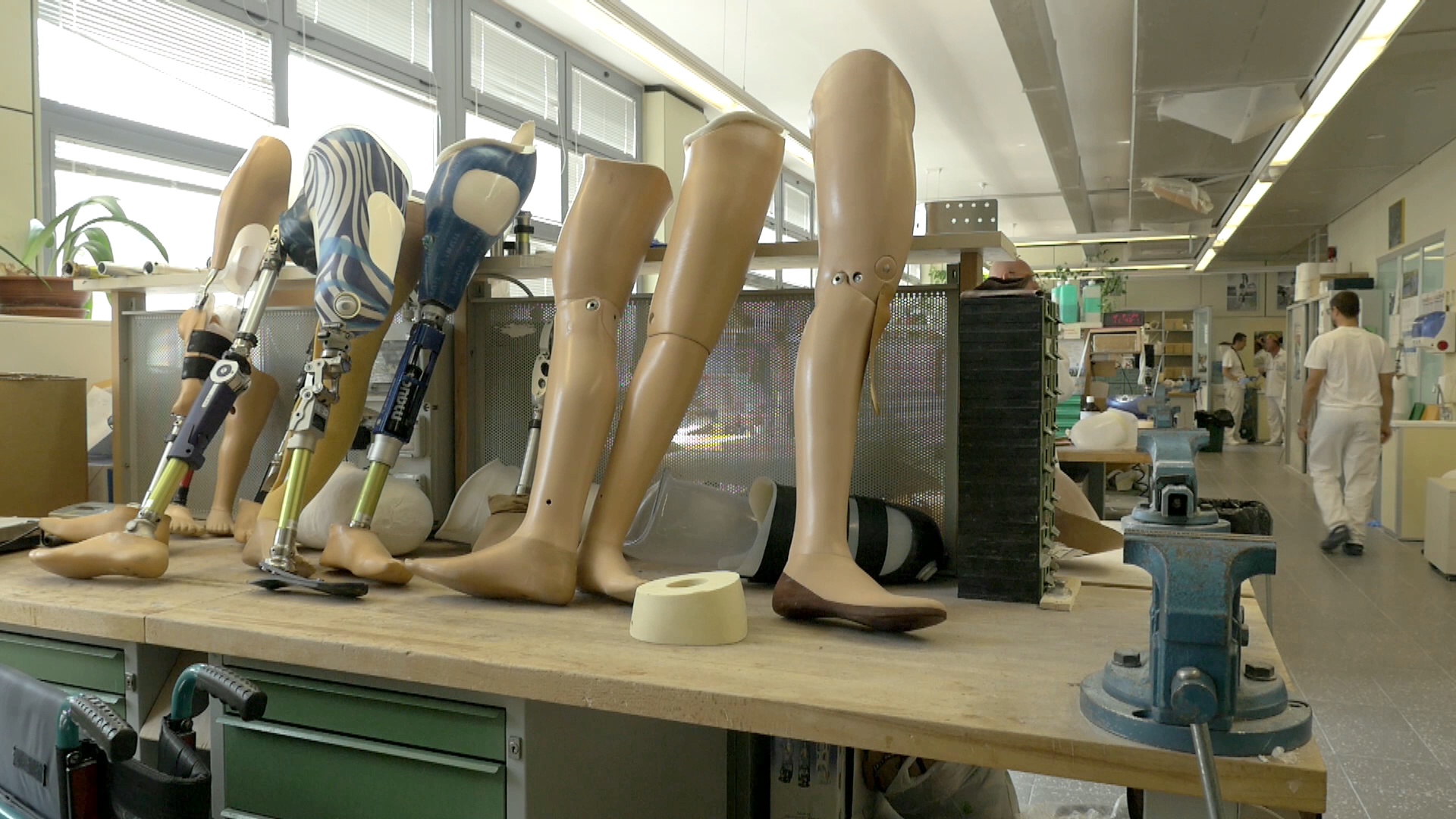 A limb is recognisable as human when its hability to create artifacts and prosthesis is shown. The most human hability lies in the less human device, like cinema. The construction of an artificial leg: should the leg adapt to flesh, or should the flesh adapt to the leg?

Classificare con la testa, raccogliere e cartografare con le mani. Un mare di sabbia, i campioni di un mondo sommerso, il paesaggio come architettura che parla. Il tentativo di dominare col lavoro delle mani il mondo che cambia, battuto dal vento, misurarlo o crearlo. Inquadratura come perlustrare, scoperta e ridefinizione del campo, spostare più in là il confine.
Stella 50.4N1.5E - 2016 - Elsa Brès (France)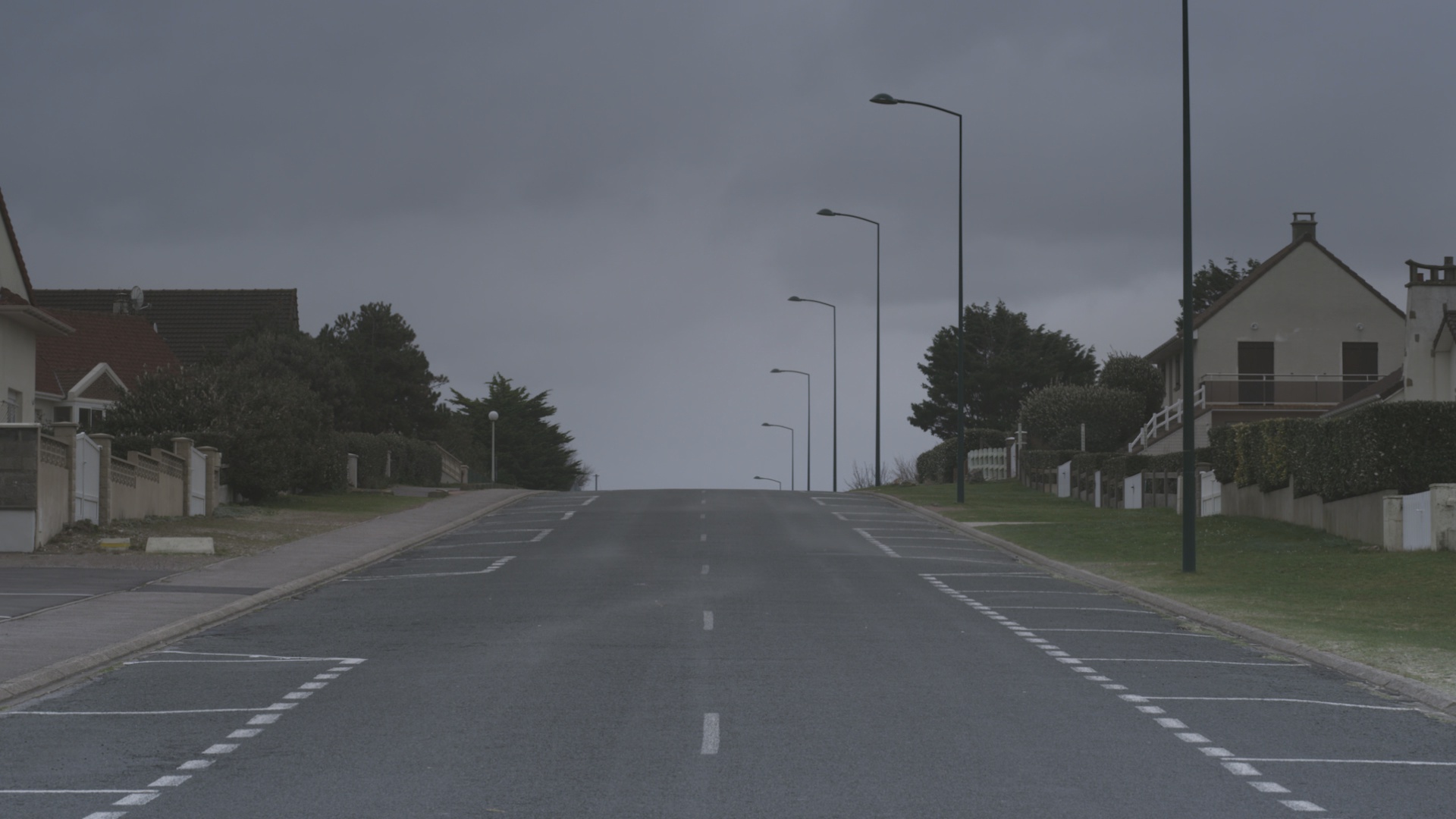 Classification by means of mind, collection and mapping by the hands. A sea of sand, the samples of a flooded world, the landscape as a talking architecture. The attempt to dominate with the work of the hands a changing world, overturned by the wind. Measuring and creating a universe, frames are like investigation and quest, discovery and redefinition of their borders, displaced away.

Classificare con la testa, raccogliere e cartografare con le mani. Un mare di sabbia, i campioni di un mondo sommerso, il paesaggio come architettura che parla. Il tentativo di dominare col lavoro delle mani il mondo che cambia, battuto dal vento, misurarlo o crearlo. Inquadratura come perlustrare, scoperta e ridefinizione del campo, spostare più in là il confine.
Terrain Vague - 2017 - Latifa Said (France)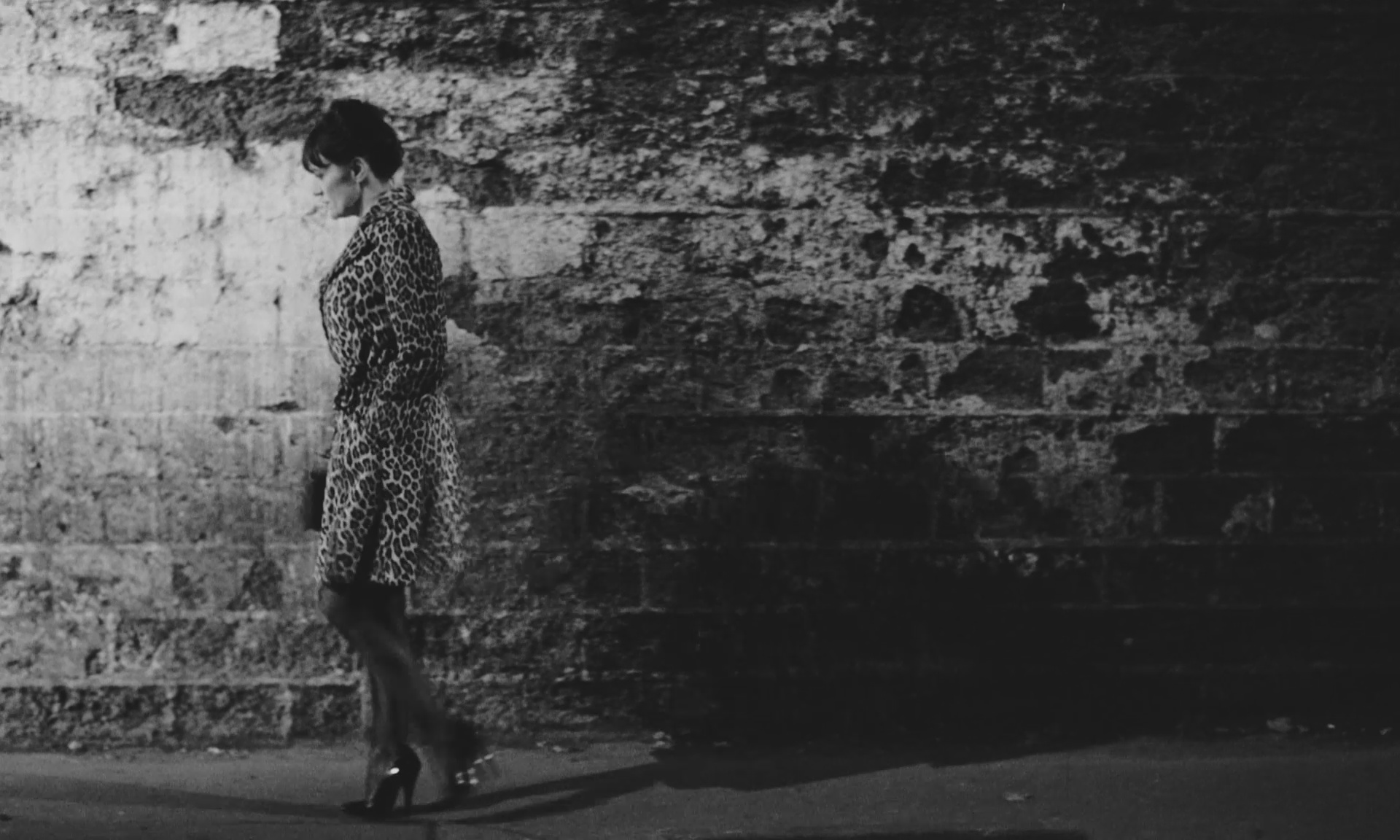 In the suburbs of a metropolis. Omar is from Maghreb. He seems to be fascinated and afraid of women. His encounter with Rita, a hooker, is perhaps the opportunity, lived with prudence and fear, to overcome his resistances. Loneliness, repression, deep awareness of gender roles are faced in the shoots, creating spaces that divide, spaces that unite, generating constant tension and desire.

Alla periferia di una metropoli. Omar è originario del Maghreb, è affascinato e al contempo spaventato dalle donne. Il suo incontro con Rita, una prostituta, è forse l'occasione, vissuta con prudenza e timore, per superare le proprie resistenze. Solitudine, repressione e profonda consapevolezza dei ruoli sessuali sono qui presi di petto dalle inquadrature, spazi che uniscono, spazi che separano, generando la tensione costante e il desiderio.
Turtles Are Always Home - 2016 - Rawane Nassif (Lebanon)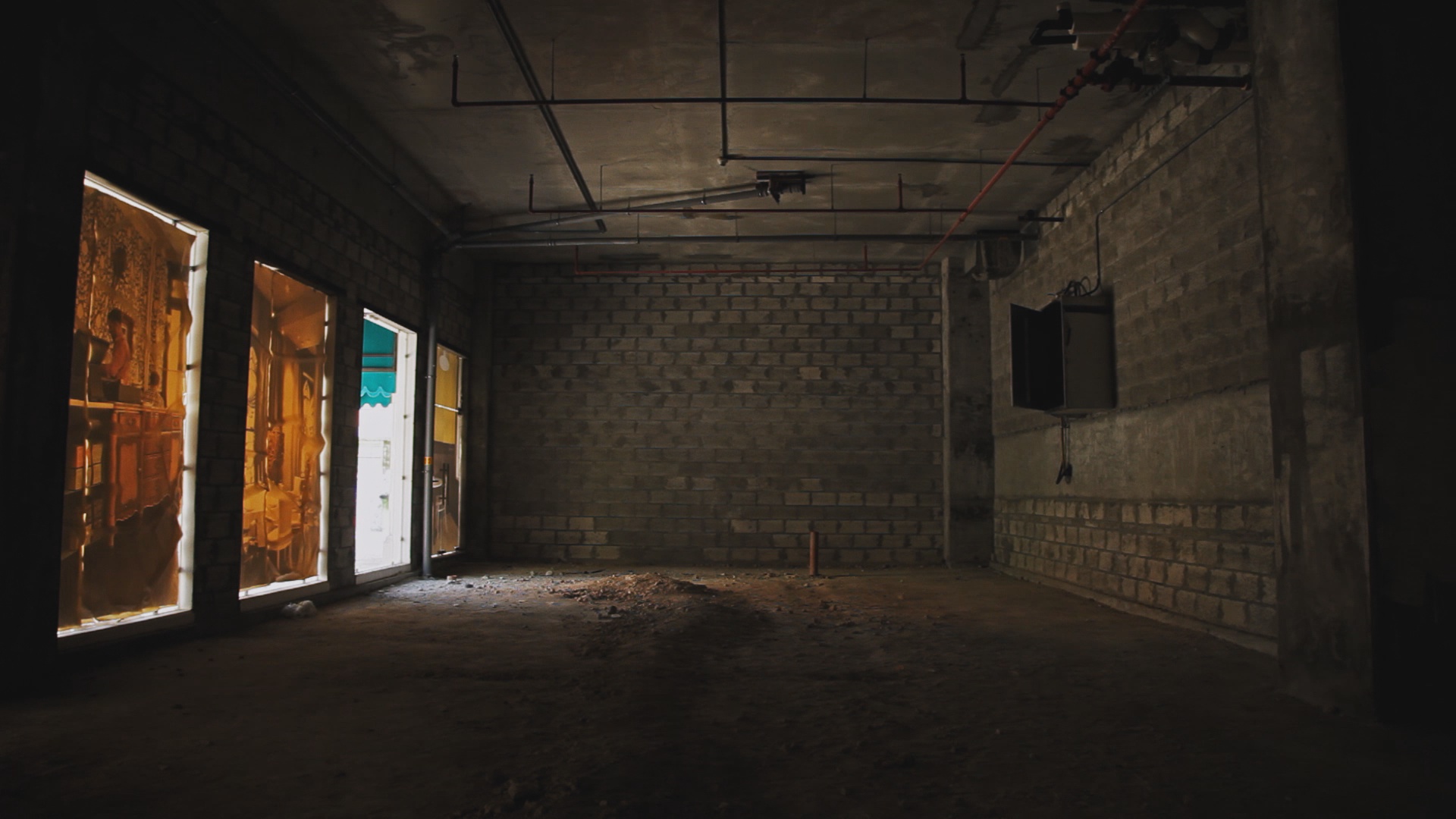 The wish for nomadic lifestile and free circulation of people is the other side of eradication, exile from identity, the feeling of being unstable. What is a home? Which lifes a home can remember? What's the image of an home like? Story of someone leaving Lebanon, living 10 years in 10 cities and 21 houses, packing up existence and time in suitcas, searching for roots with cinema, taking time to settle in and to leave a trace.

Il gusto per l'erranza e la libera circolazione degli individui è spesso l'altra faccia dello sradicamento, dell'esilio dalla propria identità, sempre instabile. Cosa sia una casa e di quali vite si ricorda, cosa la sua immagine. Storia di chi lascia il Libano e vive per 10 anni in dieci città e 21 case, impacchettando l'esistenza e il tempo in valigia e col cinema cerca radici e si prende il tempo necessario ad ambientarsi e lasciare traccia.
Vigils - 2017 - Peter Treherne (United Kingdom)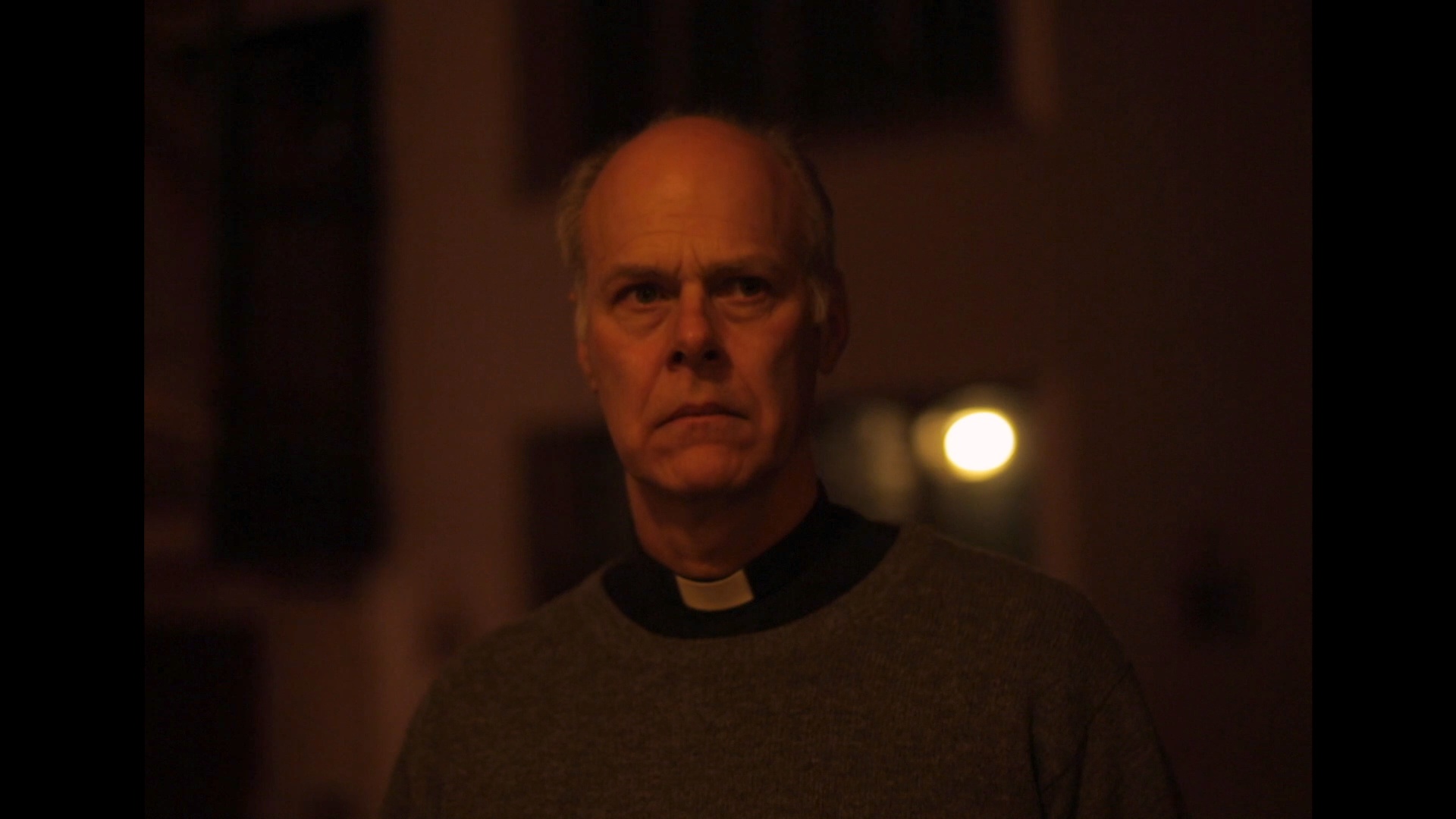 The one who spreads God among men is alone, in his own monad. A priest at evening celebration. But history and violent unexpected try to occur, revealing a more problematic and intense experience of the reality, requiring to keep vigil.

Chi amministra Dio presso gli uomini è invece solo, nella sua monade. Un prete al suo ufficio serale. Eppure, la storia, l'accidentale anche violentemente premono per fare il loro ingresso, rivelando una più profonda e problematica esperienza del mondo. Che impone d'essere vegliato.
Visit - 2017 - Yannis Zafiris (Greece)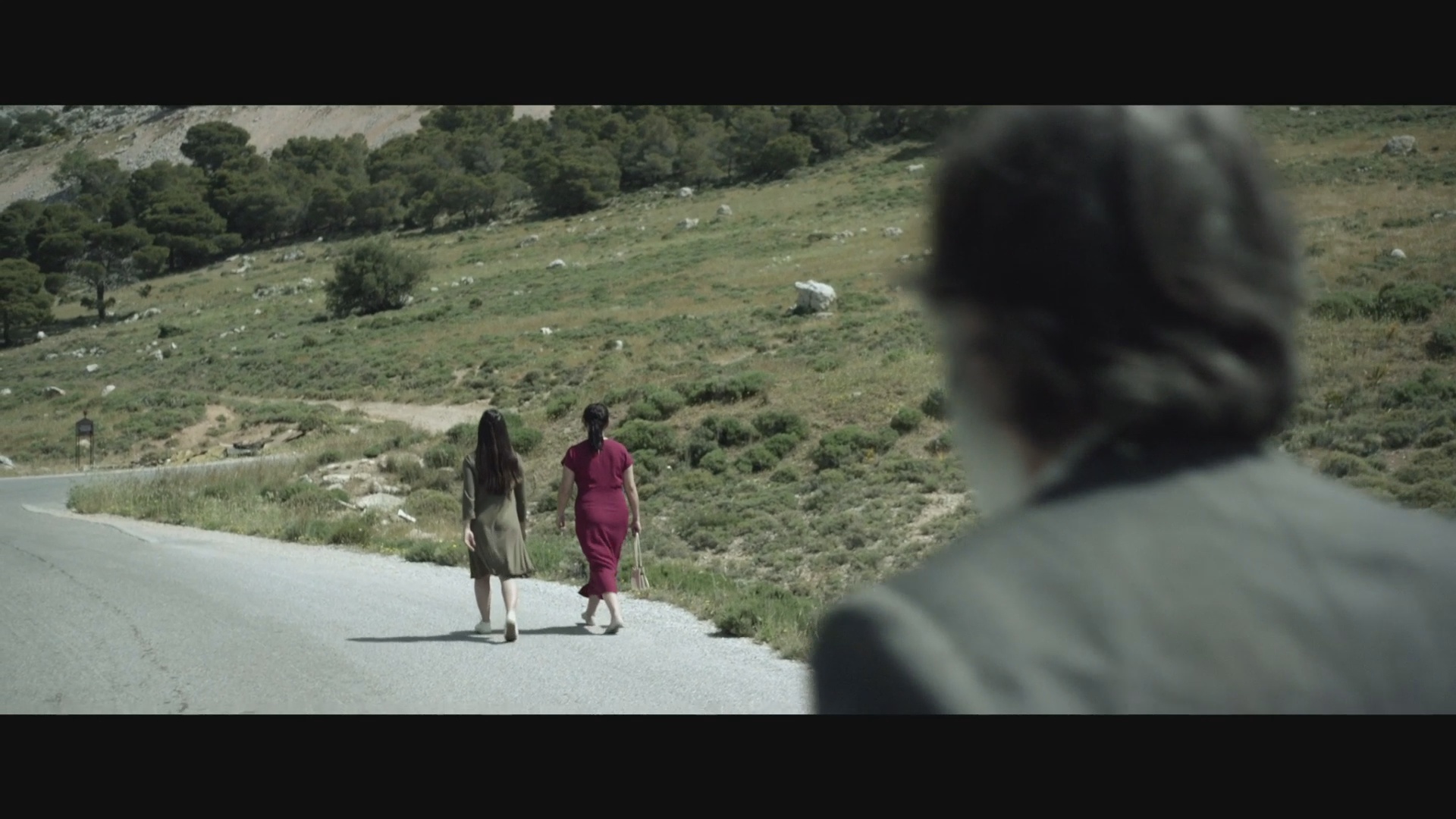 We make some strenuous gestures to combat our oblivion and decline. A street, the heat, a visit that has to be done, and the feeling of being late. Facing existence and its end, both evident in the face to face with cinema and what cinema hide.

Si fanno cose per strapparsi all'oblio e alla caducità, e faticose. Una strada e la calura, una visita da fare e arrivare tardi comunque. Fronteggiare l'esistenza e la sua fine, evidenti nel faccia a faccia col cinema e quello che cela.