Le Case che Eravamo - 2018 - Arianna Lodeserto (Italy) - 18'

Abbiamo una memoria in comune e proprietà invece private. Dalla riconfigurazione del senso di immagini d'archivio emerge un pensiero laterale dell'abitare, una lettura critica dello spazio e della sua rappresentazione. La storia della modernità italiana mostra qui il proprio rovescio, tra speculazione edilizia, diritto e necessità umani di una casa. Filmica anarchitettura.

We have a common memory and private properties. The reconfiguration of archive material leads us to a lateral thinking of inhabiting, a critical way of representing space. The history of Italian modernity shows its reverse side, among property speculation, need and right to have a home. Filmic anarchitecture.
Clearing - 2018 - Eric Ko (USA) - 3'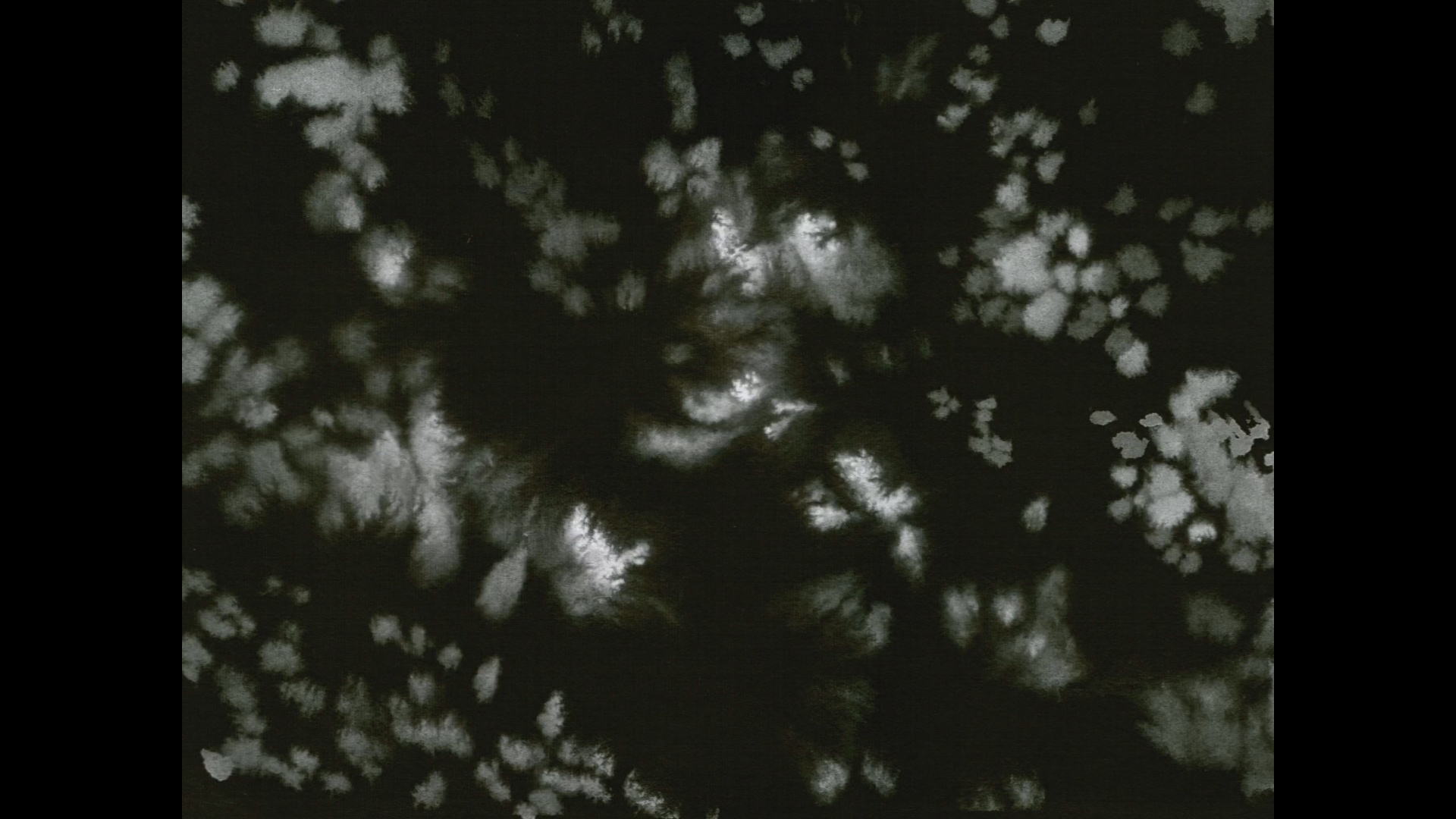 Quello del cineasta somiglia al gesto dello sciamano e dell'artigiano. Si tratta sempre di animare o rianimare materie, e qui di produrre animazione dalla polvere e dall'acqua, da limatura di ferro e carta. L'inquadratura è un campo di forze in cui si aprono baratri sonori, nel cui vuoto si inscrive la possibilità di proiettare altre forme. Quindi rianimando, ancora, col proprio sguardo se laterale.

Film-making looks like the gesture of a shaman, of a craftsman. It is always about animating or reanimating matter, from dust and water, from iron powder and paper. The frame is a force field where sound abysses are opened: in their void other shapes can be cast. It is about reanimating with a lateral gaze.
The Day Before Tomorrow - 2018 - Andreas Petrakis (Greece, France) - 19'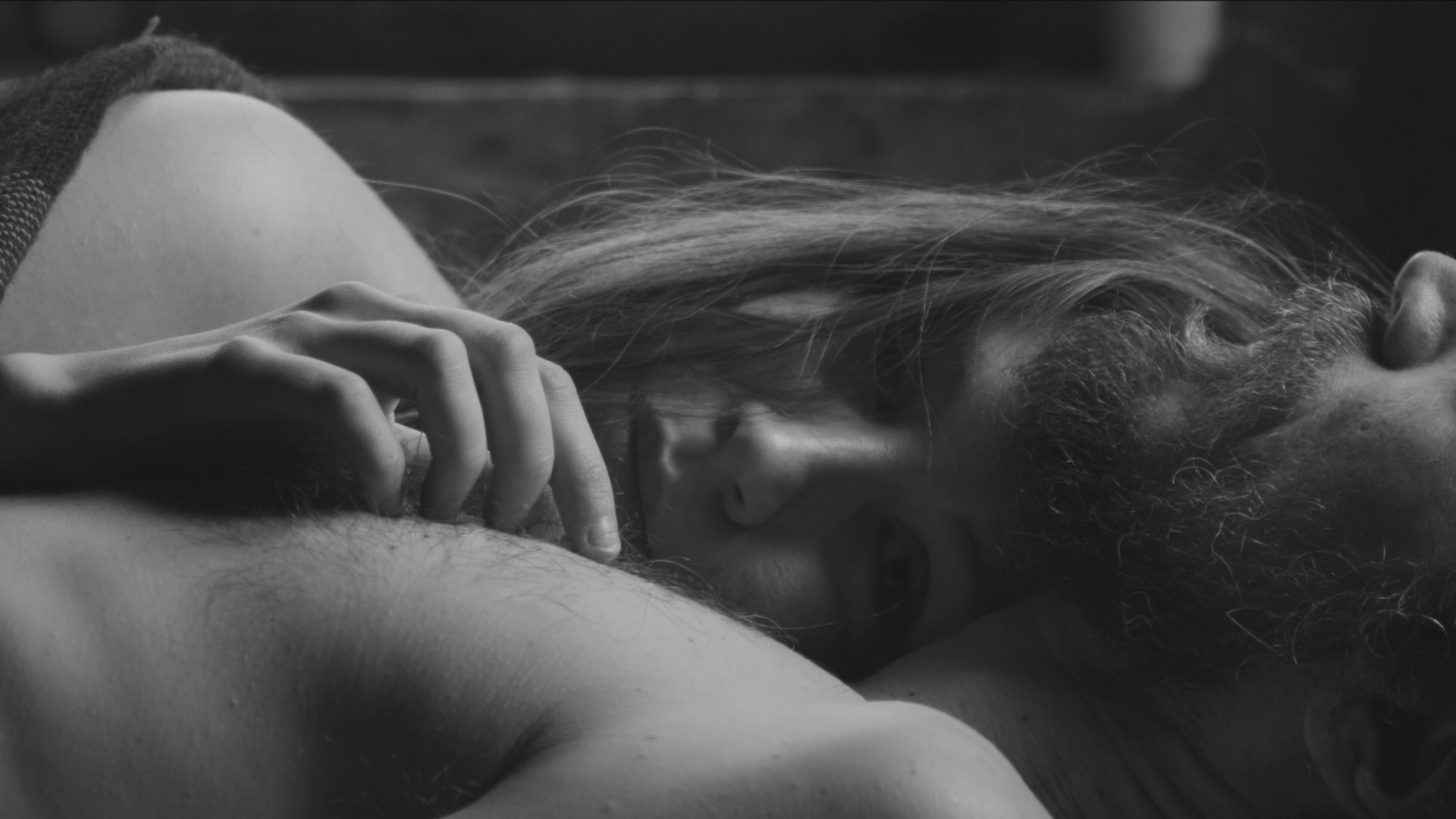 L'incontro tra due umanità marginali, che condividono l'essere esuli, si racconta per pure suggestioni, senza nessi causali narrativi, con uno sguardo attento e discreto su una comunità periferica. Bisogni affettivi elementari e senso di mancanza si offrono nell'immagine laterale dei gruppi sociali di un paese mediterraneo, ma grigio e notturno, nel quale attraverso volti e gesti semplici si coglie una dimensione quasi religiosa del quotidiano.

The meeting of two marginal humanities, which share the exile condition, is narrated through pure suggestions, with an attentive and discrete gaze on a peripheral community, without narrative causal connections. Basic affective needs and a feeling of absence emerge from the lateral picture of social groups in a Mediterranean country – a grey and nocturne land, where faces and gestures evoke a sort of religious sense of daily life.
The Desert Forgotten - 2018 - Daniel Murphy (USA) - 11'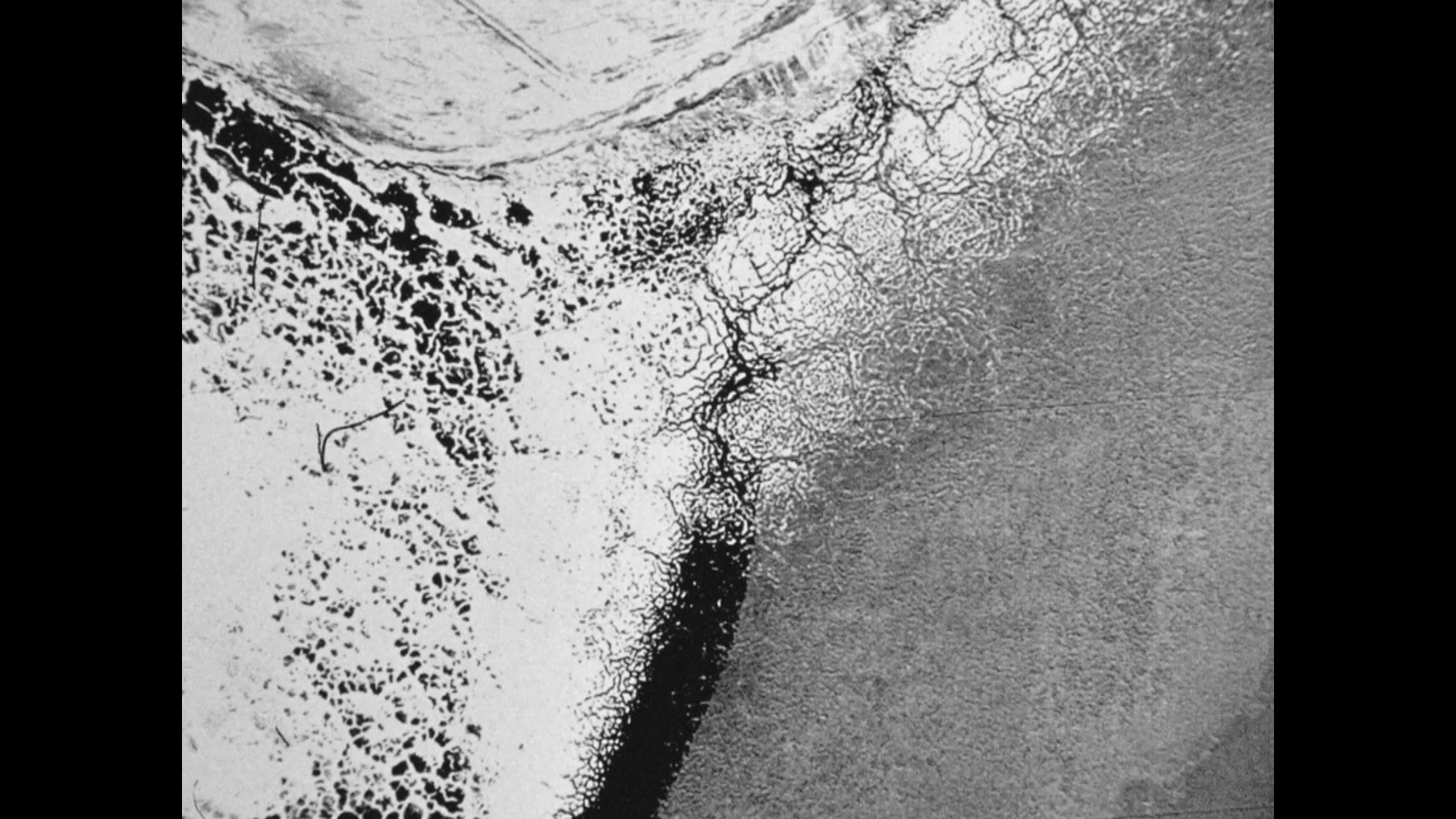 Prendere un'immagine e portarla altrove, lontano, considerarla campo aperto al lavoro creativo. Nella rielaborazione di immagini satellitari della Death Valley – un luogo che ha visto vita e morte di pionieri e sopravvissuti –, il paesaggio di una natura ostile appare quasi un insieme di cellule o tessuti muscolari: lo sguardo laterale trasforma.

Choosing a picture and bringing it elsewhere, far away, making it an open field to creative work. Through the re-elaboration of satellite images of Death Valley – a place that experienced life and death of pioneers and survivors –, a hostile nature appears like a group of cells and muscles: the lateral gaze transforms.
The Dream of Lady Hamilton - 2018 - Olivier Cheval (France) - 22'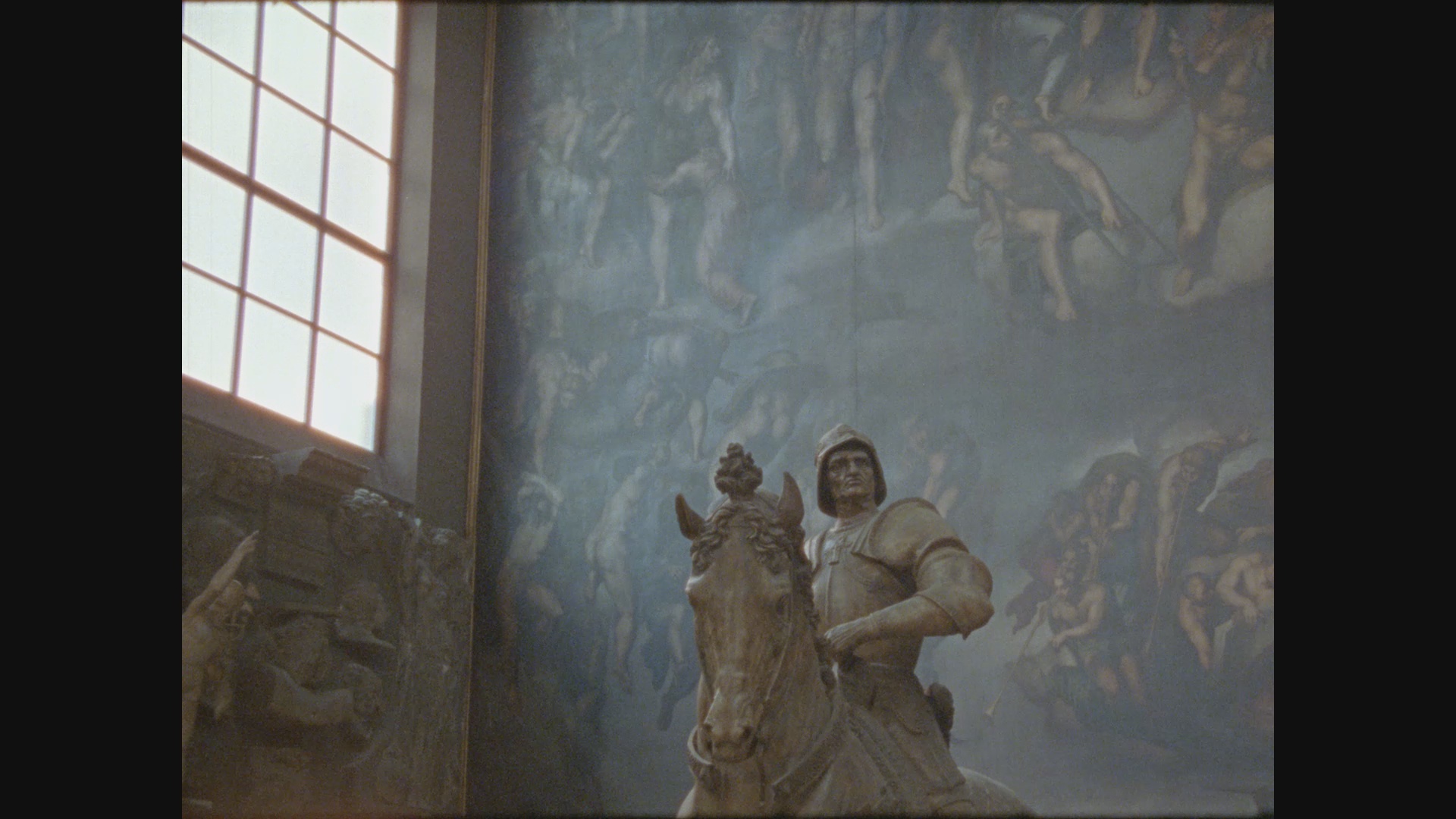 Nel 1786 il cinema non c'è ancora, ma il Grand Tour sì. E c'è Goethe in Italia. La fascinazione del Paese, con le sue bellezze naturali o architettoniche, si fonde e si confonde con quella esercitata da Lady Hamilton. Un Grand De-tour tra la possibile restituzione archeologica e straniata del passato e la laterale immaginazione dello sguardo di allora anche coi segni della realtà quale è oggi. Dove il vero è il più alto lavoro d'artificio.

In 1786 cinema did not exist yet, but Grand Tour did. Goethe was in Italy too. The fascination of this country, with its natural and architectural beauties, melts with and into the fascination of Lady Hamilton. A Grand De-tour between the archaeological and altered recreation of the past and the lateral imagination of the gaze from back then with the signs of today's reality. Where truth is the greatest artifice.
Efeso - 2018 - Alberto Baroni (Italy) - 18'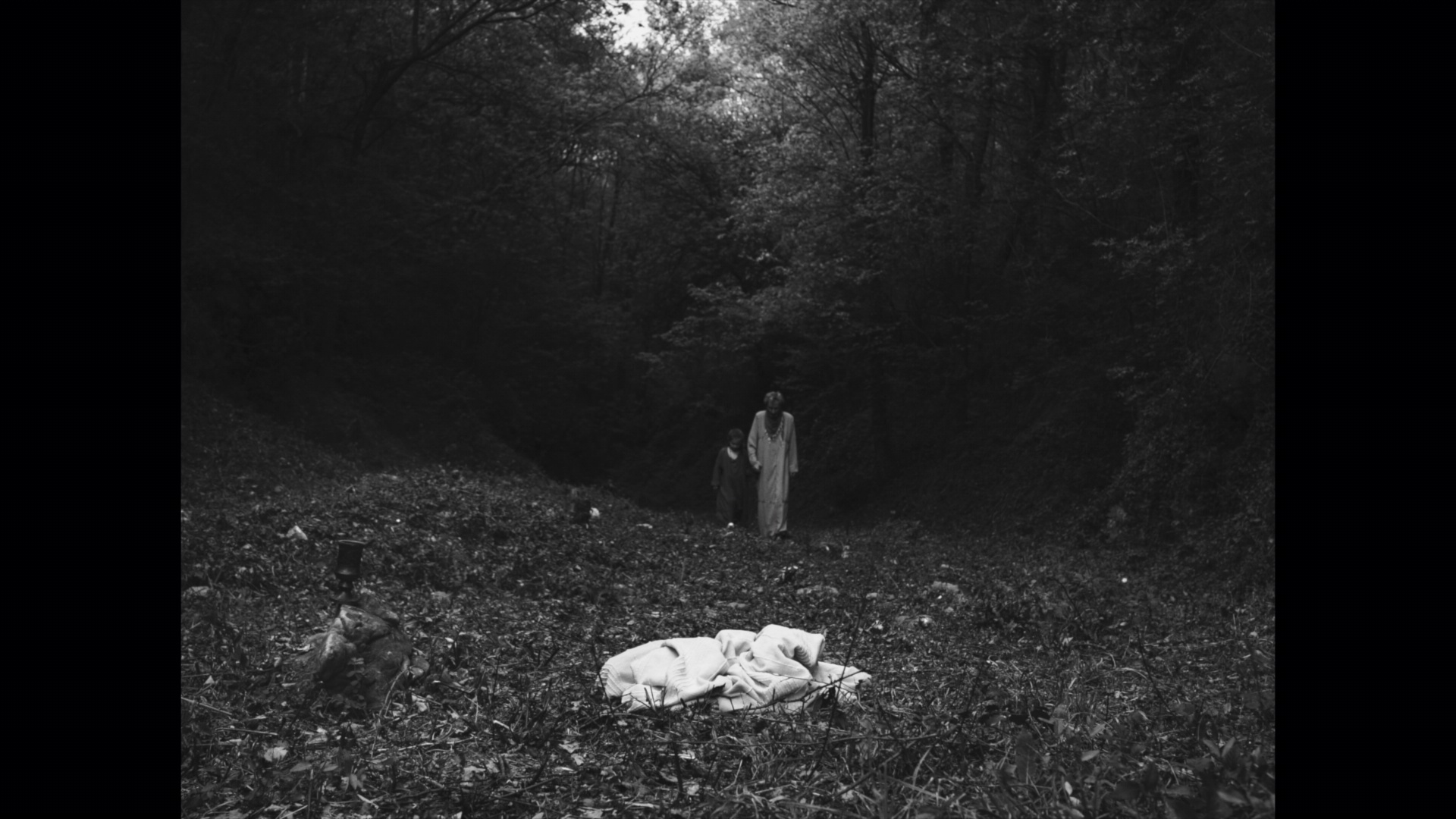 A un certo punto, o in più punti della loro storia, tutte le comunità umane hanno le proprie piccole o grandi apocalissi. Nella figura universale dell'eremita si riconosce per finito l'ordine del mondo di ieri e si cerca quello di domani, passando per la riconquista di un'anima bambina. Il cinema come ricostituzione laterale dell'essere, al di là delle apparenze dell'immagine.

Sooner or later every human community has its own – little or big – apocalypse. In the universal figure of the hermit we take for dead the order of the past world and we search for the order of the future world, passing through the reconquest of an infantile soul. Cinema like lateral recreation of the being, beyond the appearances of the image.
Esfinge - 2018 - Elisa Celda & Gabriel Ruiz-Larrea (Spain) - 13'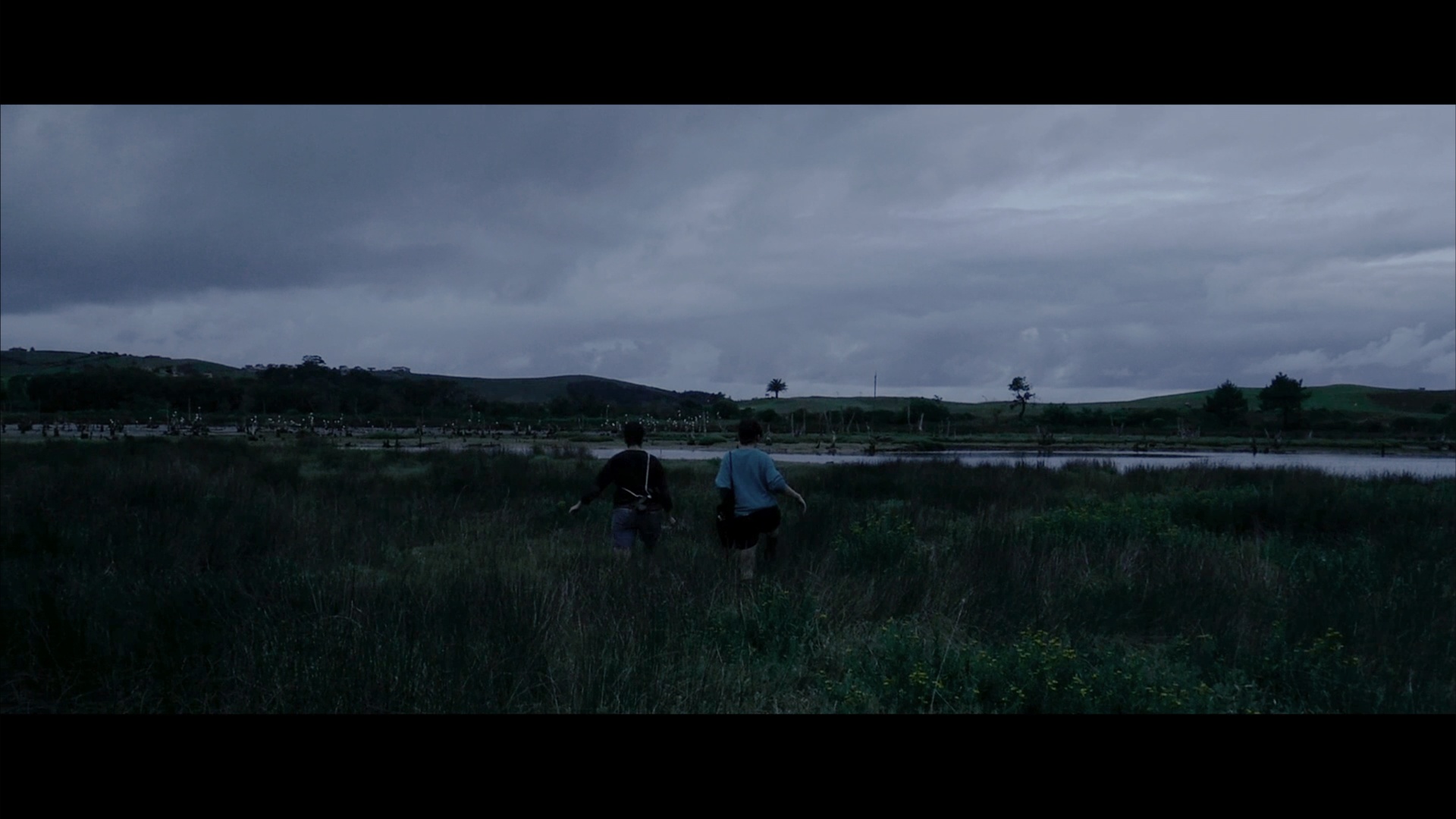 In un itinerario laterale non lineare, due figure si interrogano su quell'indovinello che chiamiamo realtà, e che ha come sua parte integrante l'immaginario. La tensione costitutiva e quindi irrisolta dell'esistente si mostra in una progressiva defamiliarizzazione dell'ordinario, la cui meta – se c'è – non è incerta, ma è proprio l'incerto dove sfuma l'opposizione tra le linee Lumière e Méliès del cinema come della vita.

In a lateral, nonlinear itinerary two figures wonder about the riddle we call reality, which has imaginary as its integral part. The constitutive and unsolved tension of the existing shows itself as a defamiliarization of the ordinary. The aim of this tension – if there is one – is not uncertain, but it is the uncertain where the opposition between Lumière and Méliès ways fades, in cinema like in life.
Fortuna - 2018 - Miguel Tavares (Portugal) - 15'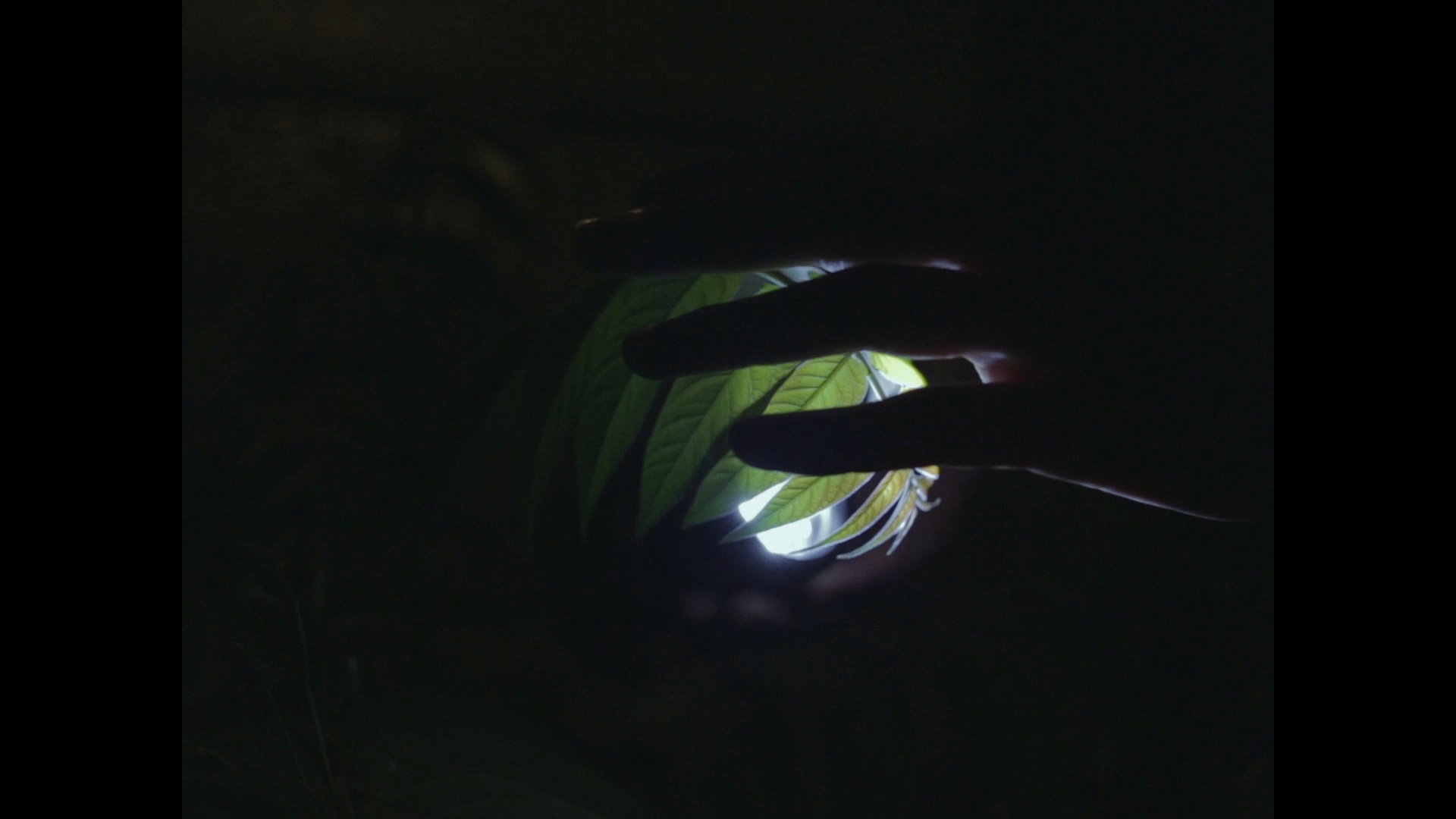 Qualcosa che sembra cominciare da un niente e finire in nessun posto, qualcosa che sembra un rito ma non parla che del proprio segreto. Se anche i nessi causali del racconto sono indeboliti, a rivelarsi è l'essere esposti ai capricci di una casualità cieca che colpisce in bene o in male. Quando è possibile sparire per un niente, può il cinema trovare una forma laterale a forze inesplicabili della vita, ai suoi fuoricampo?

Something that starts from nothing and ends nowhere, something that seems to be a ritual but does not reveal its secret. When even casual links grow weak, all that remains is the exposure to the caprices of blind luck, for better or for worse. When disappearing takes nothing, can cinema find a lateral shape to the inexplicable forces of life, to its off-camera?
From Day to Night - 2018 - Robert Orlowski (USA) - 15'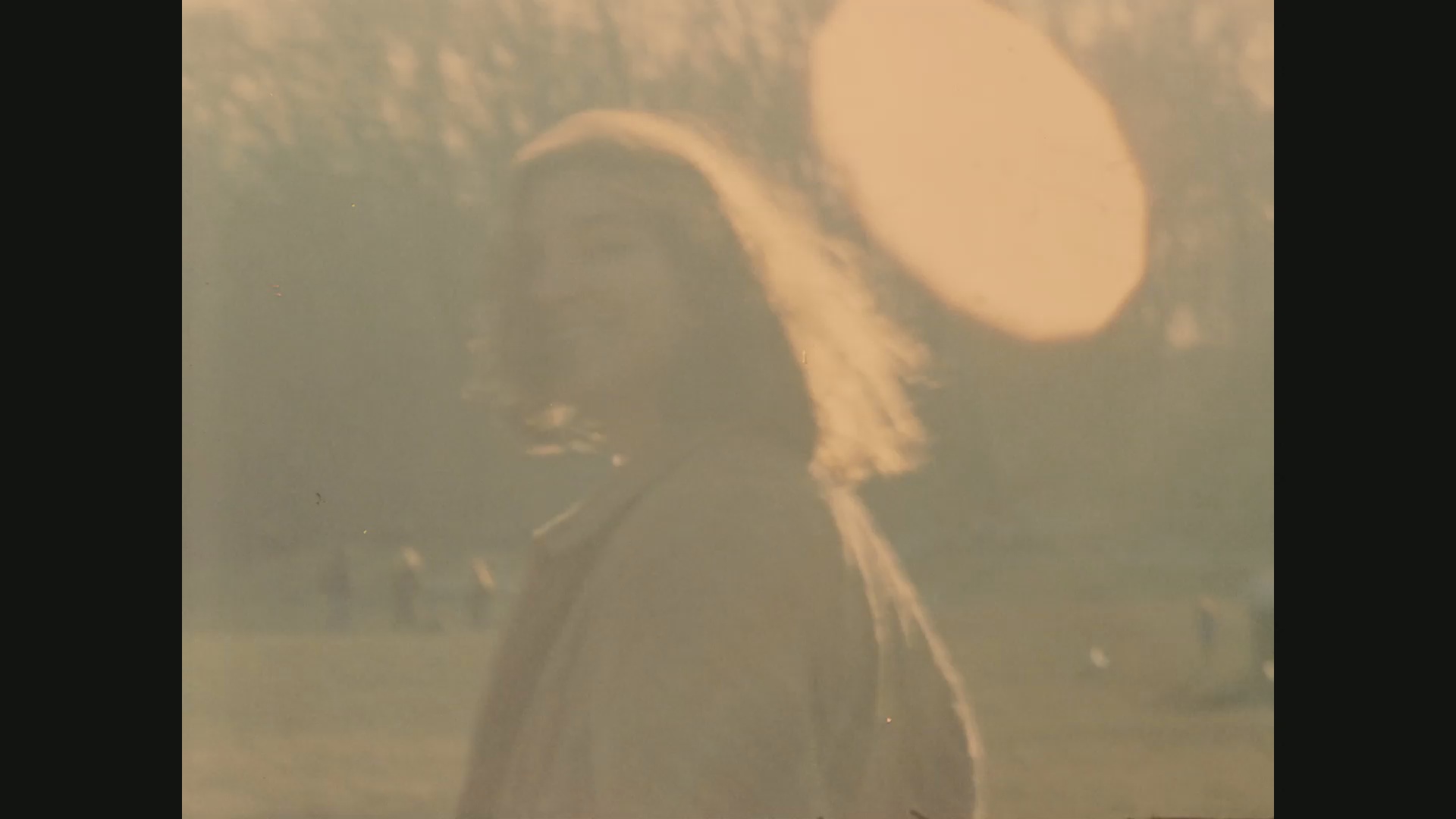 Nell'arco di una giornata, percezioni fluttuanti come emersioni repentine del visibile si organizzano secondo un ritmo. La dinamicità dell'immagine, delle transizioni dall'una all'altra, del quadro stesso, scopre una assoluta non fissità dell'inquadratura, mai doma e sempre protesa a un fuori campo laterale. Una musicalità già tutta interna alla visione.

Throughout the day floating perceptions as sudden emersions of the visible set following a rhythm. The dynamism of the image, of transitions, of the picture itself, discovers an absolute unsteadiness of frame, free and reaching towards a lateral off-camera. An inner musicality in the vision.
Horta - 2017 - Pilar Palomero (Spain) - 15'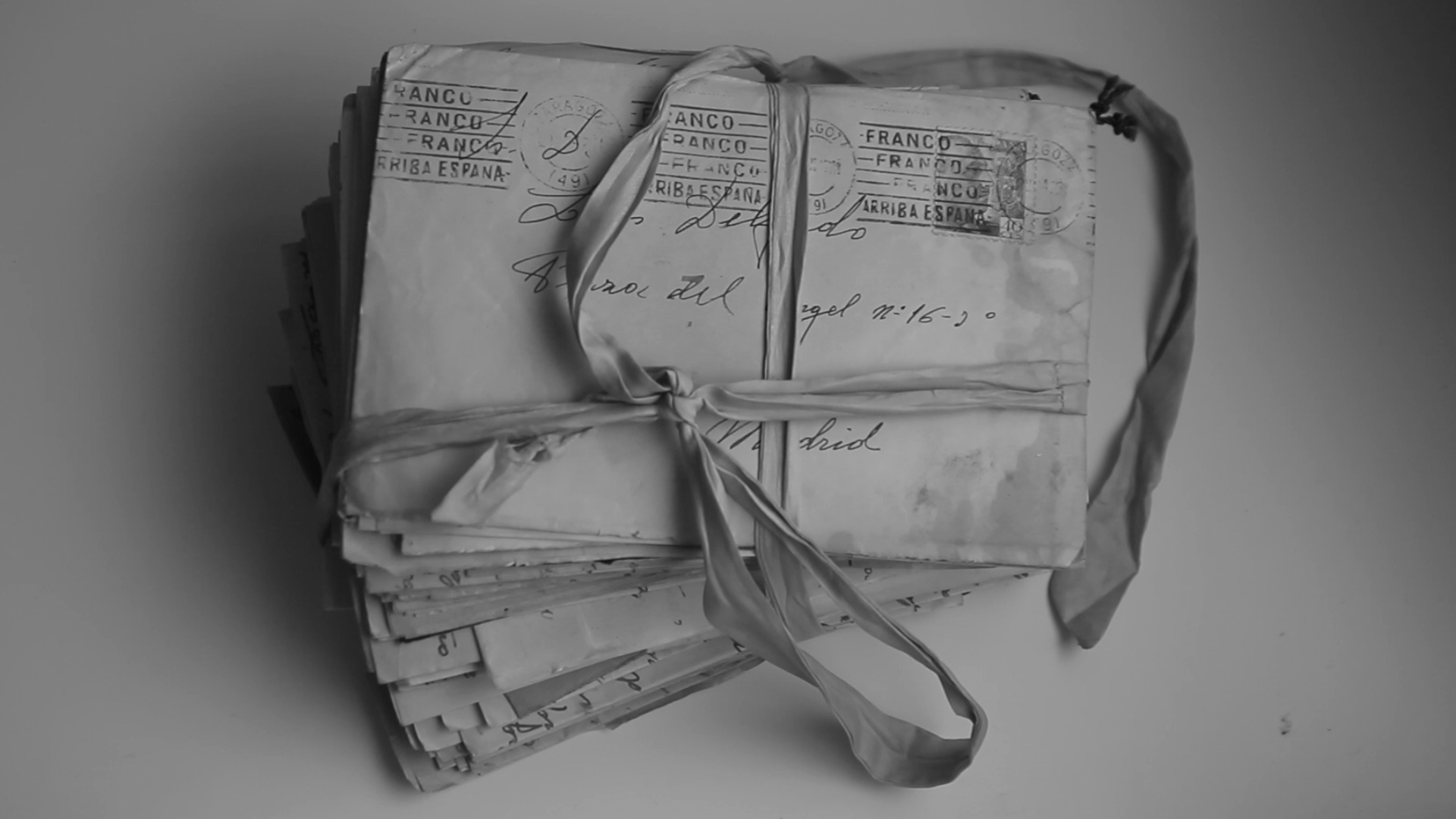 Perlustrazione personale del tempo nello spazio, dal paese in cui si hanno le proprie origini e da dove si diramano altri legami. Cinema che si costituisce laterale nelle deviazioni e negli abbandoni di percorso che scardinano e rialimentano il processo creativo. Gesto ricostruttivo e ricorsivo delle generazioni, capace di eternarle. "Un uccello canta meglio sul proprio albero genealogico" (Jean Cocteau).

Personal exploration of time and space, from the place where one has its own origins and where other relations grow. A cinema that becomes lateral in the detours that scatter and then feed the creative process. A reconstructive gesture that recurs among generations and it is capable of eternalising them. "A bird sings best in its genealogical tree" (Jean Cocteau).
Level 305 - 2018 - Adriana Ferrarese (Italy) - 10'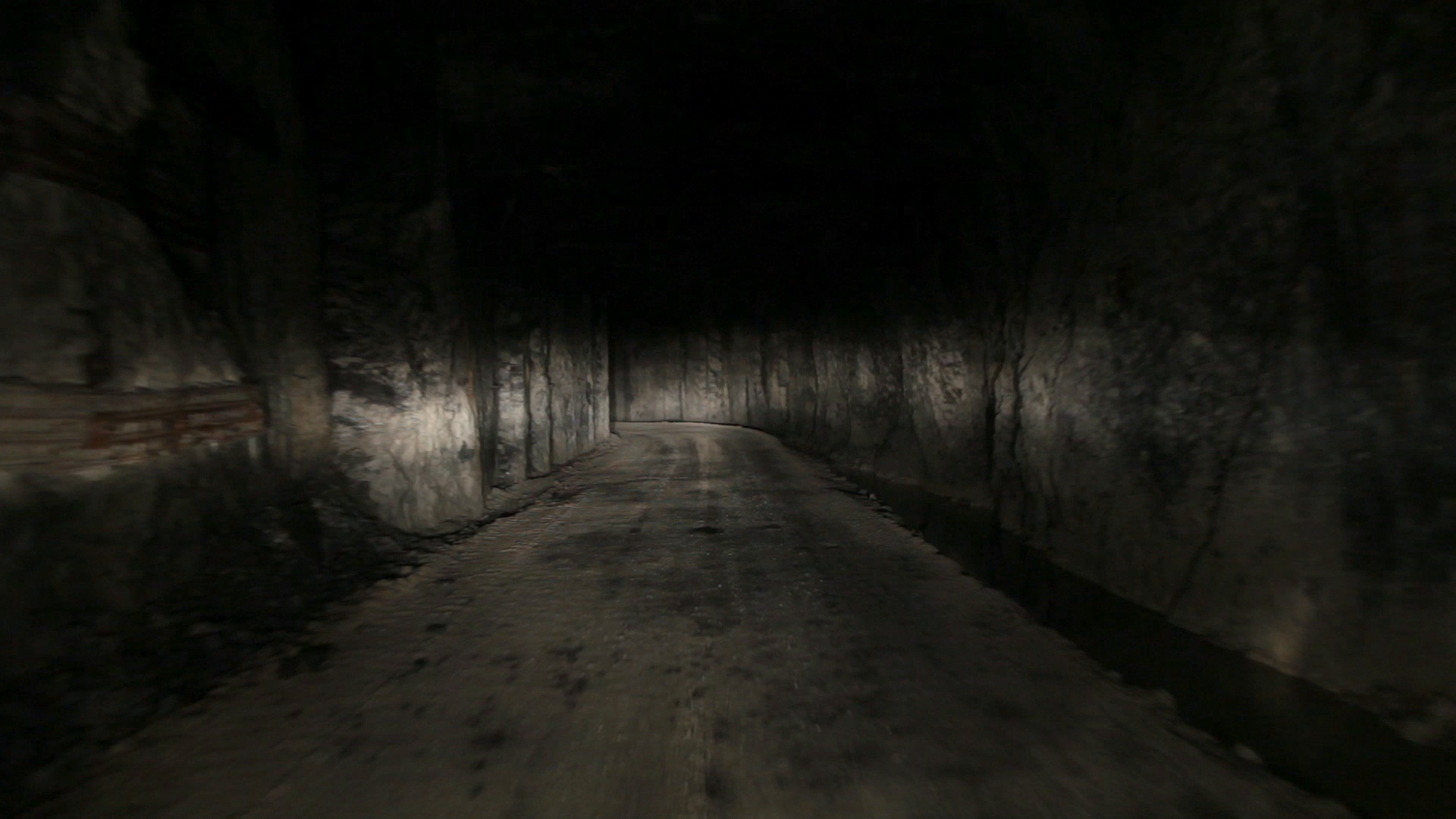 Nell'esplorazione cinematica di una caverna, che potrebbe benissimo essere il buio in cui avviene ogni generazione (grembo e cinema inclusi), si mettono in relazione profondità di spazio materico e bidimensionalità dell'inquadratura. A uno sguardo laterale, il costruito e il naturale, la tecnologia e l'ambiente, si rivelano come dotati di vita propria, non-inanimati.

The cinematic exploration of a cave, that could be the darkness in which every generation blooms (womb and cinema included), links the deepness of space and the two-dimensional frame. From a lateral point of view, construction and nature, technology and environment, are alive, not unanimated.
Love Canal - 2017 - Elsa Brès (France) - 18'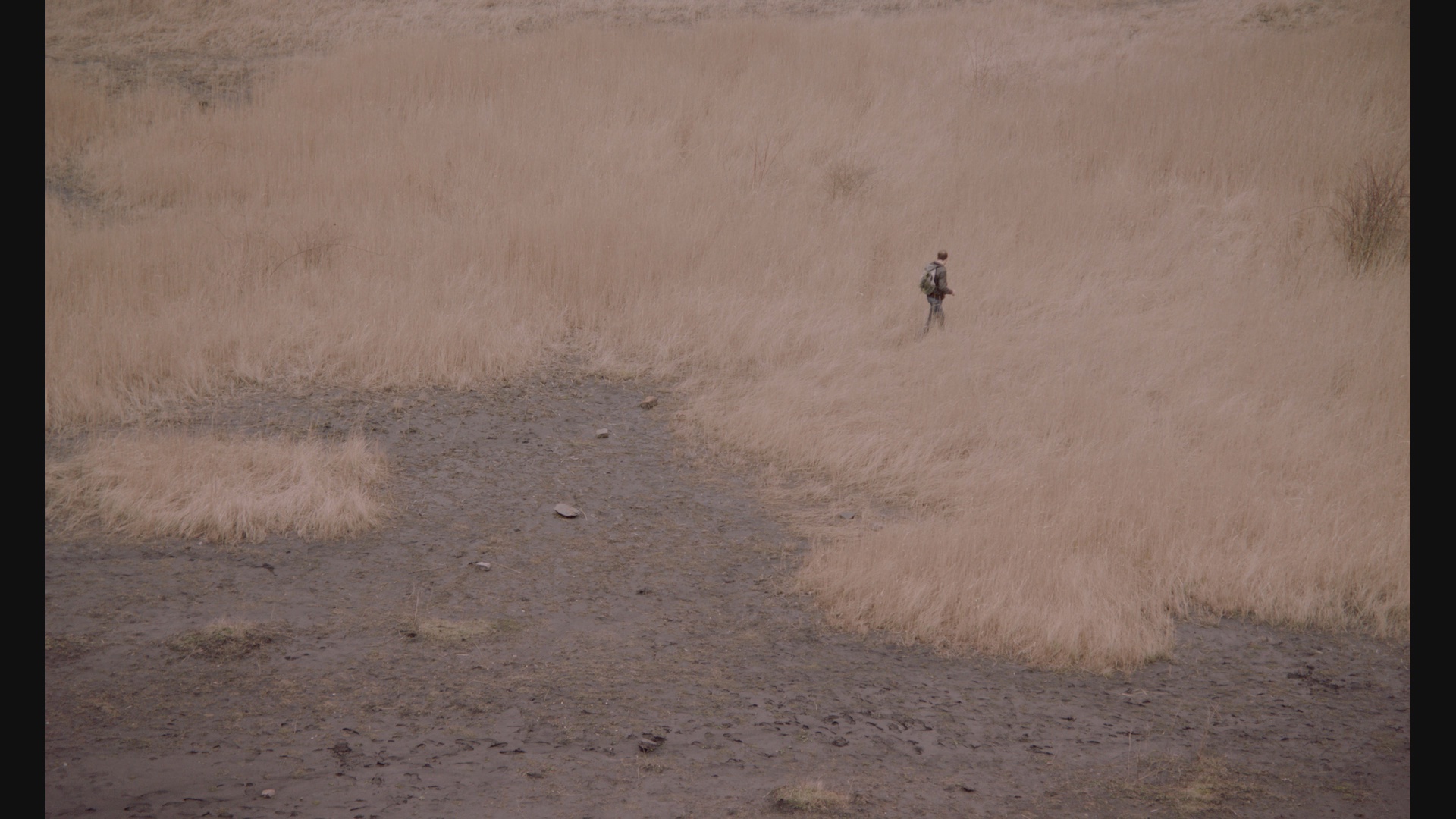 Un ambiente che era stato qualcos'altro da come appare, e suscettibile di altri cambiamenti. La terra si trasforma, l'uomo la modifica mentre cambia a sua volta: nuovi possibili sorgono. Un cinema soprattutto processuale ed esplorativo scruta quelli che potrebbero essere i primi atti della fondazione di un mondo. Antropocene laterale.

A place that was something different from what it appears, and still susceptible to change. Earth transforms itself, and man transforms it while he, himself, changes: new possibilities are born. An exploratory cinema seeks the first founding acts of a world. Lateral Anthropocene.
Lumen - 2018 - Richard Ashrowan (United Kingdom) - 3'

"L'anima ama la mano", diceva Bresson riprendendo Pascal. E cosa ama la mano, cosa cerca, nel suo tendersi laterale, nel suo esitare, nel suo connettersi ad altre mani e al mondo? Per ombroso che questo mondo sia, la mano vi trova luce, sostanza che permette al cinema di imprimersi. Per stigmate di sole.

"The soul loves the hand", Bresson said, quoting Pascal. And what does the hand love? What does it look for, in its laterality, in its hesitation, in its connection to other hands and to the world? The world may be a dark place, but light can be found, the matter that allows film to be impressed. Through sun stigmata.
Luna in Capricorno - 2018 - Ilaria Pezone (Italy) - 5'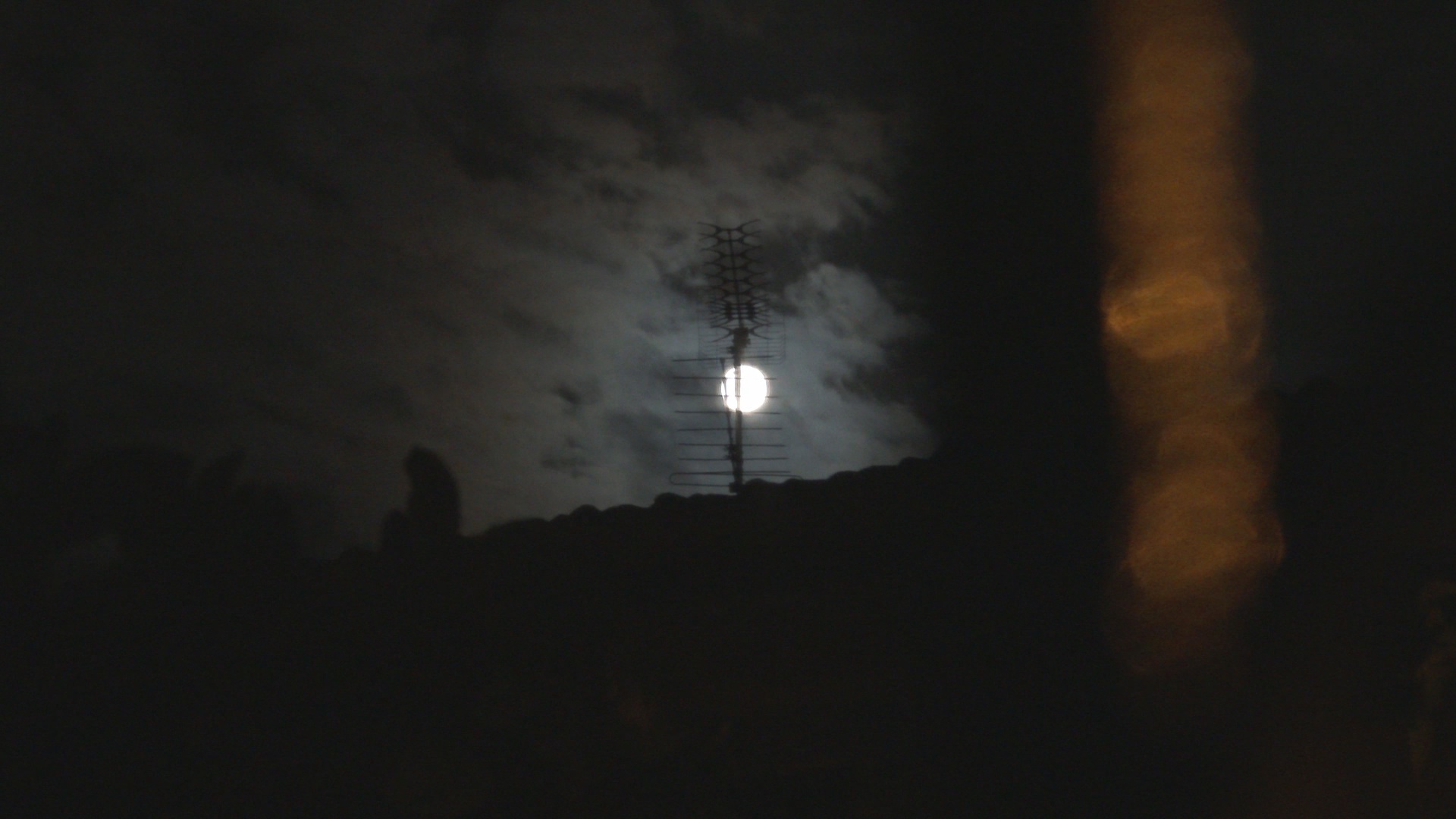 Si può fare un cinema insonne e intimo, in immediatezza e autonomia, per abitare le notti, per protendersi alle cose, per approssimarle. Sentendole laterali, e accanto. Ad occhio tremulo, affascinato, con un gesto filmico fatto in prima persona, si può stare al mondo. Che è questo qui dove siamo, fatto di vento e di luna, misterioso e semplice com'è nella sua concretezza.

An insomniac and intimate – immediate and independent – cinema is possible. A cinema to inhabit nights, to get closer to things. Feeling them as lateral, beside. With a flickering, charmed eye, with a first-person filming, we can inhabit this world: the one we live in, made by wind and moon, mysterious and simple in its concreteness.
Monte Amiata - 2018 - Tommaso Donati (Italy) - 22'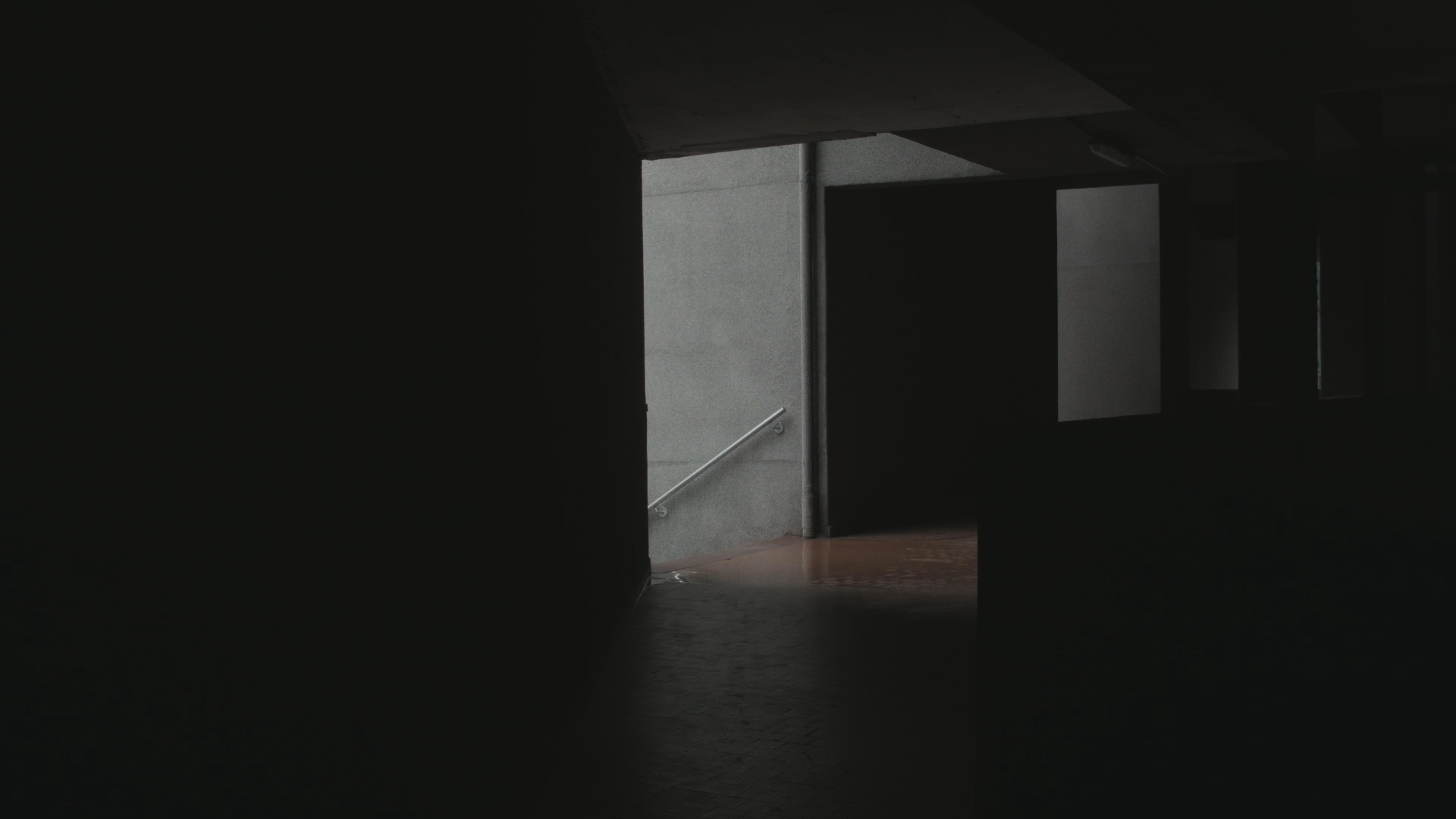 Lo scarto tra ipotesi e vissuti concreti affiora dal ritratto laterale di un quartiere della periferia milanese. La cellula di una città futuribile è un'isola dove la dimensione sociale si è contratta interamente nel privato. Osservazioni di un luogo in attesa che relazioni abbiano luogo, montaggio come connessione di assenze e stasi abitate dall'aria, dove la pioggia parla al cemento della liquidità dei rapporti umani nella contemporaneità.

The difference between hypothesis and concrete experience emerges from the lateral portrait of a Milan suburb. The cell of a futuristic city is an island where social life has narrowed to the private domain. Observations of a place waiting for relations to happen, editing as the connection of absence and standstill inhabited by air, where the rain tells the cement about the liquidness of human relations of today.
A Picture of a Beast Precedes the Beast - 2018 - Marta Stysiak (Poland) - 15'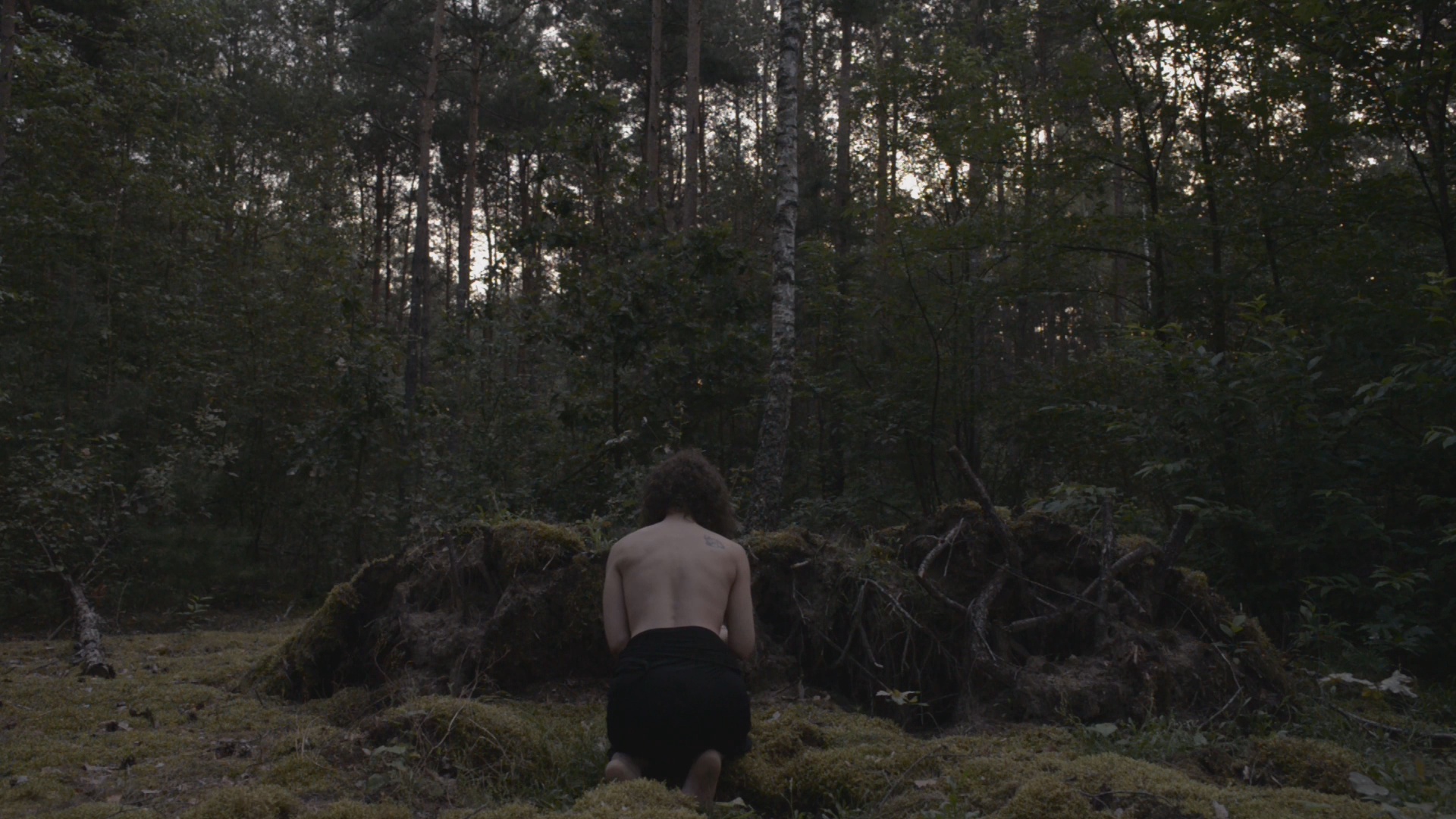 Il corso di un fiume ha intrecciato, nella storia, quello delle vite umane lungo i suoi argini. Oggi il fiume è un dio ancora potente, ma che non dispensa più i suoi doni. Attraverso la figura laterale di una donna-testimone e parte in causa, si magnifica un immaginario simbolico mitico, ancestrale, dove la natura non interessata a essere naturale esige forse un pegno.

In History, the course of a river has crossed that of humanity down its banks. Today the river is still a powerful god, which, however, does not dispense gifts anymore. The lateral figure of a woman – both witness and party in question –, exalts a mythic, ancestral imaginary, where nature – not caring about being natural – might want a pledge.
A Return - 2018 - James Edmonds (Germany, United Kingdom) - 6'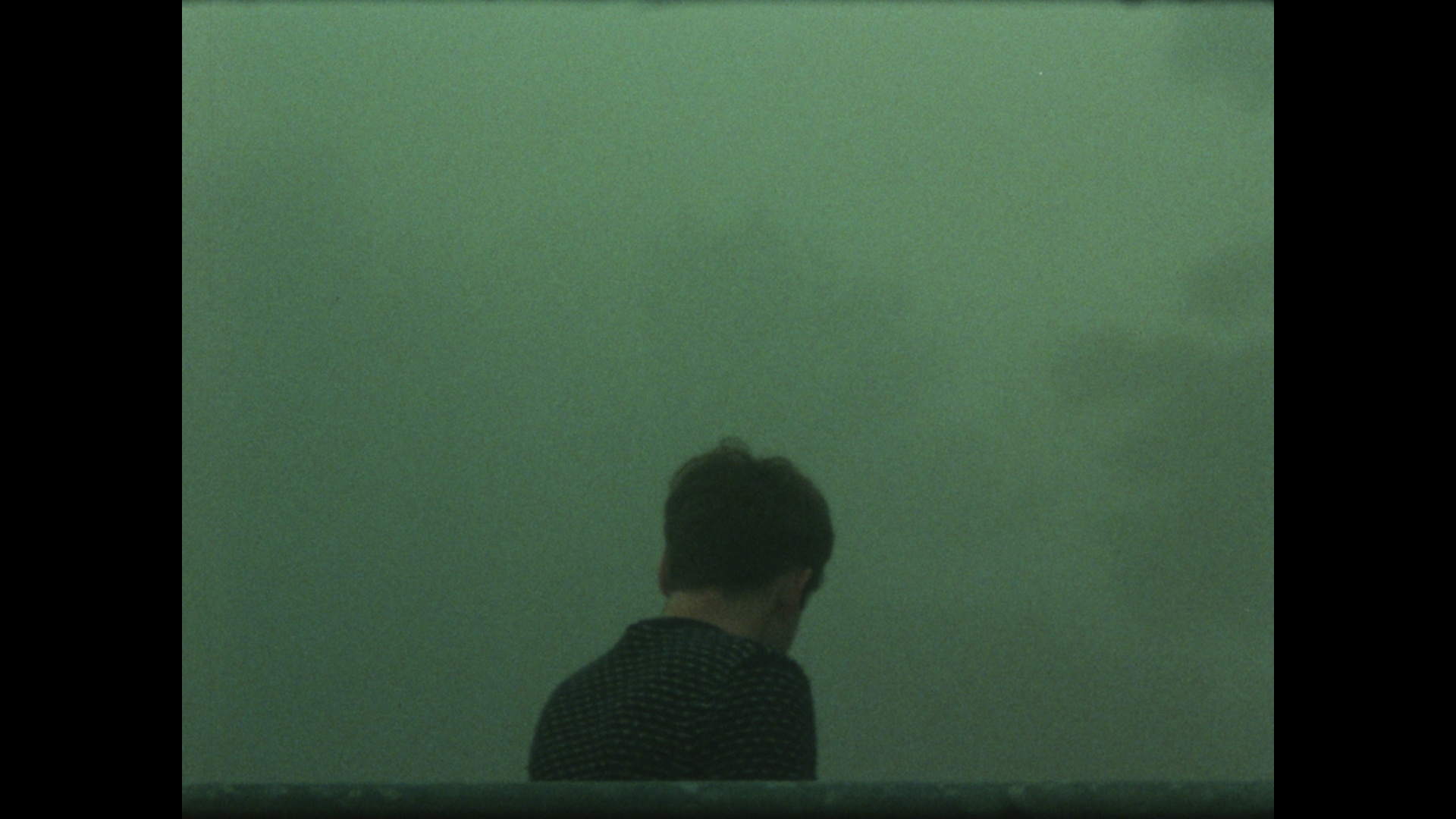 Come per un battito di palpebre dopo l'altro, si succedono impressioni della quotidianità che sembrano scivolare le une sulle altre. Ritornare all'esperienza di queste visioni e situarle in un luogo è ritornare all'originario del proprio mondo personale, trovando rapporti impensati e laterali tra frammenti di tracce mnemoniche.

Blink after blink, impressions of daily life seem to slide one over another. Coming back to experience these visions and putting them in a place means coming back to one's own original world, finding new, unthought, lateral relations between traces of memory.
Two - 2018 - Vasilios Papaioannu (USA) - 8'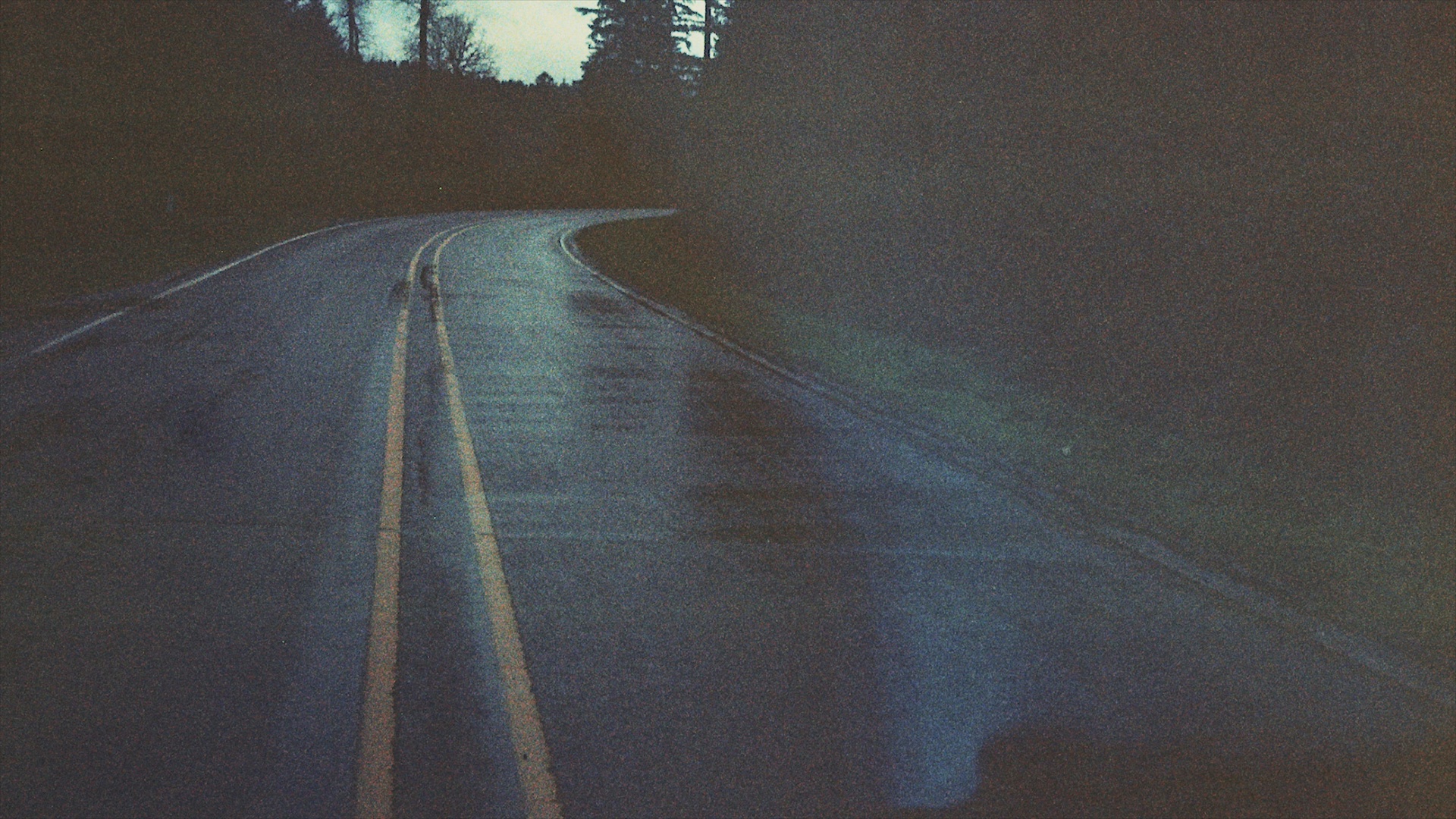 Come in un doppio diario filmico, in una dimensione tra il sogno e la memoria che coinvolge diversi supporti mediali, una lei registra i rumori e li commenta, un lui le immagini del passare di entrambi. Il montaggio può mostrarsi non solo come successione gerarchica di inquadrature, ma come relazione laterale che queste intessono col suono, fin quasi alla sinestesia.

As if in a double filmic diary, in a dimension between dream and memory that involves different media, a she receives and interprets noises, while a he records the pictures of their passage. Editing can be not only a hierarchical series of frames, but a lateral relation between these and the sound – almost leading to a synaesthesia.
Variazioni luminose nei cieli della città - 2019 - Giuseppe Spina (Italy) - 6'

Dal filmico alle stelle e ritorno, un ritrovamento laterale delle potenzialità del cinematografico in altri oggetti. Le lastre fotografiche del cielo realizzate grazie al telescopio della Torre della Specola di Bologna sono qui rilavorate tecnicamente fino a produrre una radiografia danzante di corpi luminosi e corrosioni dell'emulsione. Tempo, luce, movimento come quintessenziali del lavoro artigianale del cinema.

From film to stars and back, to find, laterally, filmic possibilities in other objects. Pictures of the sky taken from Bologna's Torre della Specola's telescope are worked to produce a dancing radiography of luminaries and corrosions of emulsion. Time, light, movement are quintessential elements of the craft of film.
Viaggio - 2018 - Alex Morelli (USA) - 6'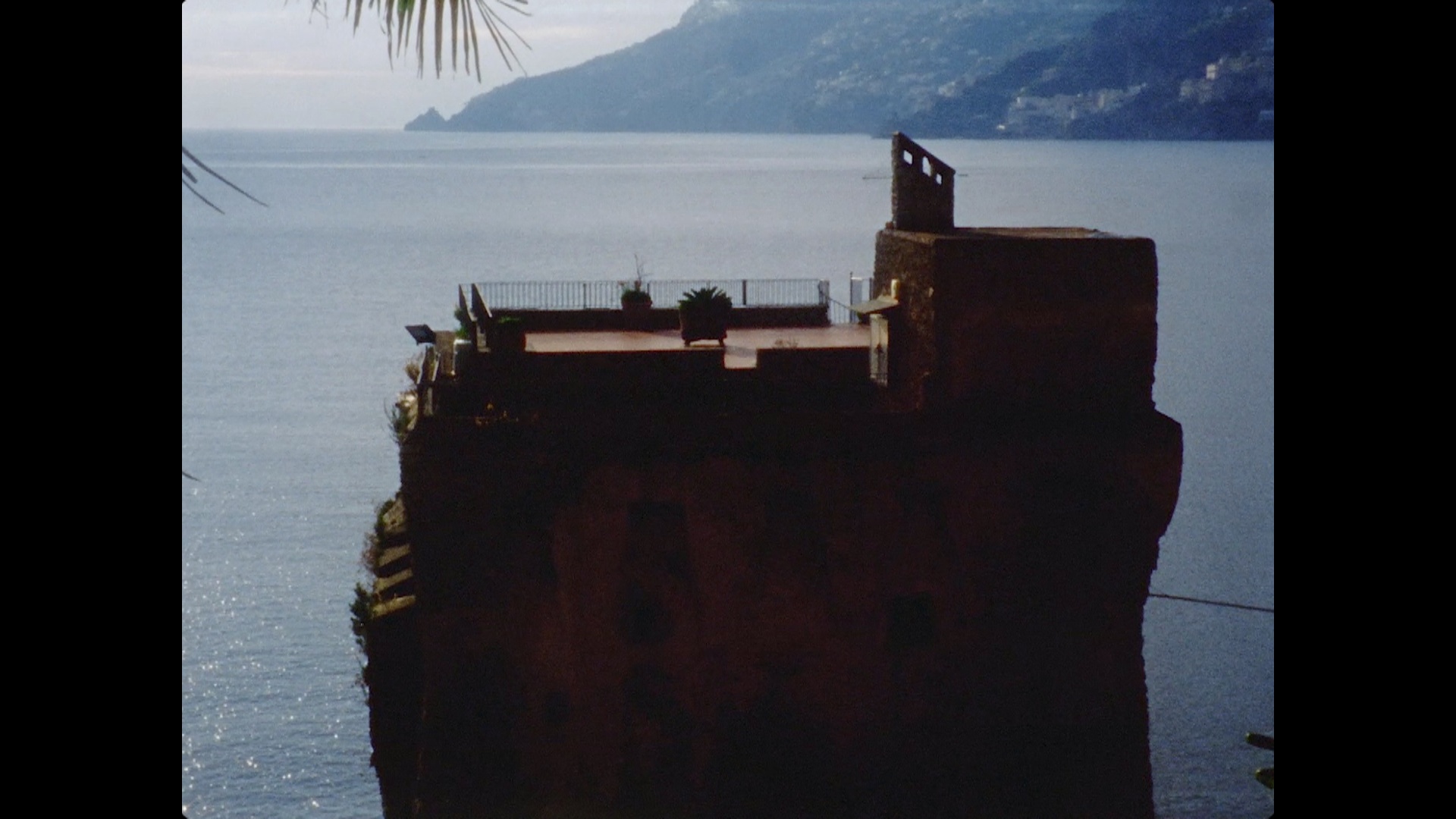 Così come il viso della persona amata si vede ovunque, la memoria cinefila innamorata vede ovunque gli oggetti che ama. Con logica laterale sa riproiettarli nei set reali del cinepaesaggio italiano, quando li attraversa dal vivo, poi, da un taccuino di viaggio, vi scrive nuove storie d'amore che oscillano tra ritrovamento e perdita.

Like a lover's face is seen everywhere, an enamoured cinephile memory sees the objects it loves everywhere. With a lateral logic, it projects them on the real set of the Italian cinematic environment, as it crosses through it. Then, it writes on a travel notebook new love stories between finding and loss.