About Time - Kuan-Wen Liu (Taiwan)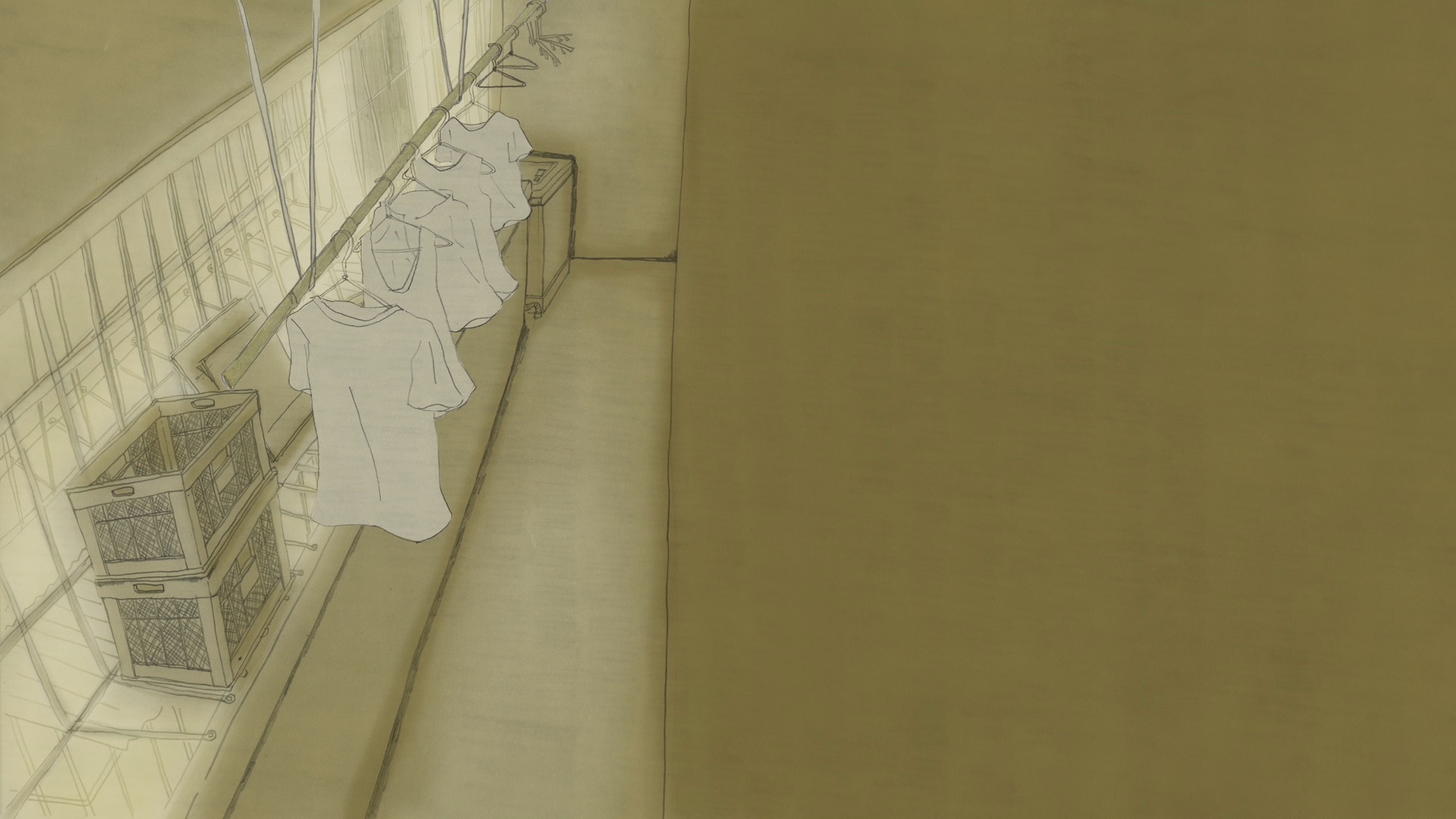 Home should be like a safe haven or shelter, but if there is no family members inside, people still feel lonely and afraid. Visible Shapes and lights and everything outside the frame. Empty space seems to be inhabeted by the passage of time.

La casa dovrebbe essere come un porto sicuro o un rifugio, ma se non ci sono i membri della famigli ad abitarla, le persone si sentono sole e spaventate. Forme e luci visibili e quello che resta fuori dall'inquadratura. Il vuoto spaziale sembra abitato dal passare del tempo.
After Light - Lynne Siefert (United States)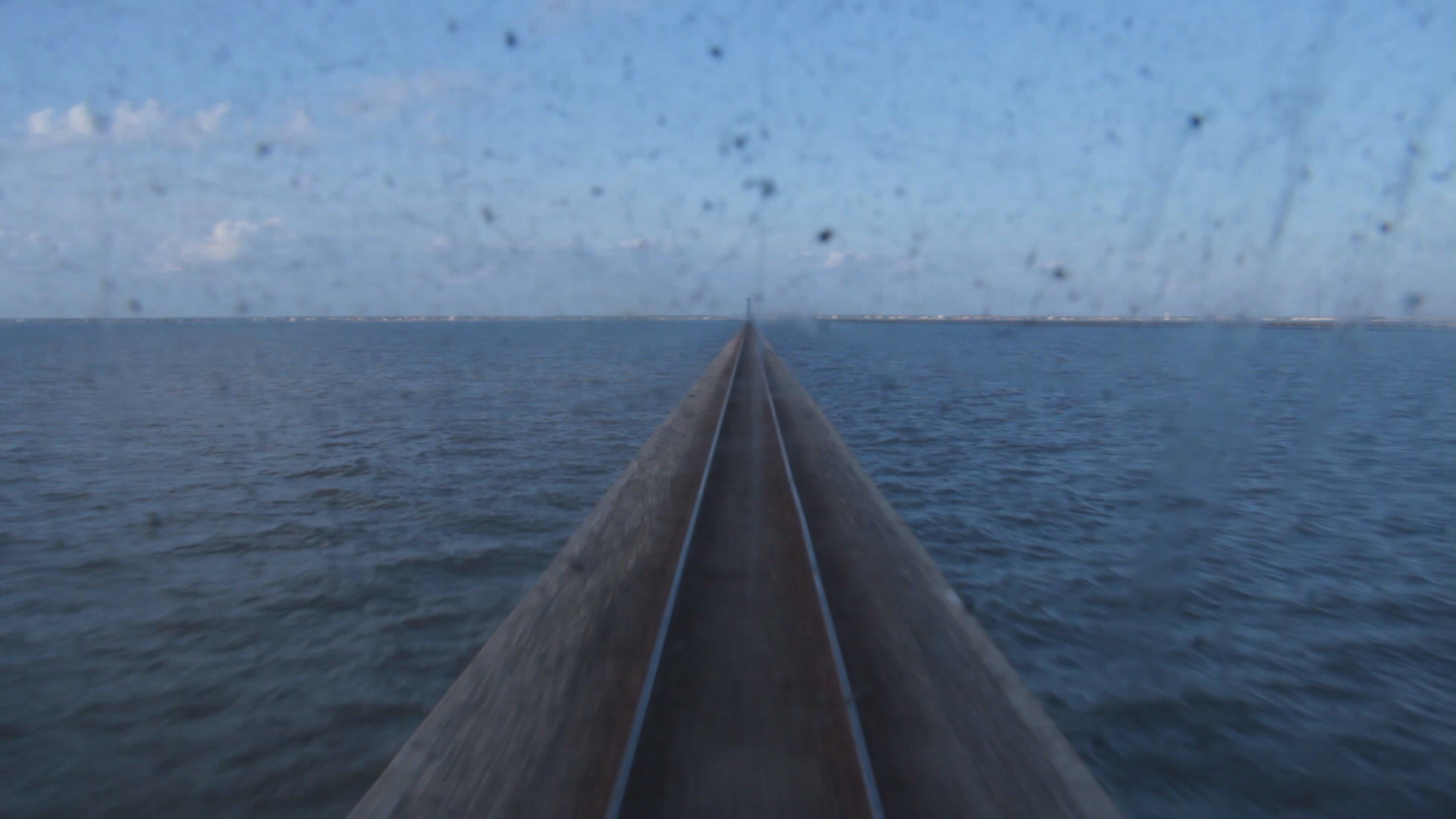 A poetic journey conveying the passage of time as witnessed by an anonymous observer on an overnight train ride. Pure and costant epiphanies, small or big, are the base for an immediate writing of reality.

Lo sguardo poetico di un osservatore anonimo durante una viaggio di notte in treno. Pure e continue suggestioni, piccole o grandi, alla base di una scrittura immediata delle cose.
Blind Body - Diogo Vale (Portugal)

A group of children in the middle of a forest. Two girls explore their own path. One of them falls asleep. Every frame is managed by oniric-fabolous dimension.

Un gruppo di bambini nel cuore della foresta. Due ragazze percorrono un sentiero. Una di loro si addormenta. Ogni fotogramma è governato dalla dimensione onirica della fiaba.
Caer del tiempo - Ian Quintana (Argentina)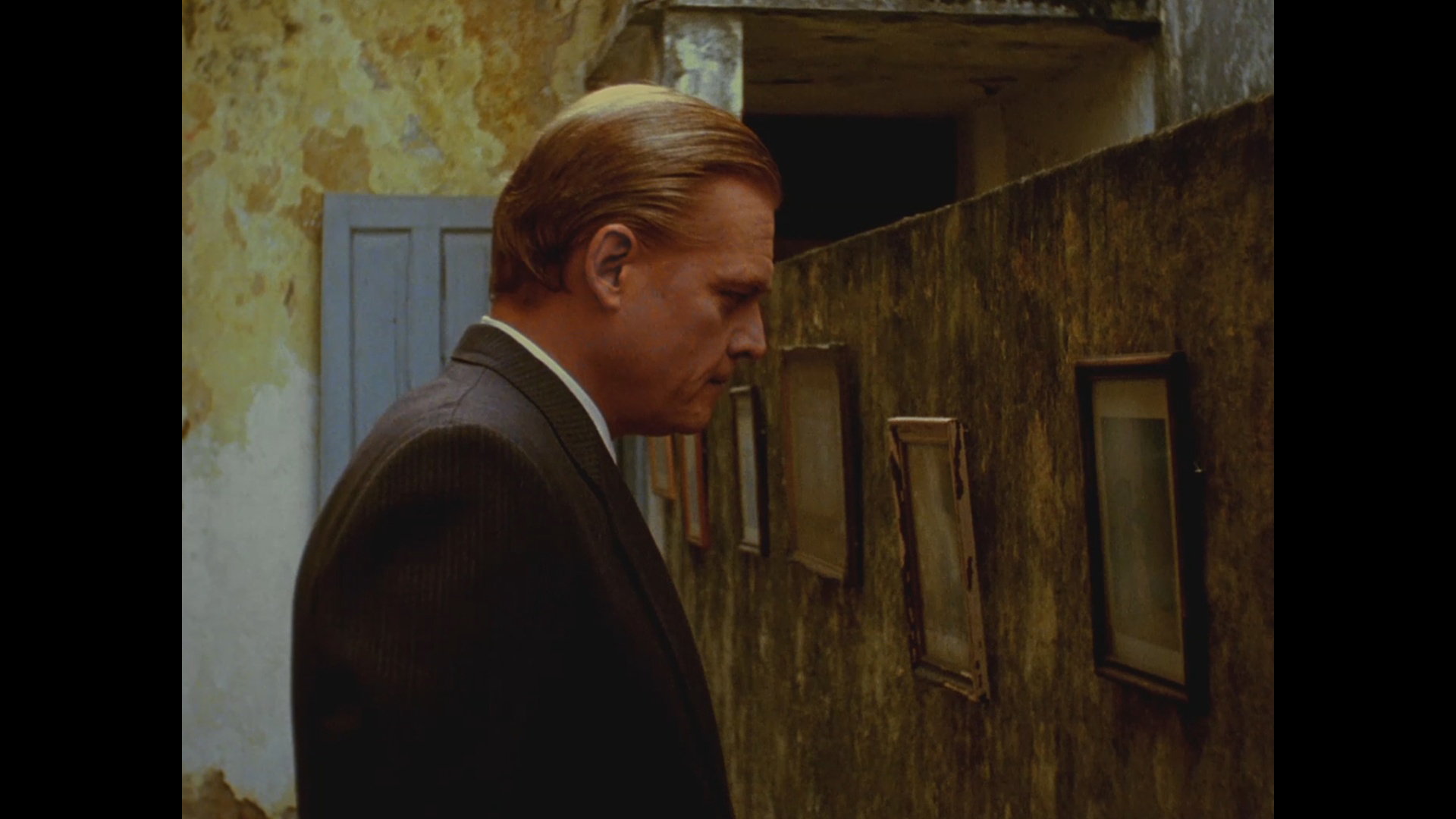 During his encounter with Eon, Alfredo will have to overcome fear, accept himself as a perpetual becoming and be prepared to the unavoidable falling from time. Cinematographic image is to come in contact with this feeling.

Durante l'incontro con Eon, Alfredo dovrà affrontare la propria paura e prepararsi all'inevitabile caducità del tempo. L'immagine cinematografica è prendere contatto con questa dimensione.
cane, caro - Luca Ferri (Italy)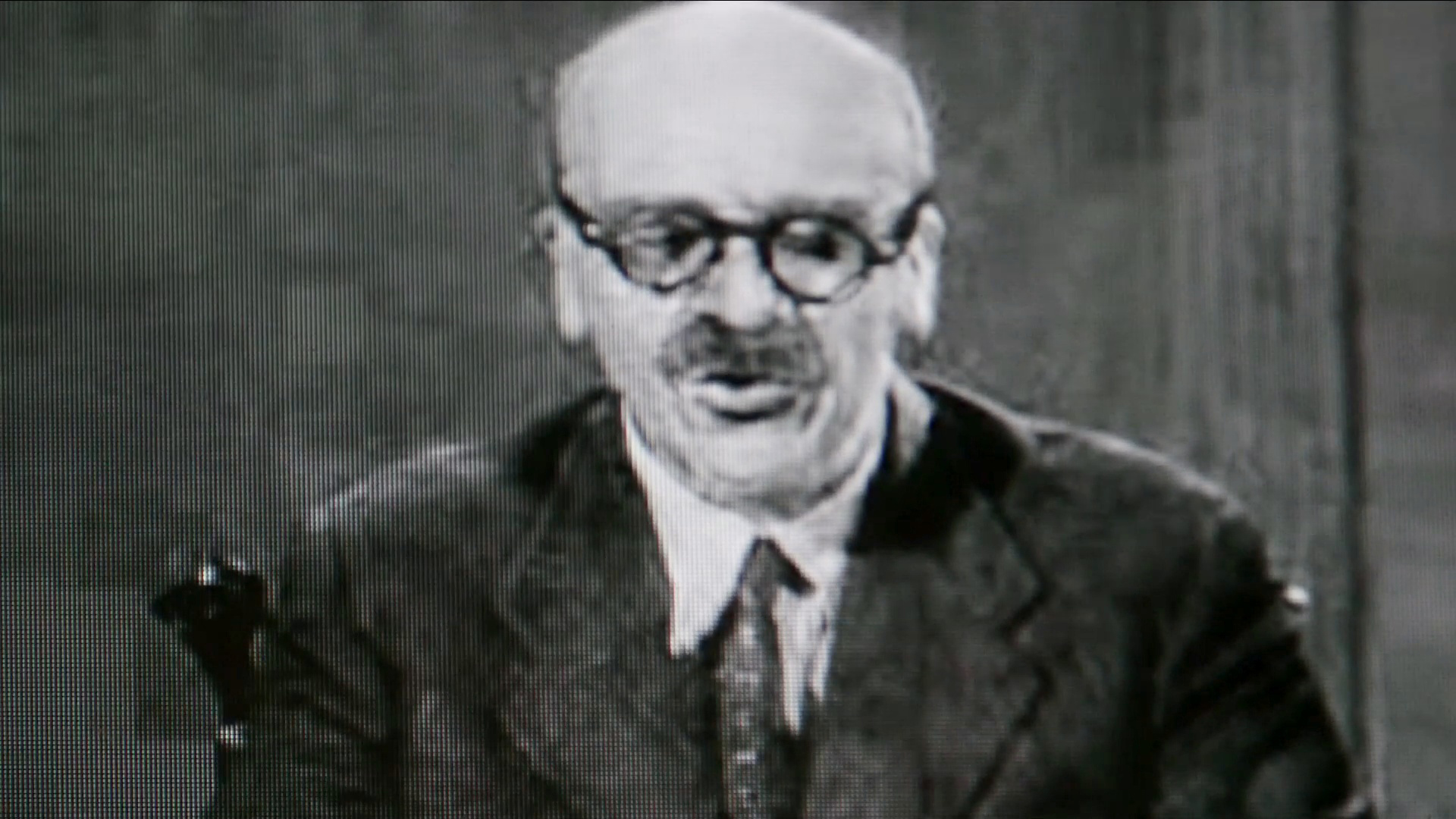 An old man takes his beloved dog to a severe hospital run by a Russian doctor who looks like Adorno. A cinematic gesture of iconoclastic intelligence breaks the language machine and its virus: deconstructing and repeating the récit.

Un uomo anziano affida il suo amato cane alle cure di un rigoroso ospedale gestito da un medico russo somigliante ad Adorno. Un gesto filmico di intelligenza iconoclasta incrina la macchina del linguaggio e il suo virus: decostruzione e ripetizione del racconto.
Ciccillo sopravvisse - Michele Salvezza (Italy)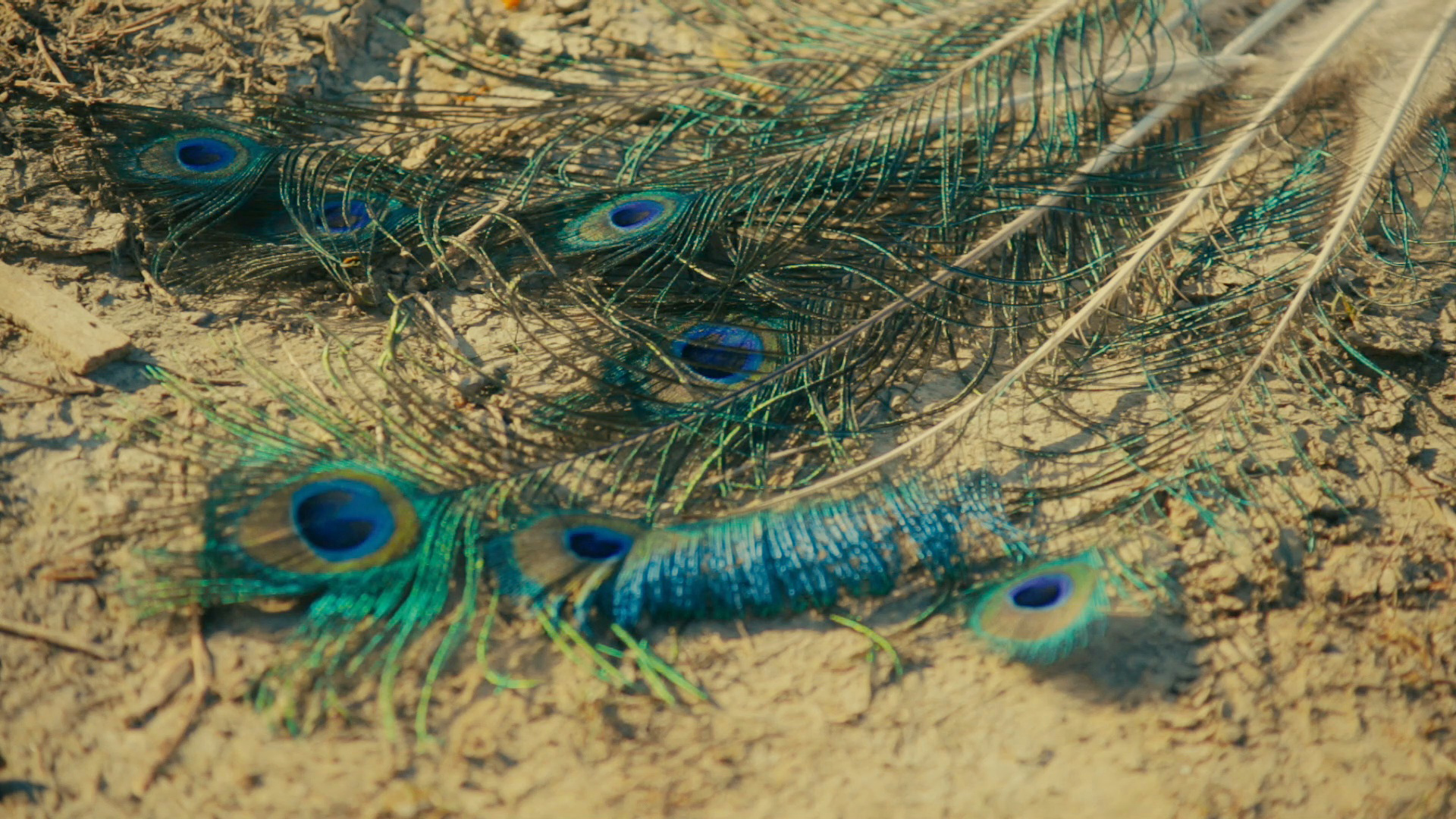 Ciccillo survived because he was the prettiest, or: what remains after natural catastrophe. Fragmets from a glance inside sundial-southern light, among the reduces and their relationship with the landscape.

Ciccillo sopravvisse perchè era il più bello, ovvero: ciò che resta dopo la catastrofe naturale. Frammenti di uno sguardo immerso nella luce meridiana, tra i reduci e il loro rapporto col paesaggio.
Continent - Katya Yakubov (United States)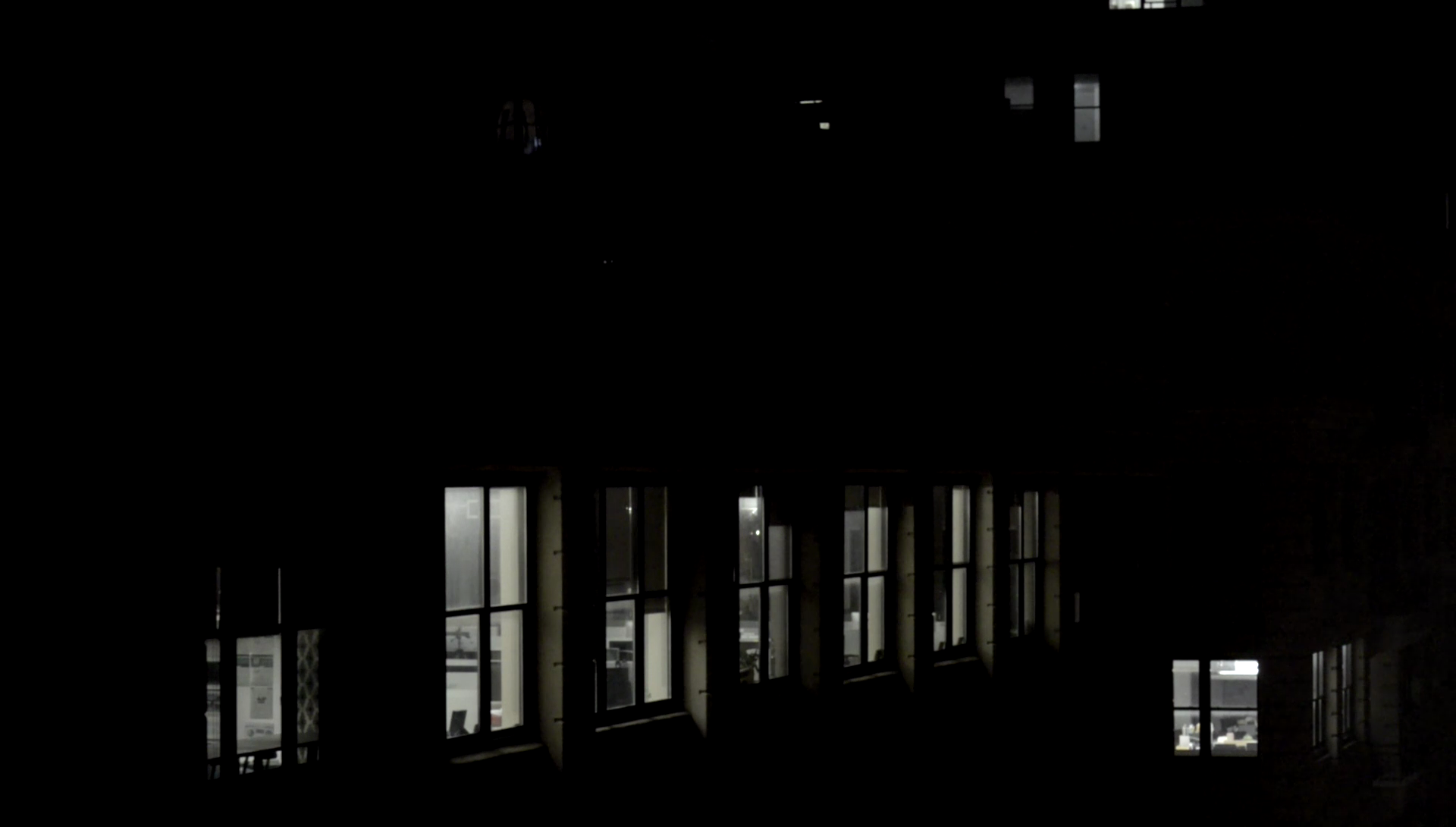 Setting a prose poem to travel and domestic imagery, this spoken letter to a friend evokes the mind states of a young woman who chooses to stay within the confines of her own psyche: a vision of interiority, starting from concretness.

Una lettera ad un amico evoca lo stato mentale di una giovane donna che sceglie di restare all'interno dei confini della propria psiche: una visione dell'interiorità a partire da elementi concreti.
De la vida de ciertas estatuas - Ignacio Rojas Vallejo (Argentina)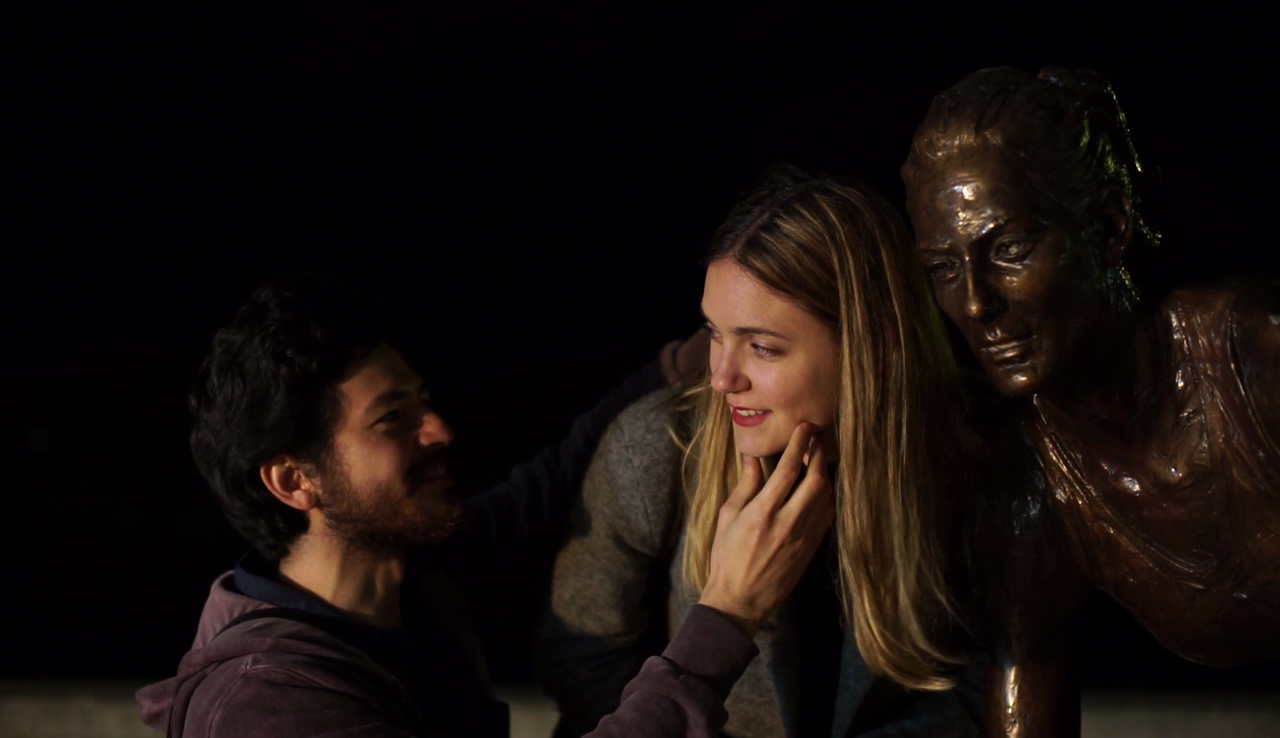 Danilo has to meet Laura, a girl he does not know. He confuses her with Petja, a tourist. He is going to look for her throughout the area of ​​Puerto Madero. A soft nocturne, a staring and empathic narration about case and possibility's role in human relations.

Danilo deve incontrare Laura, una ragazza che non conosce. La confonde con Petja, una turista. La cercherà per tutto il quartiere di Puerto Madero. Un notturno lieve, una narrazione stralunata ed empatica sul caso e la possibilità nei rapporti umani.
The Edge of the World - Kate Saragaço-Gomes (Portugal)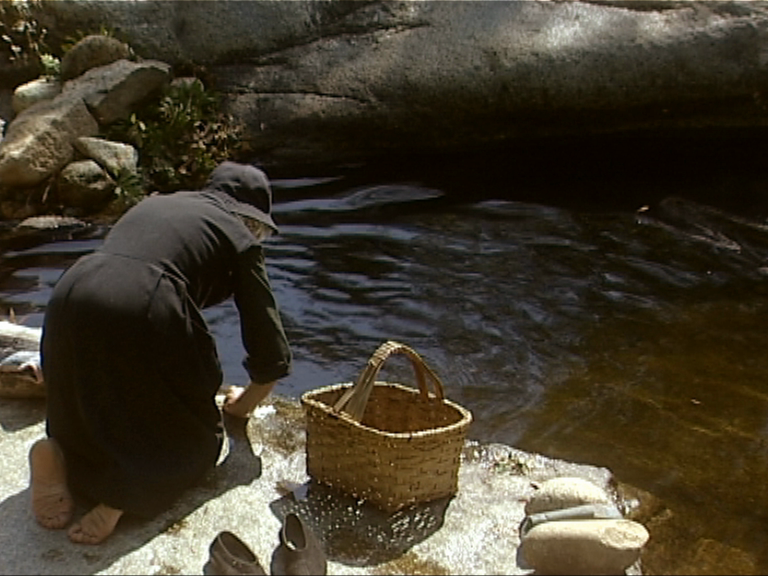 Maria, Lurdes and Natália go down to the river to wash their blankets. Seduced by the sun and the sound of running water, they stay long past sunset, playing out the time while waiting for the blankets to dry, hesitating between the desire of dipping their feet in the water and giving in to a moment of pleasure. A simple gesture, ancient like universe, maybe eternal.

Maria, Lurdes e Natália scendono fino al fiume per lavare le coperte. Inebriate dal sole e dal suono dell'acqua corrente, decidono di restare ben oltre il tramonto. Un atto semplice, antico come l'universo, forse eterno.
History of Other Touches - Marianna Papageorgiou (Greece)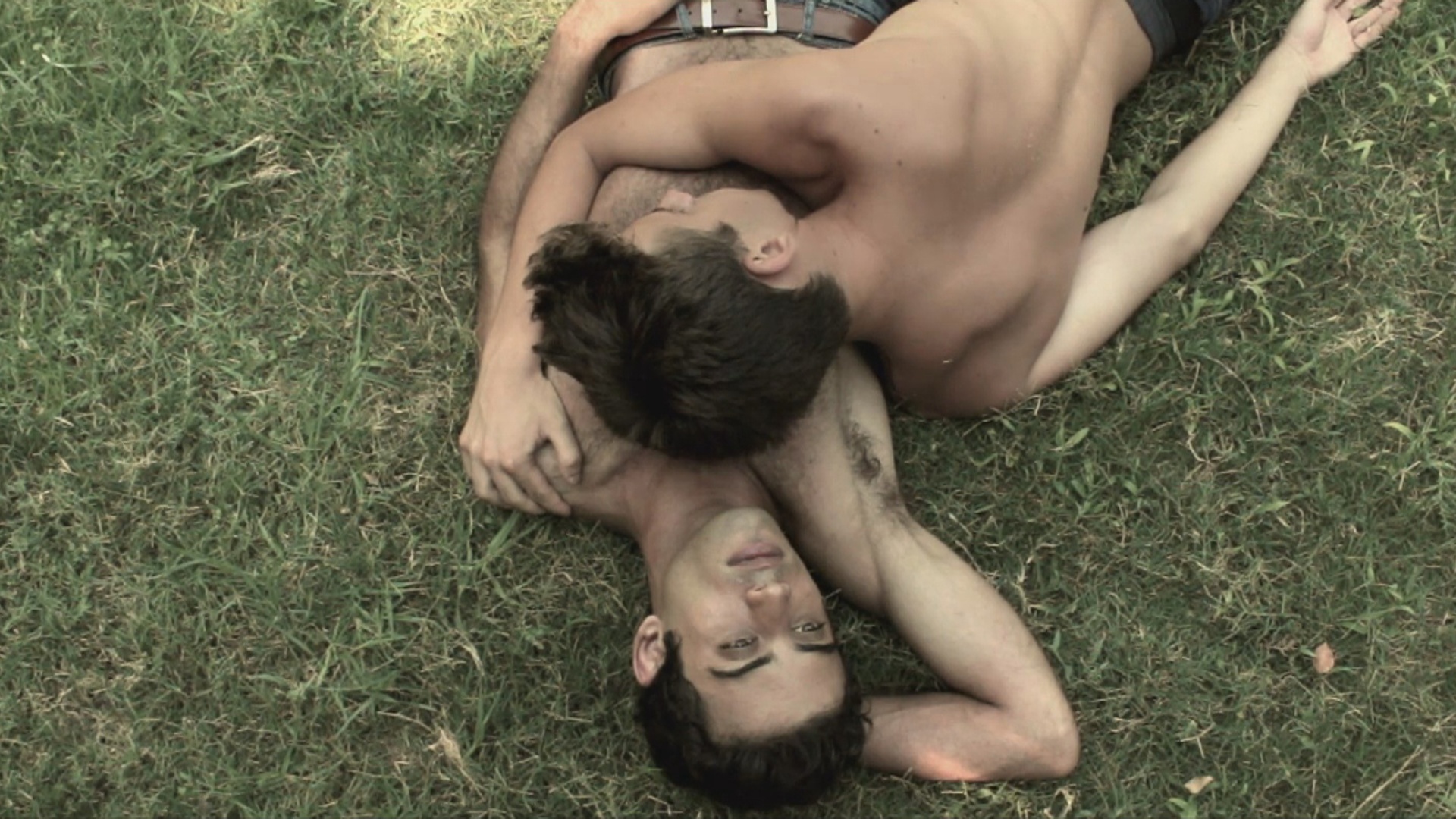 The last dinner of two young men. One of them doesn't know it's the last one. A relationship during its dissolvence, through essential glances and touches.

Una cena tra due giovani uomini. Uno di loro non sa che sarà l'ultima volta. Il rapporto umano colto nel suo dis-farsi attraverso sguardi e contatti essenziali.
January Hymn - Katherine Canty (Ireland)

A reflection on grief, January Hymn sees Clara return for the first anniversary of her father's death, getting in contact with friends and acquaintances. Past bonds continue into present.

Una riflessione sul dolore: Clara ritorna a casa per il primo anniversario della morte di suo padre, prendendo contatto coi conoscenti e il loro vissuto. I legami del passato continuano a essere nel presente.
I'm going where I am - Muriel Montini (France)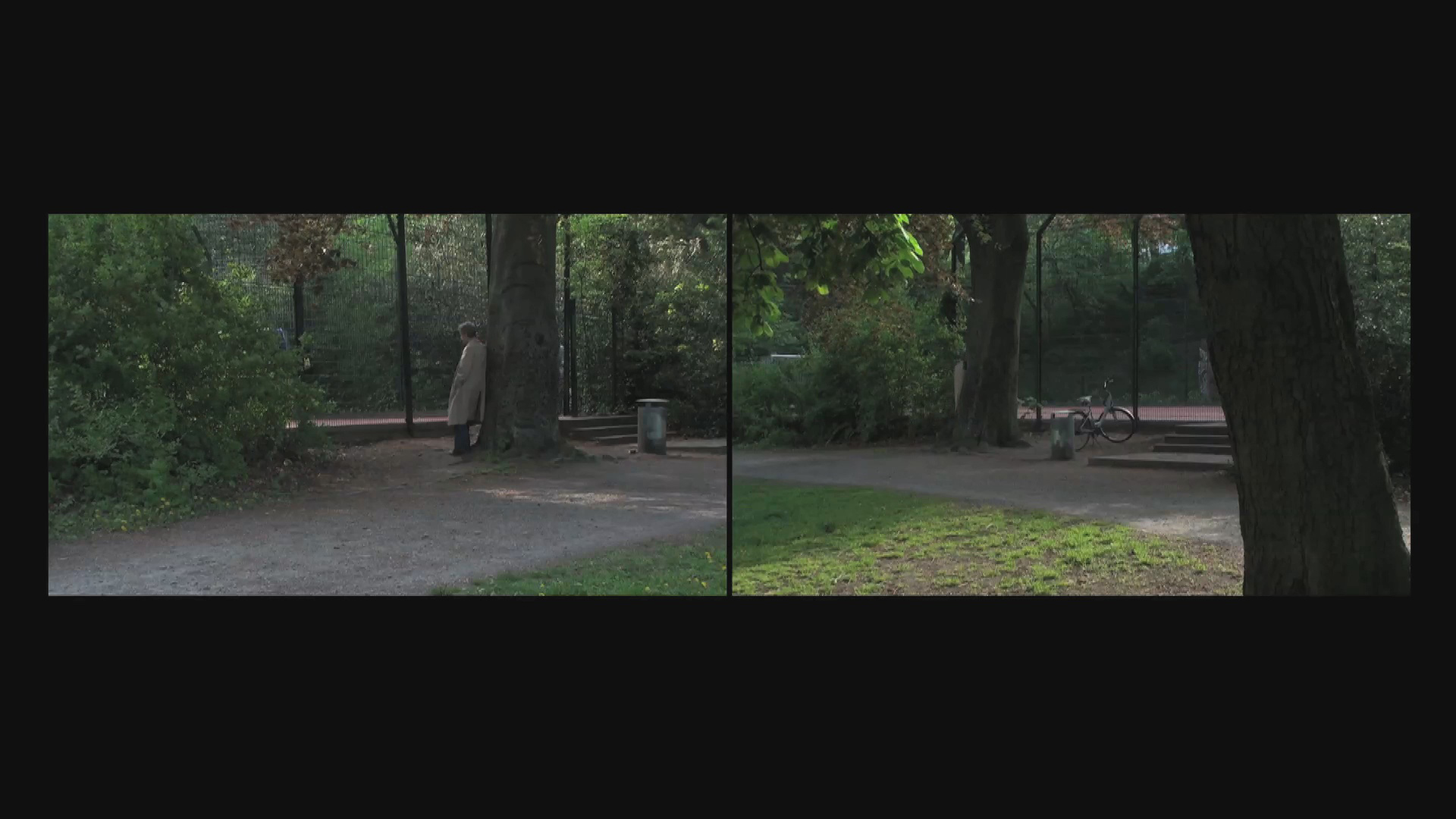 A football field seen from different angles. A man who watches the game, who will watch it or who watched it? How many looks are involved in a film? Cinema as medium able to write time and space: a simultaneous vision of different perspectives, where beginning and end of a passage of time overlaps each other.

Un campo da calcio visto da diversi angoli. Un uomo osserva una partita. Quanti sguardi entrano in gioco in un film? Il mezzo cinema come scrittura del tempo e dello spazio: la possibilità di una visione simultanea di spazi diversi, dove inizio e fine di un ciclo temporale si sovrappongono.
Listen to me - Carla Andrade (Spain)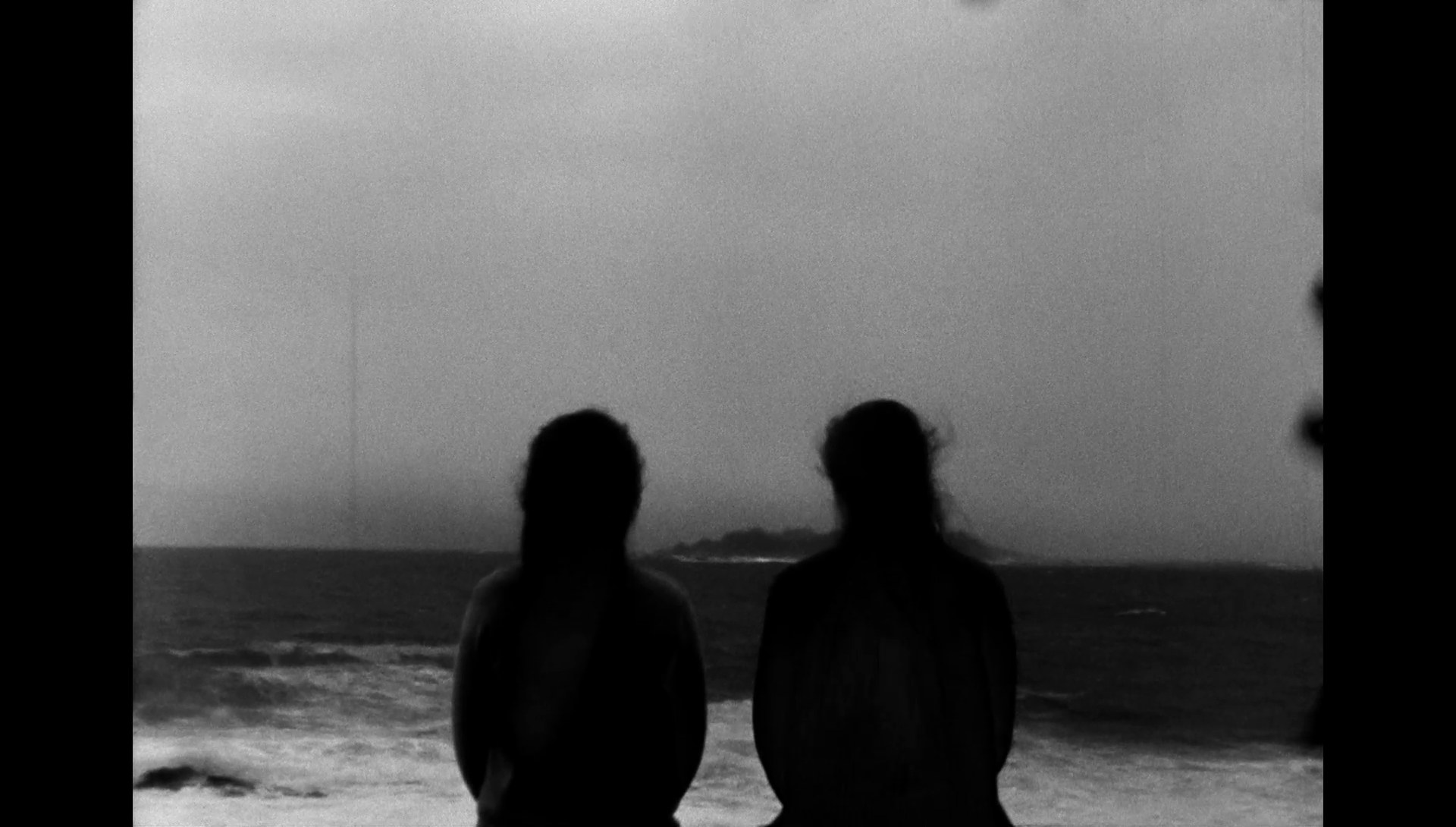 This film subverts the role traditionally imposed on women. From observed objects to subjects that open their eyes to forgotten realities. Images that, when fading out, reflect a world whose sensitivity is mutating. Visual poetry about image's testimonial role and their transience.

Una riflessione sul ruolo delle donne come soggetti capaci di aprire gli occhi su realtà dimenticate: immagini che, quando svaniscono, riflettono un mondo la cui sensibilità è mutata. Poesia visiva sulla capacità testimoniale delle immagini e il loro passare.
Lost Village - George Todria (Spain)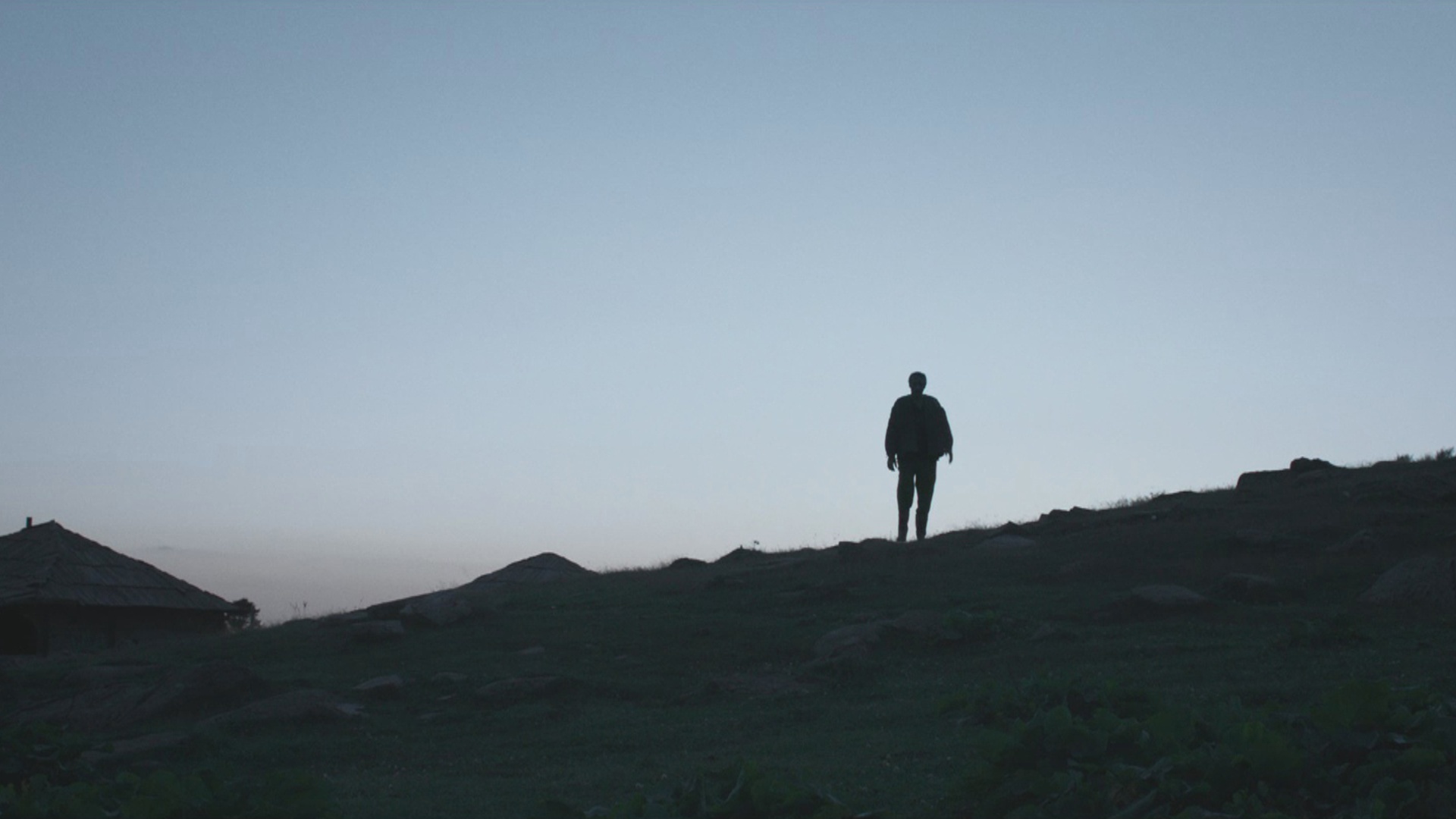 A middle-aged man and woman are the only ones living in an abandoned village when lights start appearing in some of the empty houses. Each character reacts to this phenomenon differently. Their lives will never be the same again. Something about frontiers and mistery, something pressing and that can't be faced.

Un uomo e una donna di mezza età sono gli unici abitanti di un villaggio abbandonato. Quando varie luci iniziano ad accendersi all'interno di alcune case vuote, la reazione dei due sarà molto diversa. Della frontiera e del misterioso, della percezione di qualcosa di incombente che non si è in grado di fronteggiare.
Meditation on Darkness - Jørgen Johansen (Norway)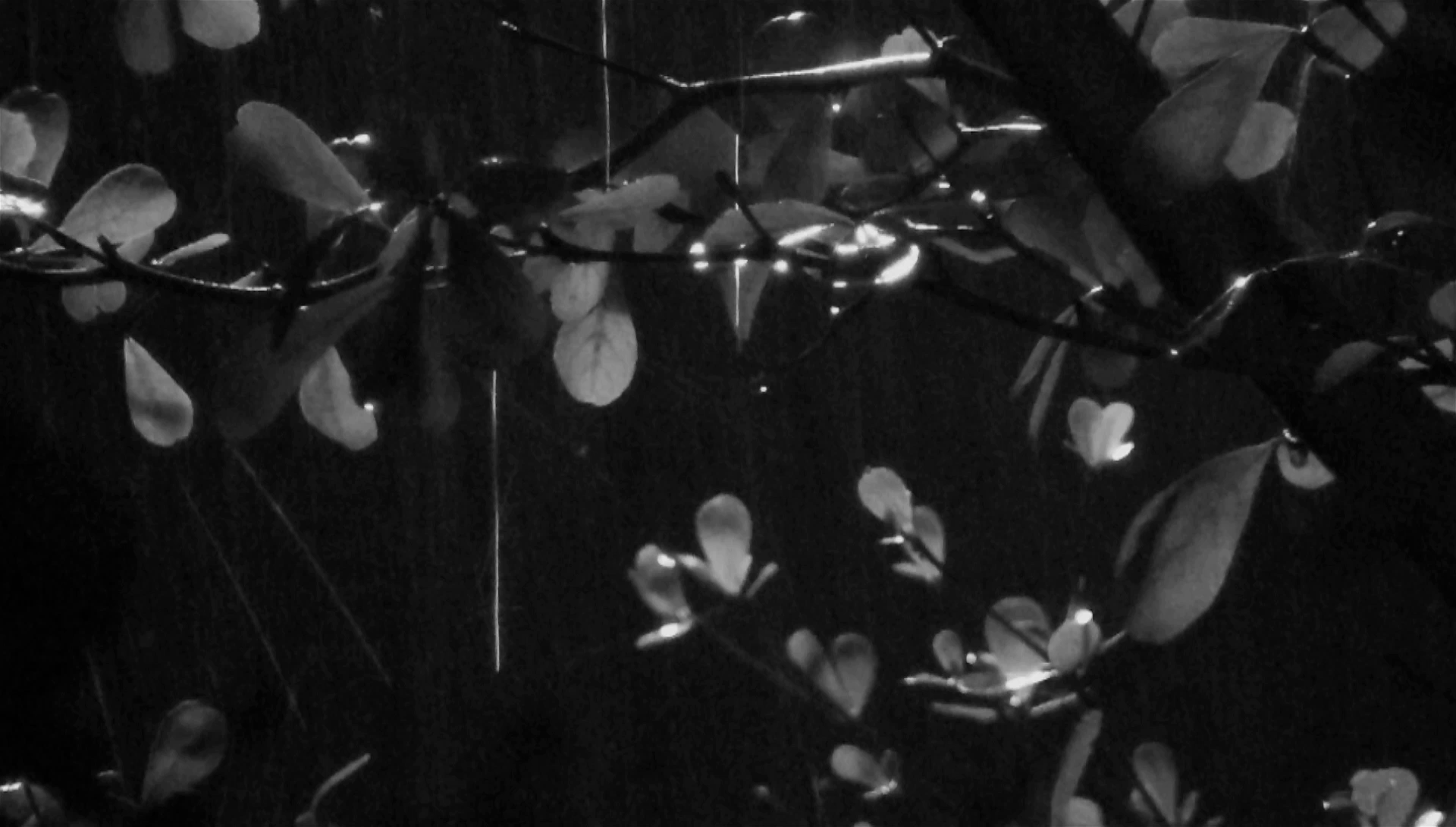 A film that embraces the simple and mystic act of observing our surroundings. The video images are recorded at nighttime in Port-au-Prince and assembled in a slow-paced form loosely related to the cycles of the earth. An amazed look over mistery, recovering cinema as contemplation.

Un film che abbraccia l'atto semplice e mistico di osservare ciò che ci circonda, con sguardo meravigliato e non addomesticato, posato direttamente sul mistero, recuperando una concezione basica del cinema come contemplazione.
Moving Landscapes - Froukje van Wengerden (Netherlands)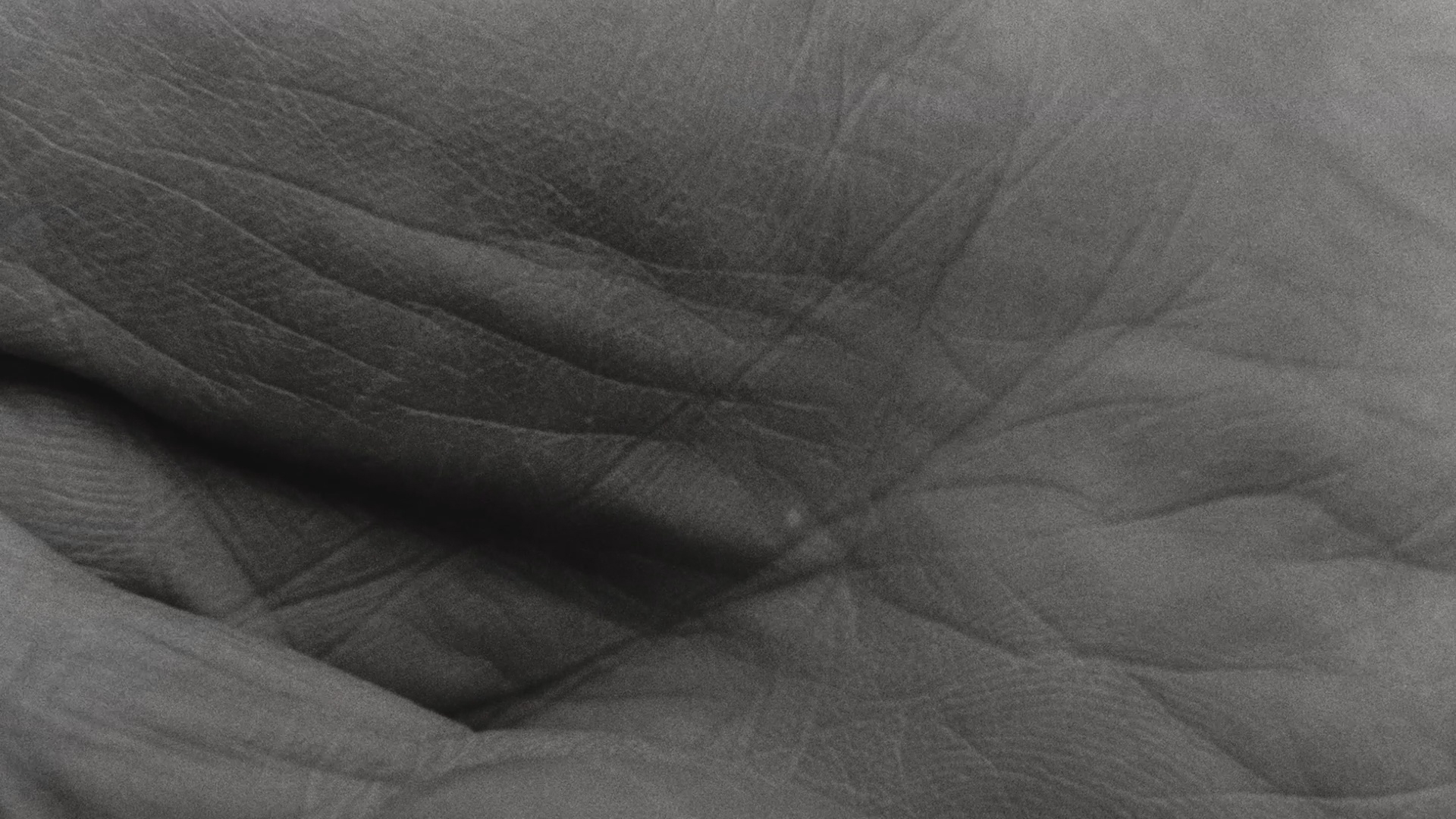 Hands always able to withstand the cold. Sometimes it seems as if all this hard work overshadows love. Covers it under a thick layer of hardened skin. As if one forgets the loving hands by working. And time passes. But maybe there's a different form of love in this working hand. Bodies narrating their own history, frames where the simplest action has the power of the Absolute.

Mani ruvide, sempre in grado di sopportare il freddo. A volte sembra che il loro duro lavoro nasconda l'amore sotto uno spesso strato di pelle indurita. Corpi che narrano la propria storia, immagini in cui il più semplice atto ha la forza dell'assoluto.
My Song is Sung - SJ. Ramir (Australia)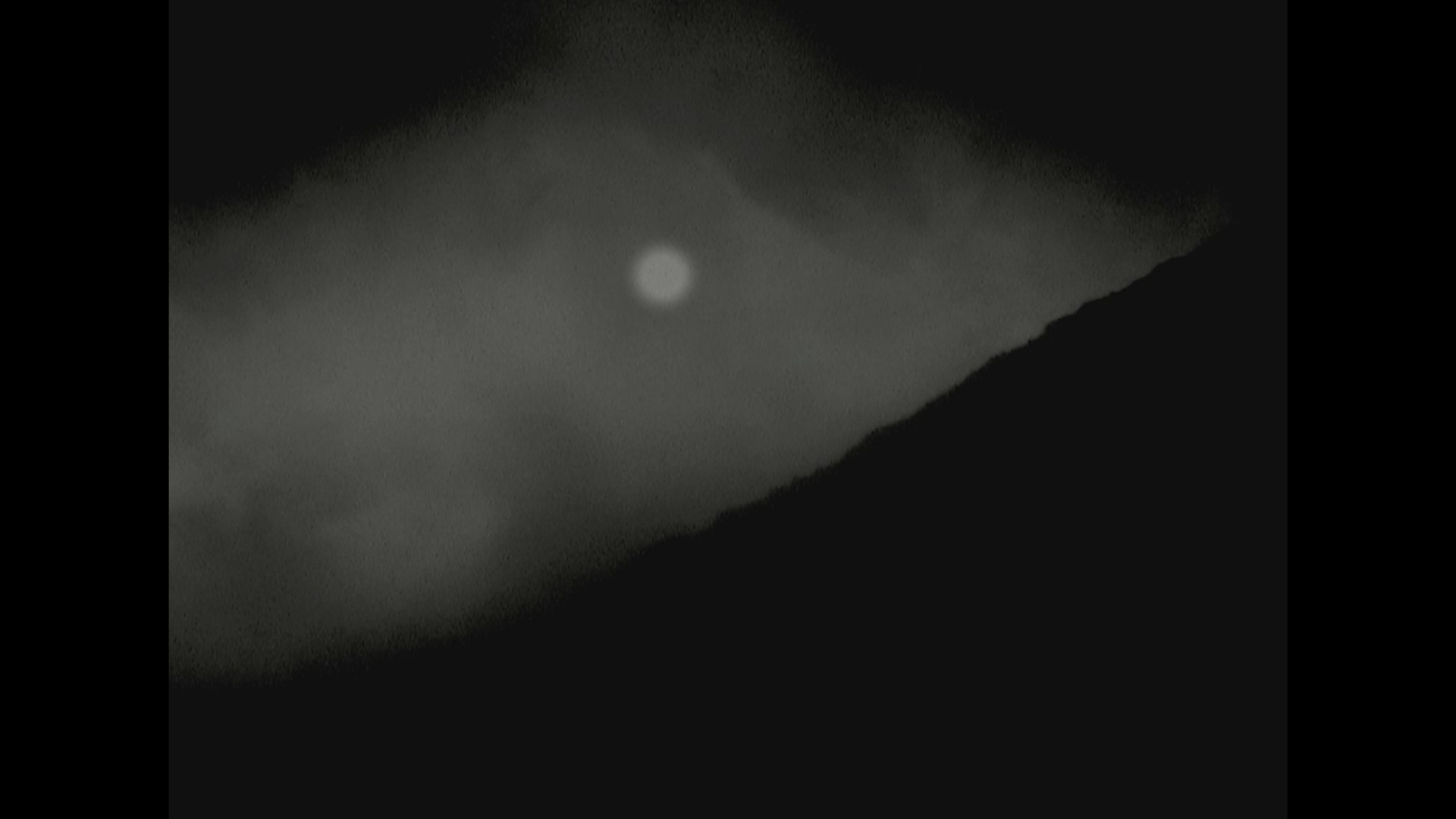 Post existence: My Song Is Sung examines physical space no longer occupied. An exploration through almost tactile-like images, hiding and showing.

Una breve indagine filmica sullo spazio fisico non più occupato dall'uomo, un'esplorazione attraverso immagini quasi tattili, materiche, capaci di nascondere oltre che mostrare.
Natural Paradox - Sthef Folgar (Spain)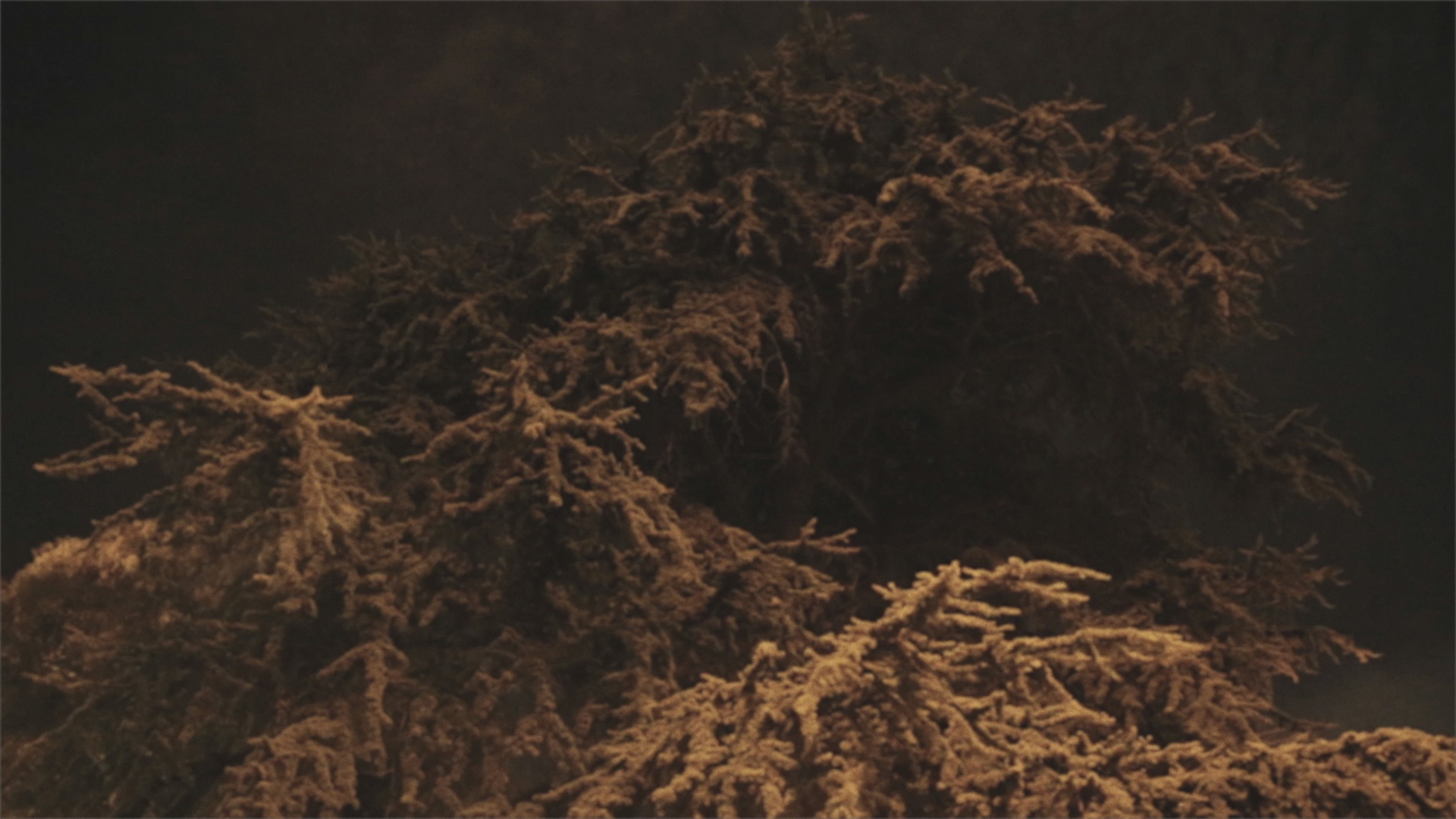 Learning to see in the dark: the eerie nocturnal silence allows a brief insight into the uncanny and limitless dimension of nature, overwhelming our look.

Imparare a vedere nel buio: il silenzio della notte consente di scorgere, anche per poco, l'essenza conturbante e senza limiti della natura, che sovrasta lo sguardo.
La Noche de Todas las Cosas - Pilar Palomero (Spain)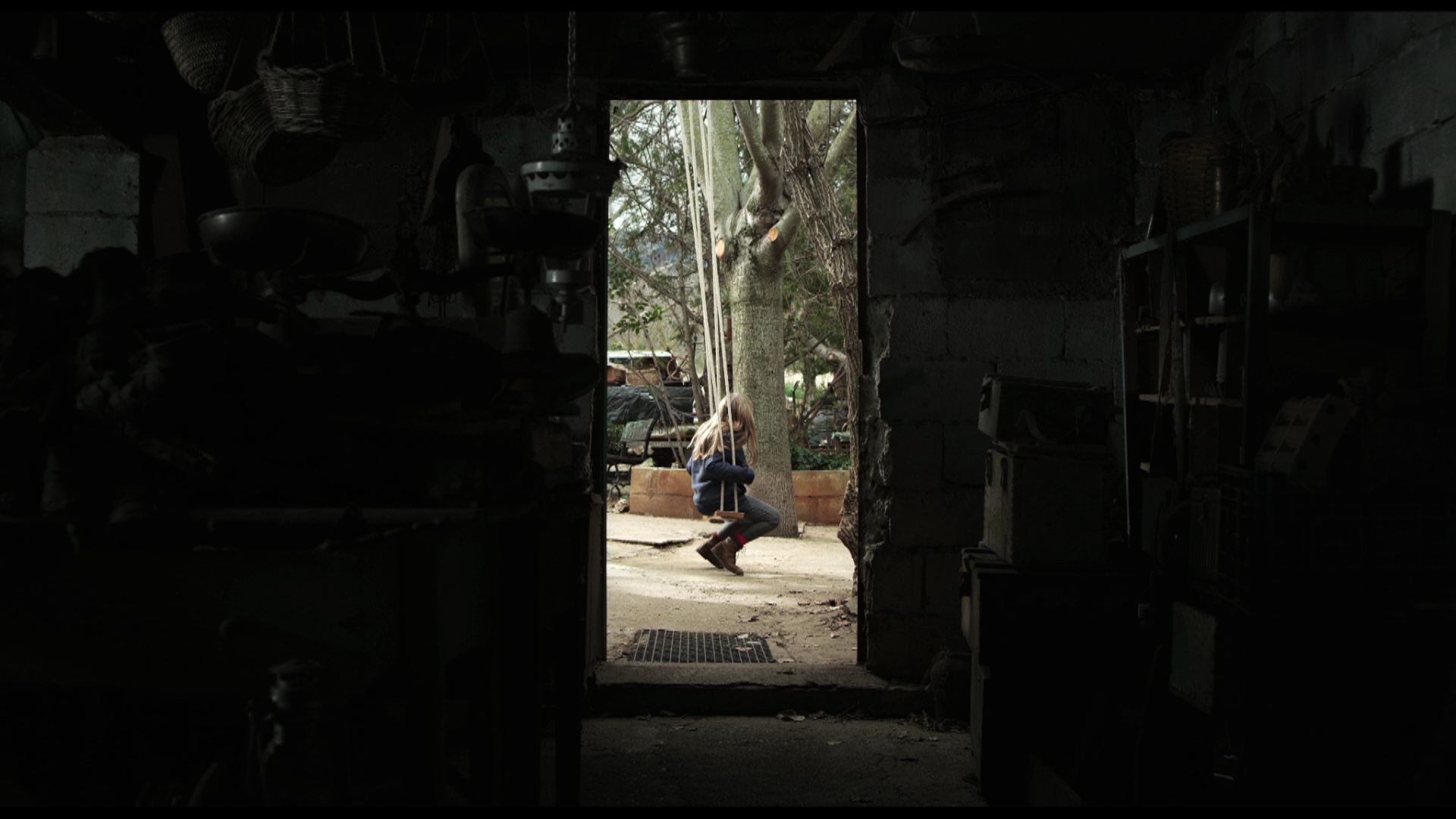 Joana faces the loss of her mother while living immerse in a universe where time hurts and where the absence is the only future. Childish vision, between the sensation of loss and discovery, strongly renovates glance.

Joana affronta la perdita della madre mentre vive immersa in un universo in cui il tempo genera sofferenza e l'assenza è l'unico futuro possibile. La visione infantile, tra coscienza della mancanza e senso di scoperta, rinnova con forza lo sguardo.
Obsolescence - Nuno Braumann (Sweden)

To accumulate images or to keep memories? A visual essay about obsolescence.

Accumulare immagini o custodire ricordi dell'esperienza? Un saggio visivo sul tema dell'obsolescenza.
Piorun Stanislaw from Brudnow - Piotr Piasta (Poland)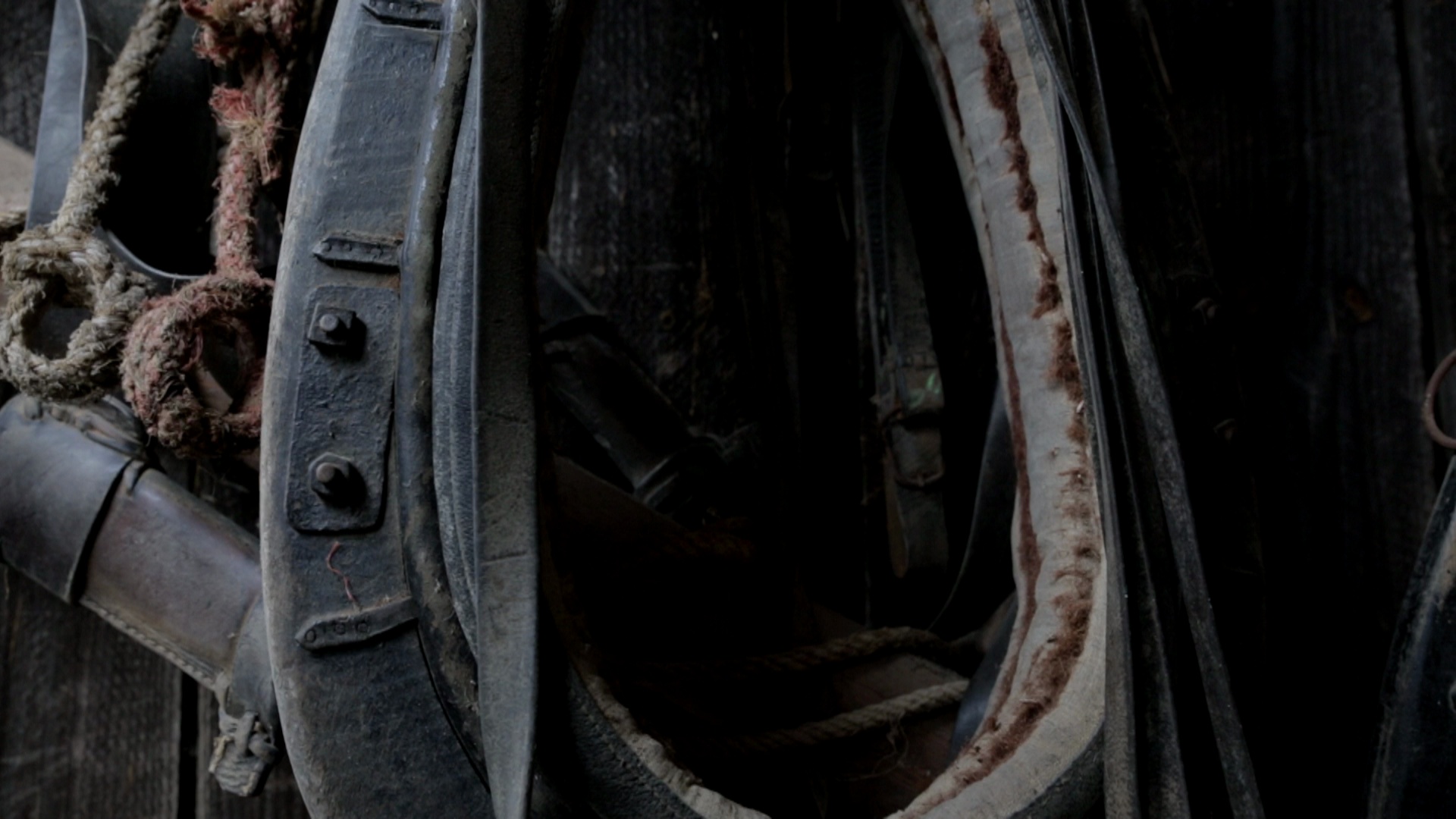 "Piorun Stanislaw from Brudnow" comes from the series "Last Object" which is a collection of portraits of old people who live in a rural area in central Poland. We don't see them in the film but we can hear their voices, see objects they used in their past and objects they use now. Frame passes over them and caress them, constructing a precious archive of memory. In this particular film we meet Mr Stanislaw Piorun at his house. He tells a story about a curse which can be spelled just by a sheer admiration. Mr Piorun gives a solution on how to get rid of a curse.

"Piorun Stanislaw from Brudnow" fa parte della serie "Last Object", una raccolta di ritratti di persone anziane che vivono in una zona rurale della Polonia centrale. Non vediamo tali persone nei film, ma possiamo ascoltare le loro voci, vedere gli oggetti utilizzati nel loro passato e quelli che utilizzano attualmente. L'inquadratura vi passa sopra accarezzandoli, costituendo un prezioso archivio della memoria.
The Punishment - Nelson Fernandes (Spain)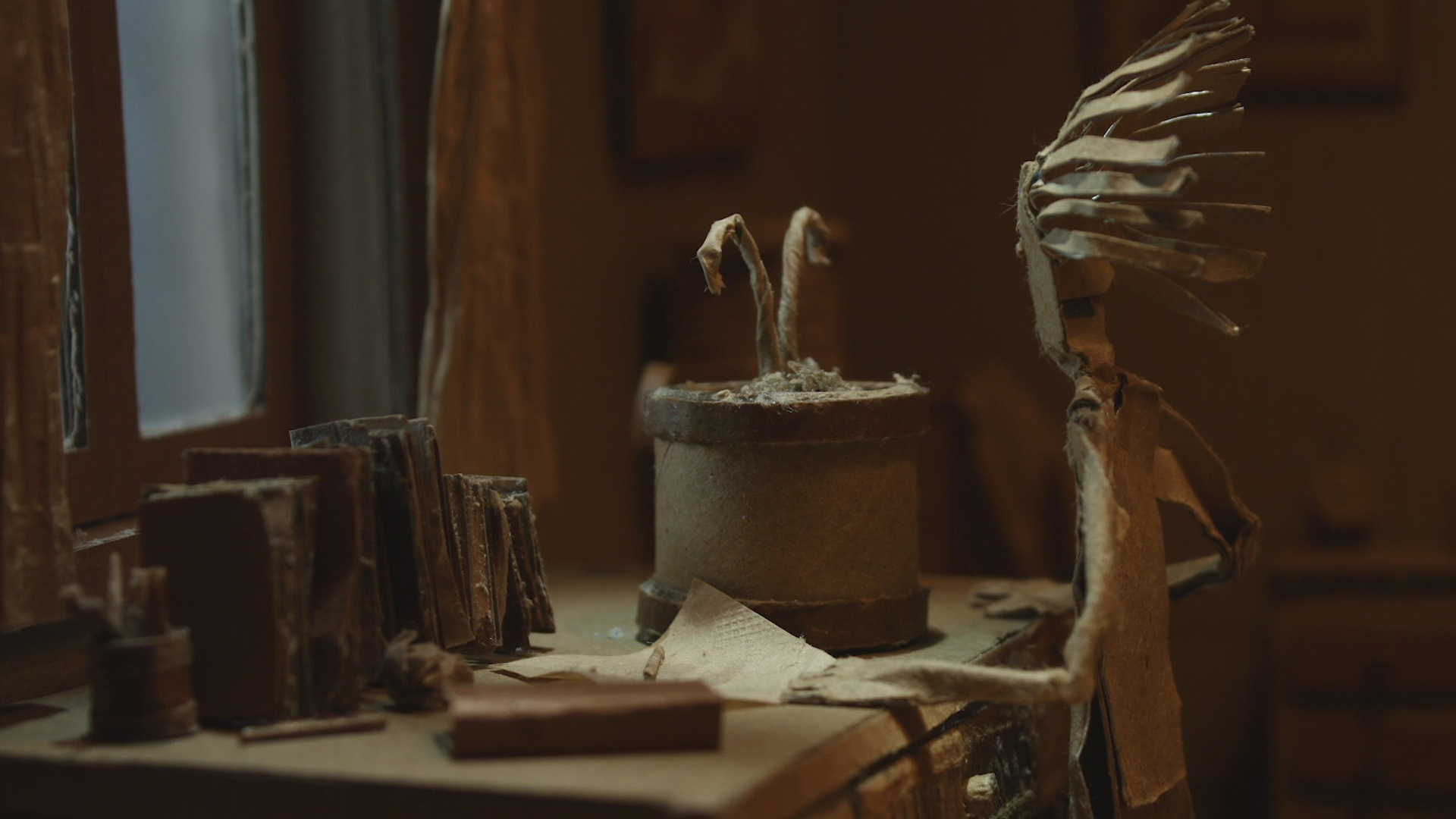 Lisa, a lonely girl, has been punished by her mother and she confined herself to her bedroom, where she feeds with her own tears her only friend, a plant. A little big stop motion work like a fairy tale, cruel and tender, told with eye and hand, and sense of wonder of a child artisan.

Lisa, dopo esser stata punita dalla madre, si rintana nella sua cameretta, dove nutre con le lacrime la sua unica amica, una pianta. Questo piccolo grande lavoro di animazione a passo uno è una fiaba tenera e crudele, raccontata con occhio e mano e la cura e la meraviglia di un artigiano bambino.
Rothkonite - Morgan Menegazzo & Mariachiara Pernisa (Italy)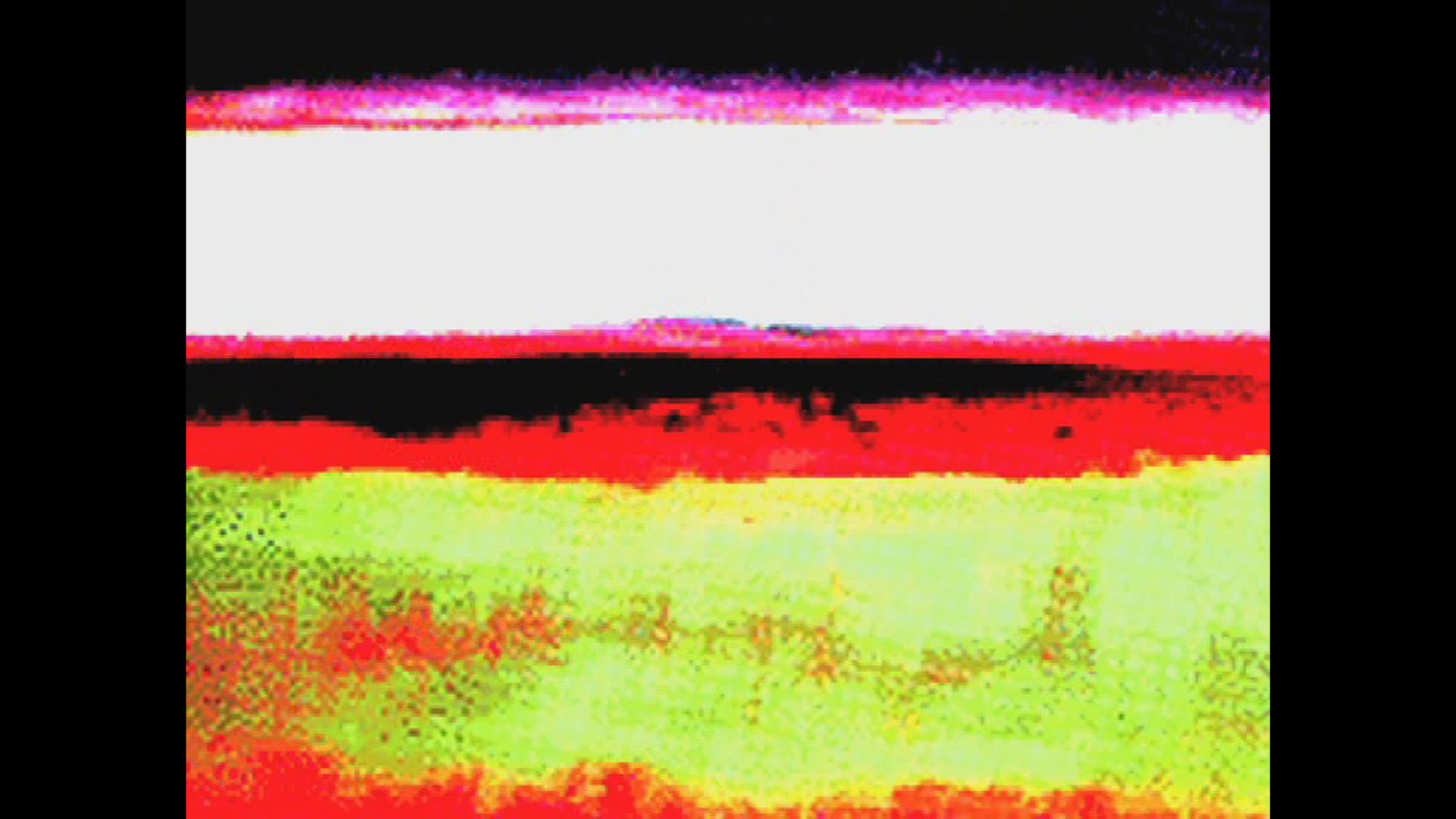 From the dark matter of screen, a vision: Hypnagogic images that fluctuate in the darkness of closed eyes. Light from black, like the last paintings by the american artist Rothko. A filmic bug: the only choice.

Dalla materia oscura dello schermo, una visione: immagini ipnagogiche che fluttuano nell'oscurità degli occhi chiusi. Luce dal nero, come gli ultimi dipinti del pittore americano Rothko.
Sarapura - Maria Kolodynski & Matias Jerez (Argentina)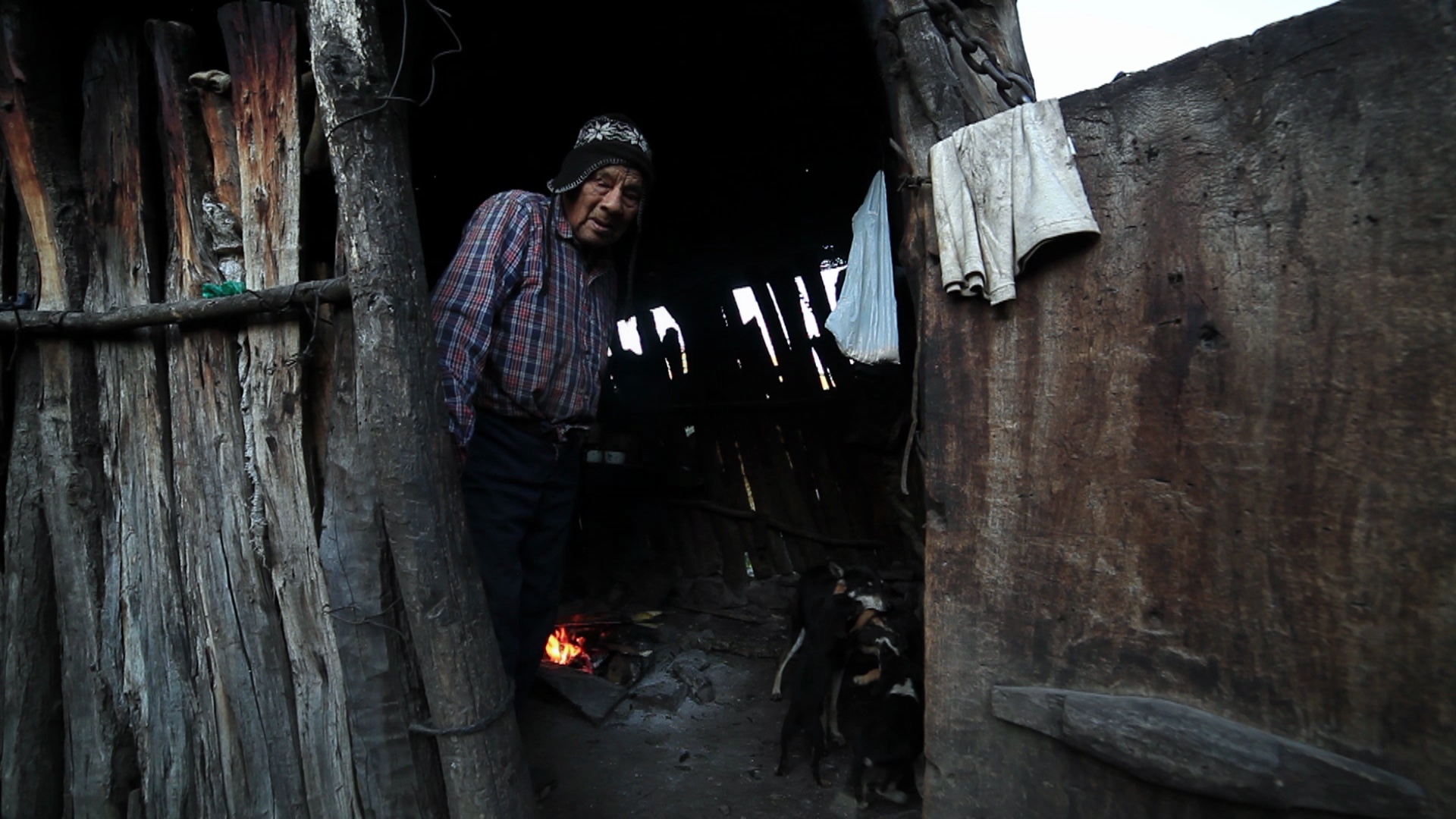 From the heights of Salta's mountains, where the clouds and the hills meet, "Sarapura" tells us about the deep solitude of a countryside man, telling about his life in a panic and archaic dimension.

Dalle alte montagne di Salta, dove si incontrano le nuvole e le colline, la profonda solitudine di un uomo di campagna che si racconta in una dimensione panica e arcaica.
Scherzo - Fabio Scacchioli & Vincenzo Core (Italy)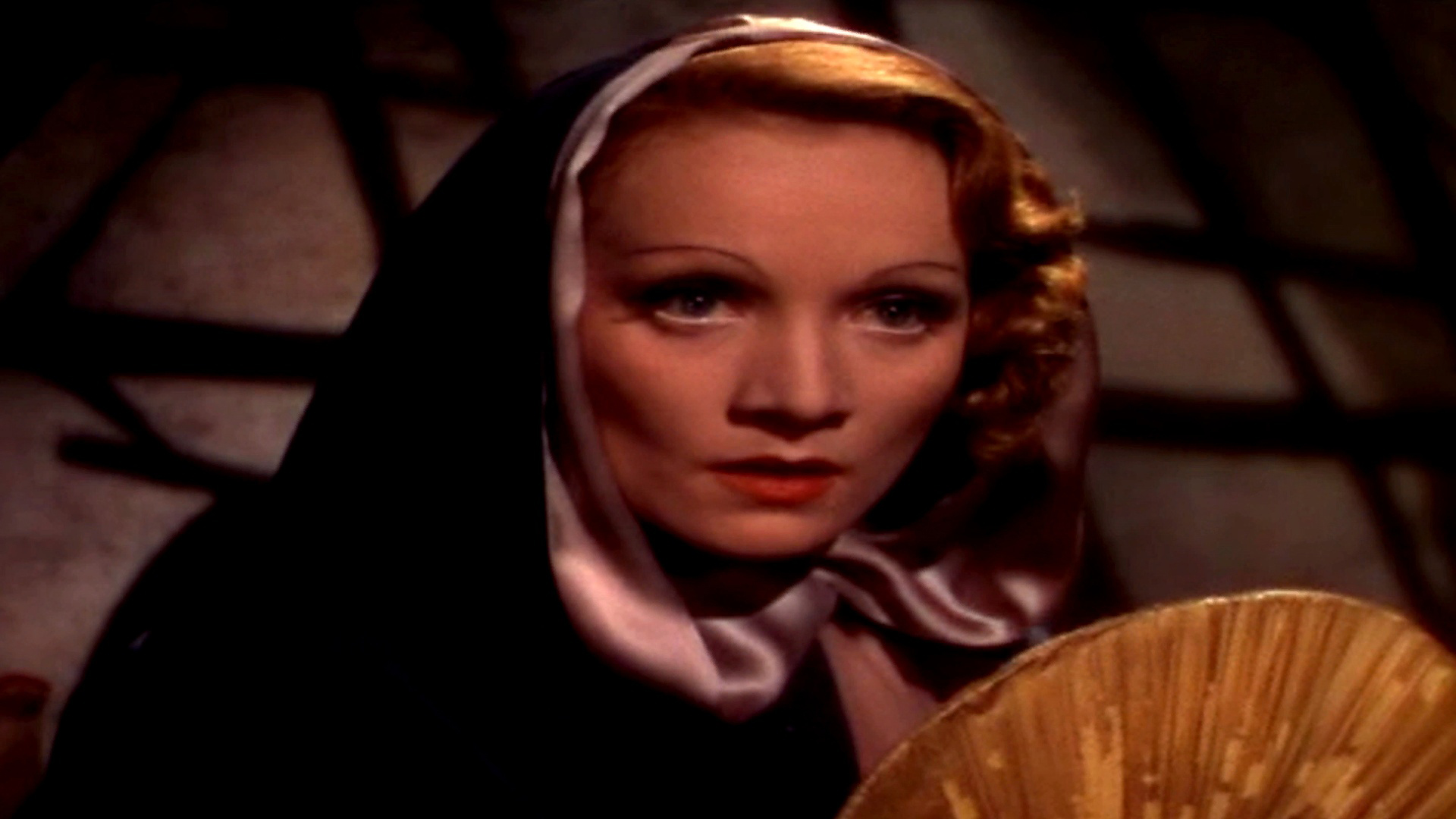 "O, wonder! How many goodly creatures are there here! How beauteous mankind is! O brave new world, That has such people in't!" (William Shakespeare, The Tempest). Let's assume that we can see ourselves from outside and above, with all the images we produced and produce, and to make kind of dis-assembly of iconic faces and places, sounding and looking like a Symphony...

"Oh meraviglia! / Quante buone creature vi sono qui! / Come è bella l'umanità! Oh splendido mondo nuovo, / fatto di tali genti." (William Shakespeare, La Tempesta). Supponiamo di poterci vedere da fuori, dall'alto, con tutte le immagini che abbiamo prodotto/produciamo, e di poter poi fare uno S-montaggio di volti e luoghi iconici in forma sinfonica.
Sotto - Ina Ferlan (Slovenia)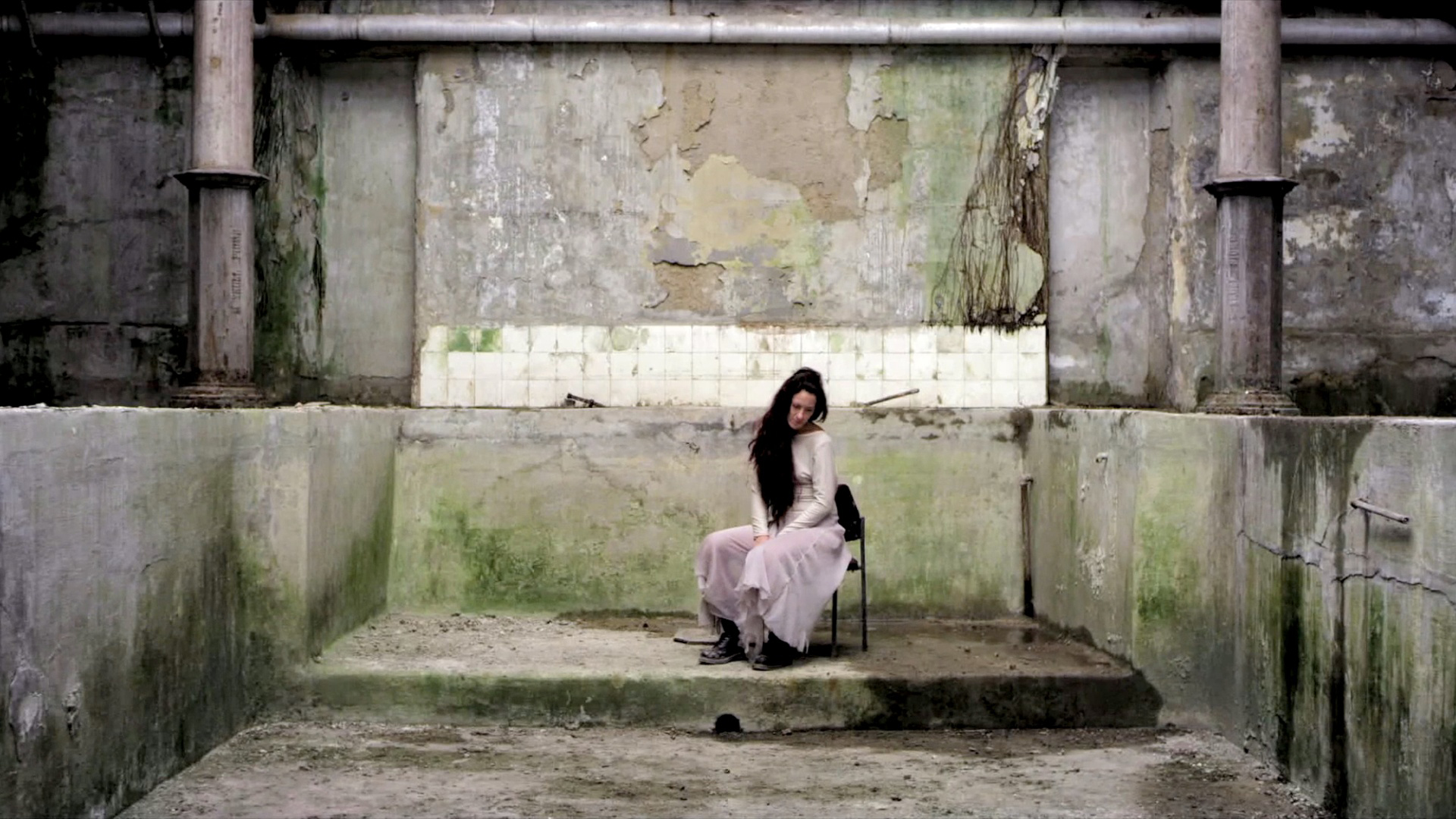 A short experimental documentary about human senses - what happens when one of them is missing and all others merge to replace it? The film, structured like a continous synaesthesia, will explore the intensity of these senses through the perception of a disabled dancer.

Un breve documentario sperimentale sui sensi umani: cosa succede quando uno di essi viene meno e gli altri si fondono per compensare tale mancanza? Il film, giocato sulla sinestesia, esplora le percezioni di una ballerina disabile.
Summa Summarum - Bon Bon (Lithuania)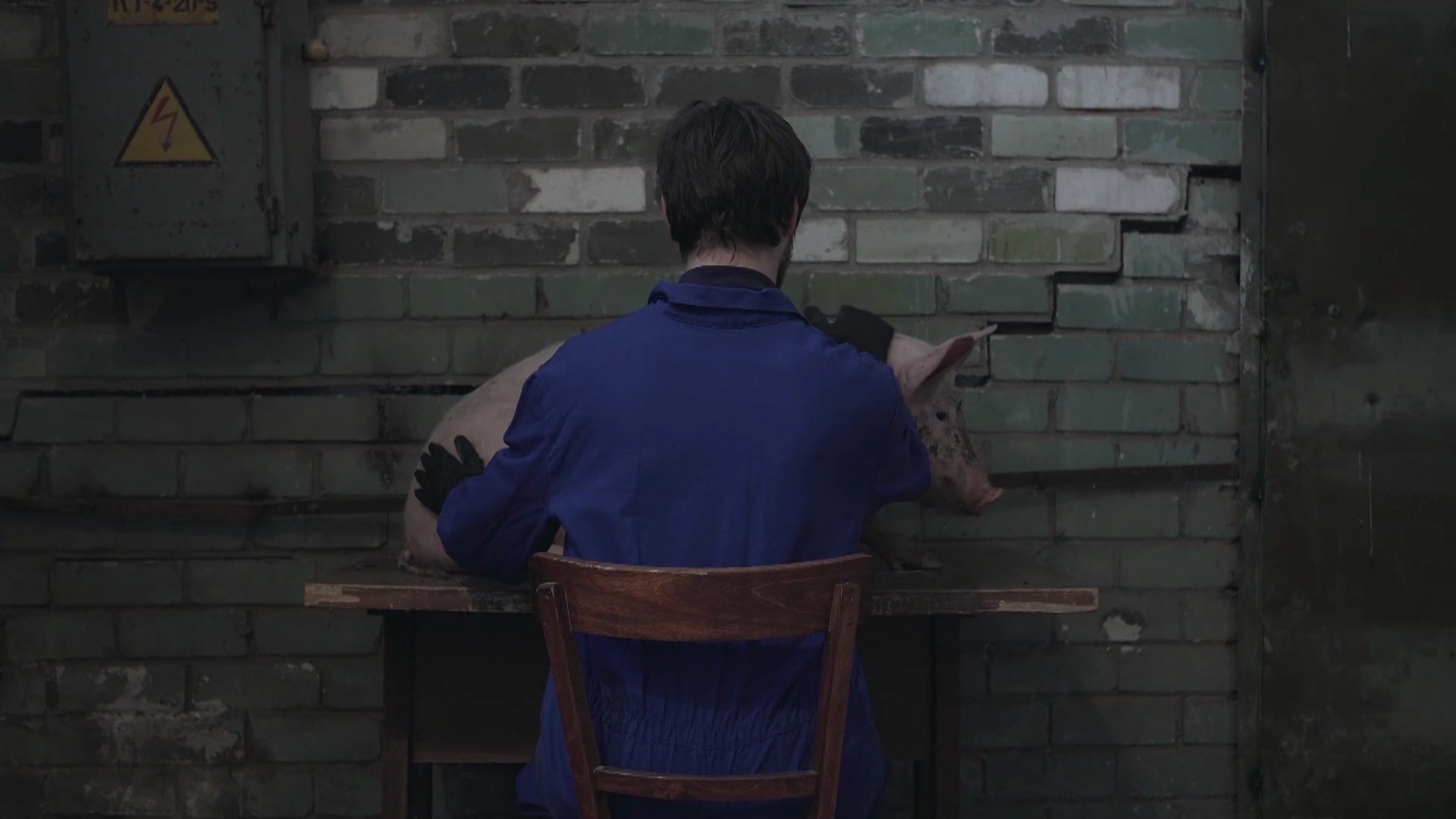 There's someone or something who's lying. Maybe is us, maybe our look, or consciousness, which separates real from unreal (and surreal), deciding what makes sense, and what doesn't. When causal links between the actions seem to be dissolved, images tell about the checkmate of our consciousness, which is not able to get out of its patterns. Doesn't exist the unreal?

C'è qualcuno o qualcosa che mente. Forse siamo noi, forse gli occhi o forse la coscienza stessa che separa reale e irreale (e surreale), decide cosa sia dotato di senso e cosa no. Quando vengono meno i nessi causali tra le azioni, le immagini registrano lo scacco matto della coscienza, che non esce dai suoi schemi. Il non-reale non esiste?
theoria - Josh Weissbach (United States)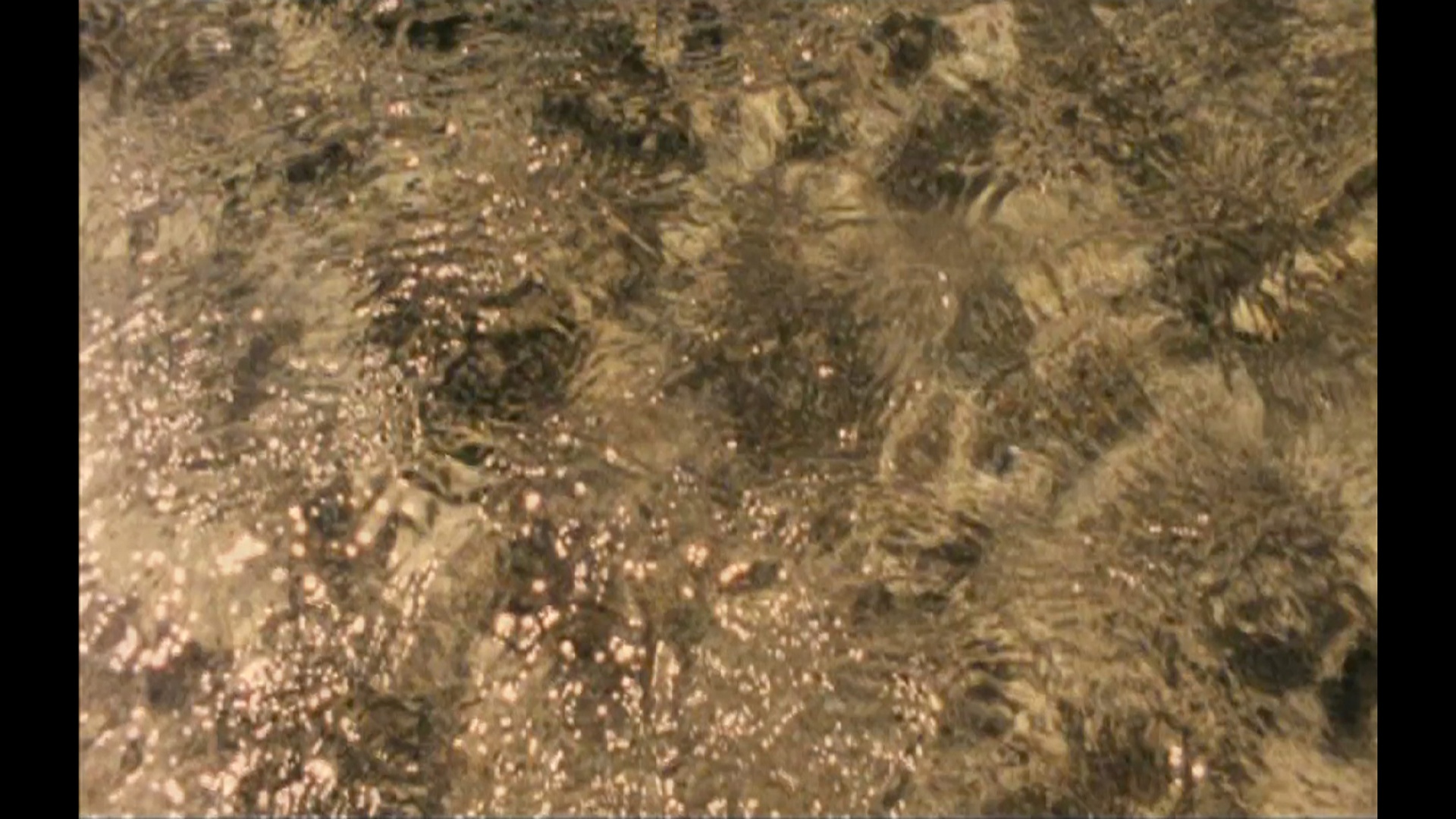 A Greek man, once a guide on the island of Delos, started discussing what the word "Theory" meant. The ensuing conversation was the initial inspiration for this film, where the matter is a source of pure energy and a force field in perpetual motion.

Un uomo greco, un tempo guida presso l'isola di Delo, un giorno iniziò a discutere su cosa significasse la parola "Theoria". L'opera si ispira a questa riflessione, guardando alla materia come pura energia e campi di forze in perpetuo movimento.
The Vast Landscape - Lea Vidakovic (Croatia)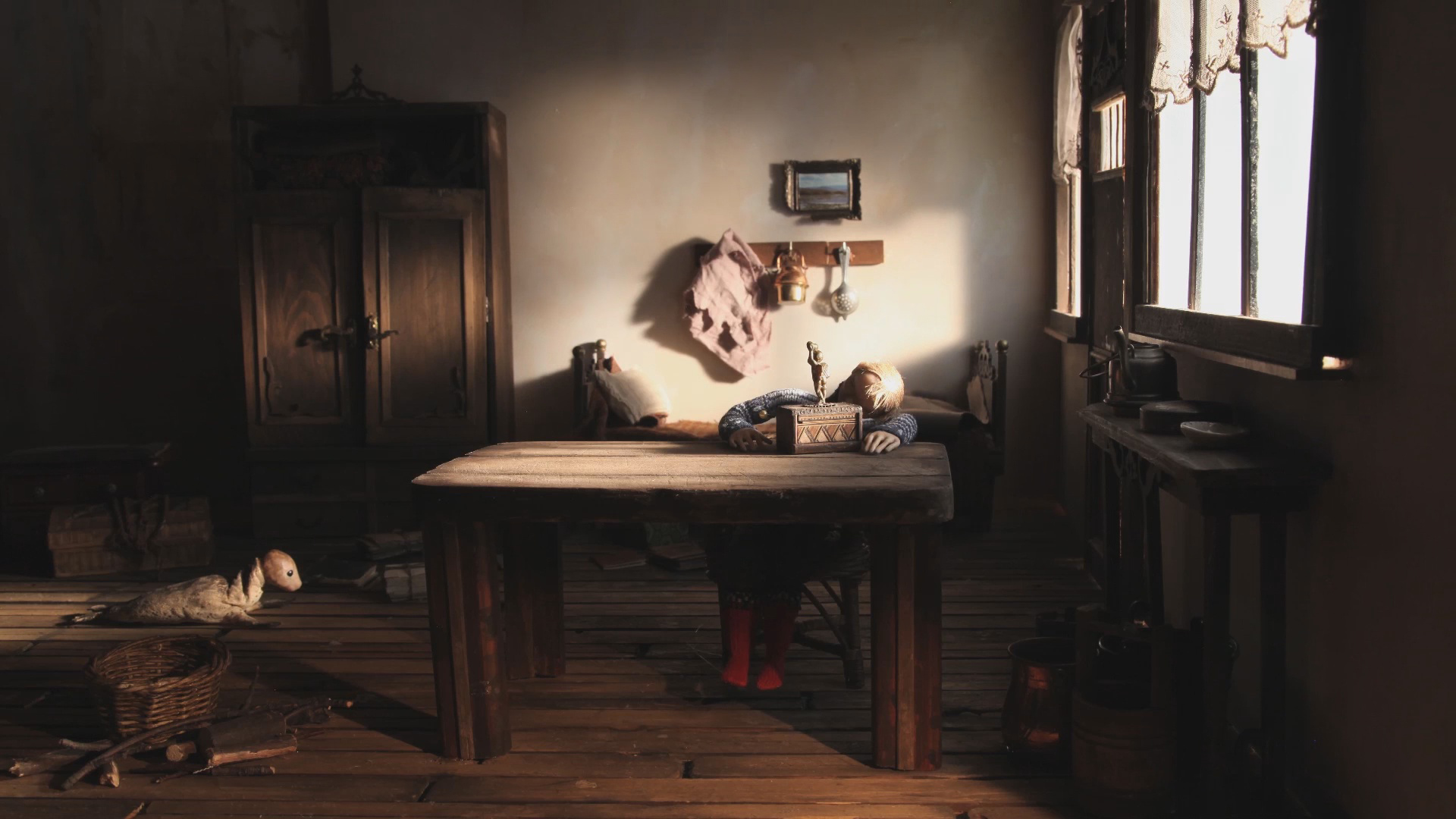 A fox hunter and a porcelain shopkeeper lady, the scientist brothers, a seal, a boy and a music box. Six characters in their rooms filled with traces of longing, separated by a vast and bleak landscape.

Un cacciatore di volpi e la signora del negozio di porcellane, i fratelli scienziati, un sigillo, un ragazzo e un carillon. Sei personaggi nelle loro stanze, separati da un vasto e sordo paesaggio. Quattro storie su amore, contemplazione e (auto)distruzione.
Zoetrope - Tiago Rosa Rosso (Portugal)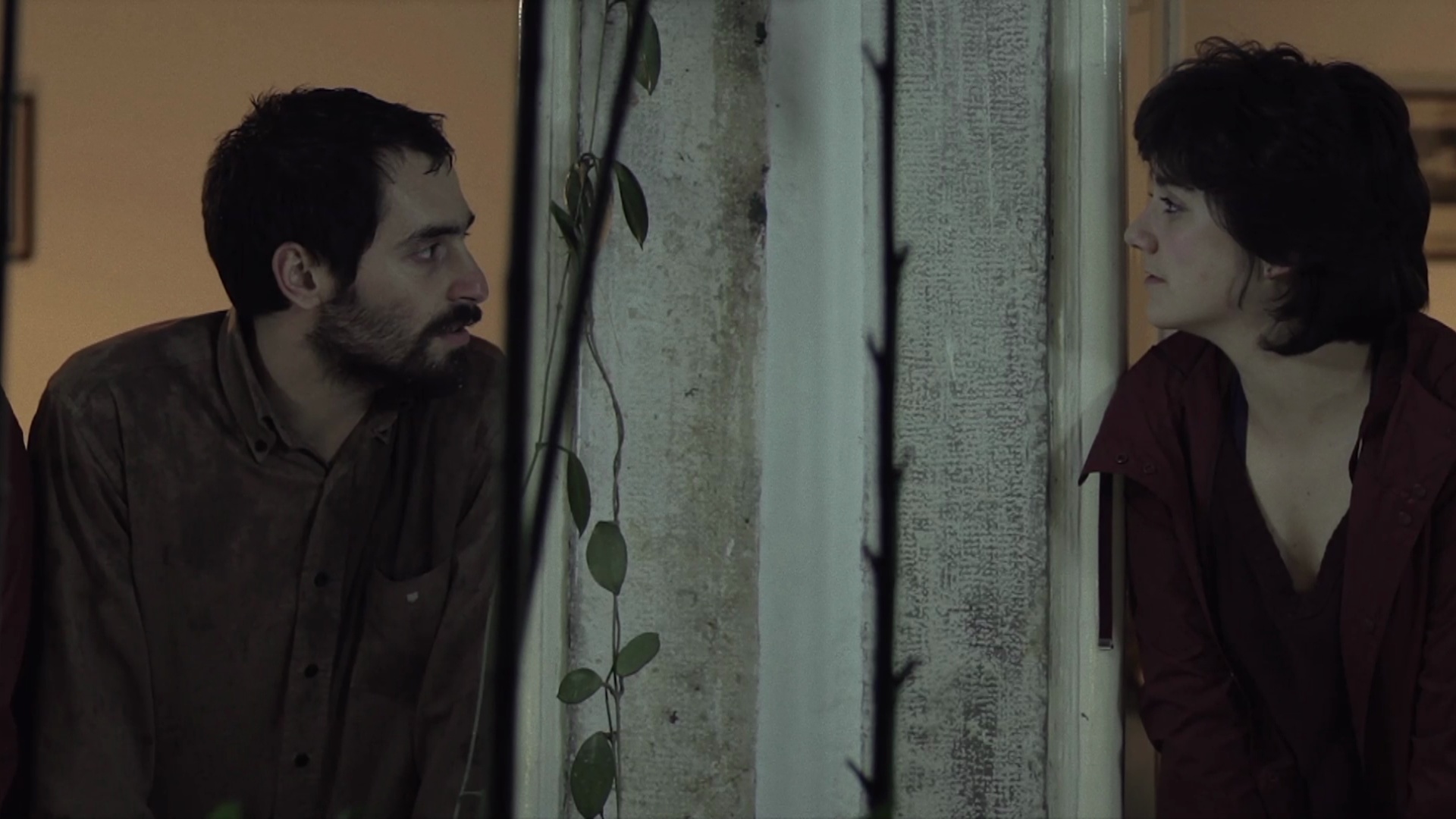 A zoetrope is a pre-film animation device. It consists of a cylinder with slits cut vertically in the sides. On the inner surface of the cylinder is a band with images from a set of sequenced pictures. By turning it, the user sees a rapid succession of images, producing the illusion of motion. Truth and artifice, surprise and logic go hand in hand. Cinema as a game seriously experienced, a neverending pinwheel exchanging roles and situations...

Lo zootropio è un dispositivo di animazione pre-film, costituito da un cilindro con fessure tagliate verticalmente sui lati. La rapida successione di immagini conferisce l'illusione del movimento. Verità e artificio, stupore e logica viaggiano di pari passo. Un cinema come gioco vissuto seriamente, nell'infinita girandola che scambia ruoli e situazioni.